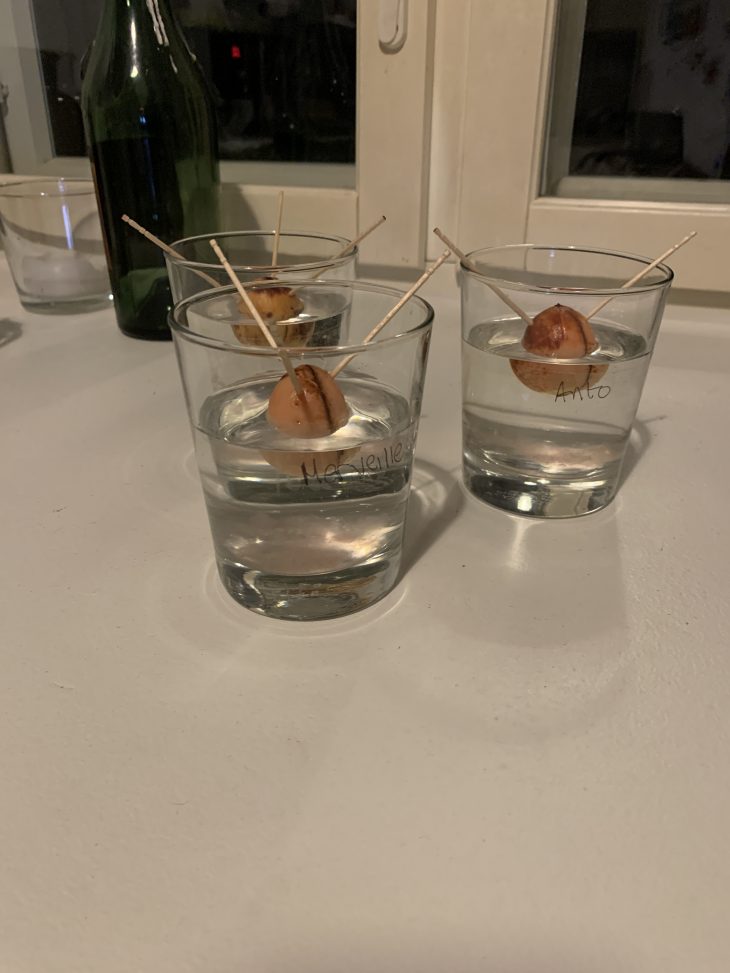 How to: Grow Avocado from Seed (A Complete Step by Step Guide)
Hi, everyone! I hope you are doing well. This loneliness, as well as isolation, will soon be over. I hope with all my heart. In addition to my studies, I have had various projects. My current favourite is to grow avocado from a seed plant. I haven't been a plant lover before. Who knows how many plants I've killed. If it were to be imprisoned, I would now be going on a life sentence.
Anyway, I found a good guide for this project on Youtube. I've mentioned Youtube before. I use Youtube to support my studies, to learn how to play the guitar, to train my mental growth and now to guide me in growing plants. Pretty good.
My plants are just babies, they need to be given time to grow in peace. These next steps are really easy. Next time when you eat avocados try to save the seeds.
Follow these steps:
Remove the skin and clean it
Find the bottom of the seeds
PIERCE WITH THREE TOOTHPICKS
Place in the glass (bottom down)
Put half of the avocado seed underwater (change every five days)
Give it time (it can take more than 8 weeks to get a sprout).
PUT IN SOIL WHEN TREE IS ABOUT 15CM TALL
WATER AND WATCH IT GROW
Talk to it and put some good music
Give it a name (optional)
After some weeks I'll write a new article and tell you the next steps before I put it in the soil. Let's see if anything happens. Now it is a great opportunity for doing this as the spring has arrived and there is enough sun. Also in winter, this is possible, but I will tell you about it a little later when the time is right.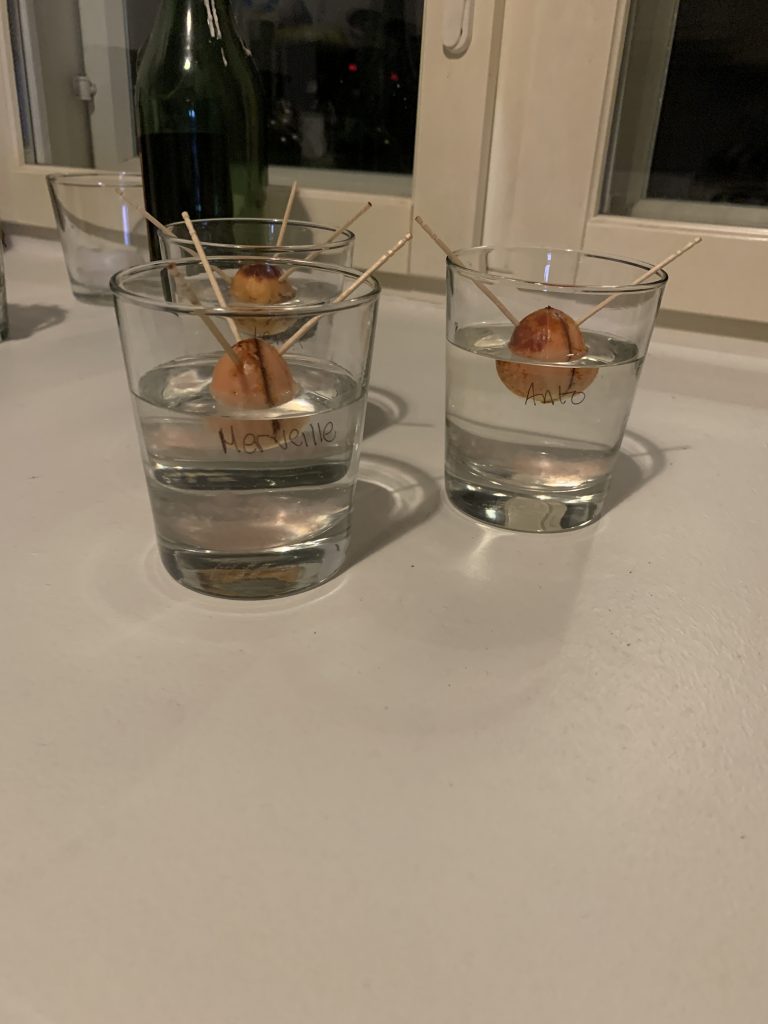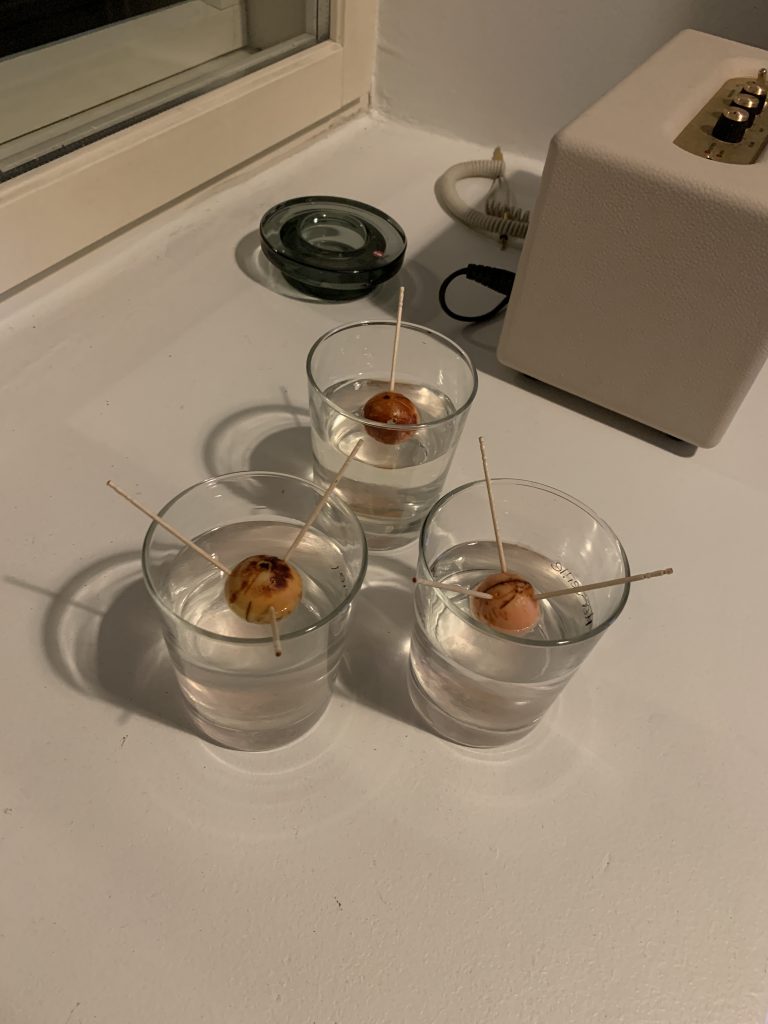 I wish you a relaxing weekend. It would be nice to hear if you also start growing avocado seeds.
Sincerely yours,


Latest posts by Guest Writer
(see all)