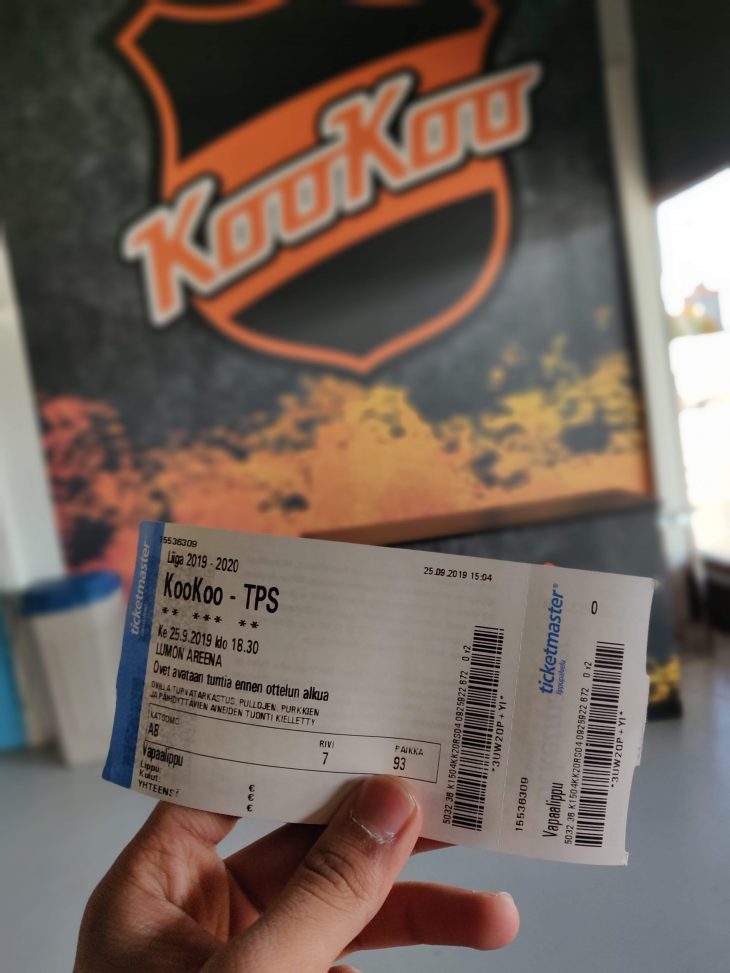 Ice Hockey (is actually fun!)
When foreigners come to Europe, the first thing that comes to their mind after hearing the word "sports" is usually football, tennis and all the mainstream sports considering their huge popularity around rest of the world. But little do they know that in reality one of the most popular sports in this tiny sized but multi-cultured continent, is Ice-hockey. Now, for the foreigners it is easier to get confused at first since most of the people in ice-hockey playing countries refer to it just as "hockey", which actually is a similar sport played on grass rather than ice. Therefore, they mainly know about this game as ice-hockey and usually it's just the name that people know.
As a foreigner myself, i was unaware of how much fun ice-hockey is in reality and never really bothered to go watch a match or play an NFL match on consoles with my friends. Then last Wednesday, I finally decided to overcome my personal mindset about hockey and went to watch the Kouvola team Kookoo play against their league opponents TPS from Turku. I was quite amazed and happy when I got to know that the students get discount on tickets and it ranges from 5e to 10e.
The Lumon Areena, home stadium to the Kookoo team was full of crazy fans from both sides, giving the match a more competitive atmosphere. The teams started well with Kookoo having more attacks in almost all the periods but the opposition goalkeeper and defence was too strang for them to overcome. As far as the scoreline was concerned, TPS beat Kookoo 7:2, but the intensity of the match was one for the experience.
There are many things about hockey that can surprise and admire foreigners who love sports no matter what. The way players are fined during the match, the risk of getting it by the puck, the super-short breaks when the goalposts are cleaned of the unnecessary ice and many more such things can leave an imprint on the minds of the new viewers. So, for all that it is worth an experience for sure, even more when you are living in Finland.

Latest posts by Prakhar Sharma
(see all)