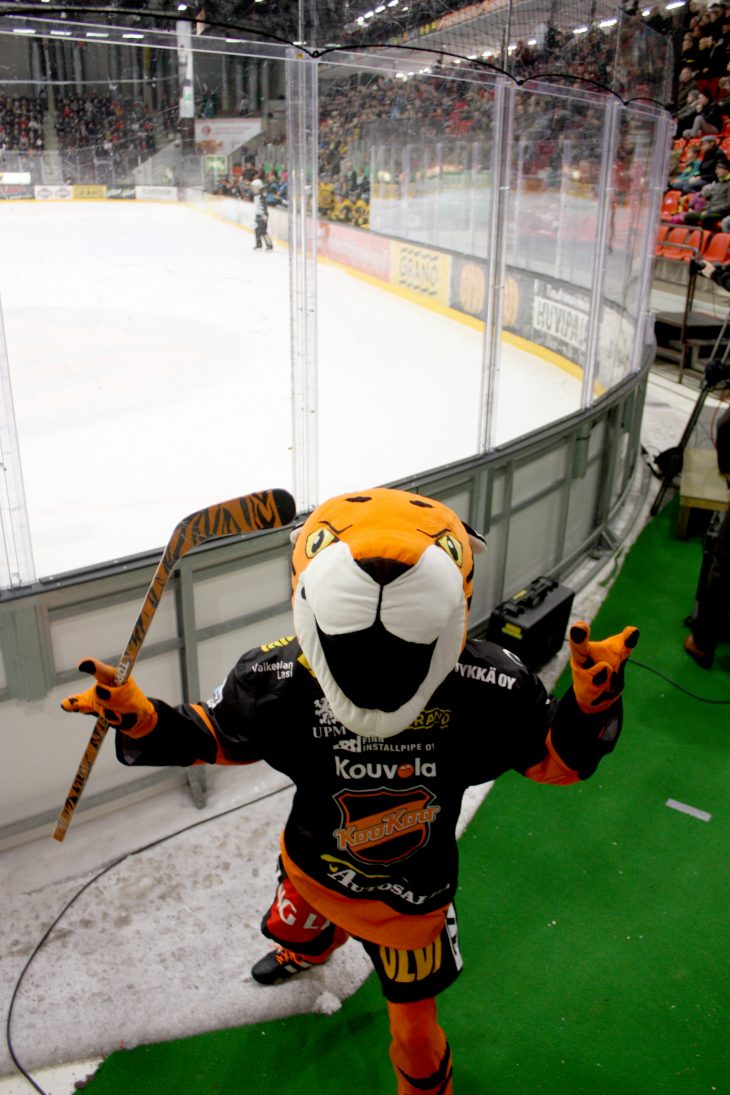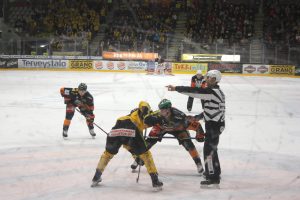 Generally speaking, an ice-hockey match includes 03 periods and 02 breaks. Each of the period lasts 20 minutes and during an 18-minute break, the ice on the rink will be cleaned and recreated.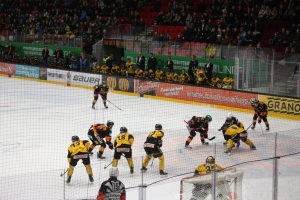 In two weeks, Kouvola was the place that people from a lot of places came here to watch ice-hockey matches between home team KooKoo and their rivals for National Championship League. The matchs were held in Lumon Arrena near the center station (Matkakeskus). Inside the stadium, the atmosphere was full of motivation and excitement from both sides's fans and the audiences, which warmed the whole stadium up a lot. Besides that, there were chealeaders who danced to support between each period. My words can not describe these amazing feelings. To my foreign friends, if you once come to Finland and especially Kouvola, it is worth experiencing an ice-hockey match that you have never had before to feel what I was feeling when sitting in that stadium.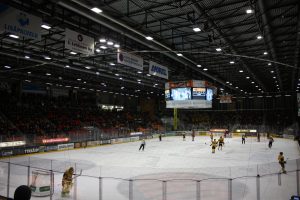 Luckily, thanks to the coporation between KooKoo and XAMK, our students had chances to watch these match for free. But their duties were forming teams, watching matches, observing in and outside of the stadium and creating new ideas which ehance the experiences of the audiences. After that, there will be a given day on which every team is gathered to present their ideas. The prize for the winning team is a Sky Box in the stadium value 1,210€. Isn't this cool? And there are also amazing presents for runner-ups, which are VIP-tickets value 489€ and Club-tickets value 341€. Stay tuned for following issues to know who the winner will be and what ideas they think of.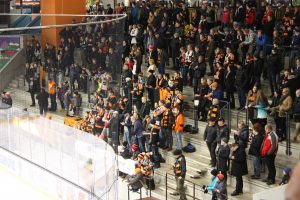 For information, please contact: riku.happonen@xamk.fi.

XAMK International Business '17, Kouvola.
INSIDER wll be a limitless inspritation for your creativity and satisfaction to express yourself through photographs and words.

Latest posts by Long Nguyen (see all)