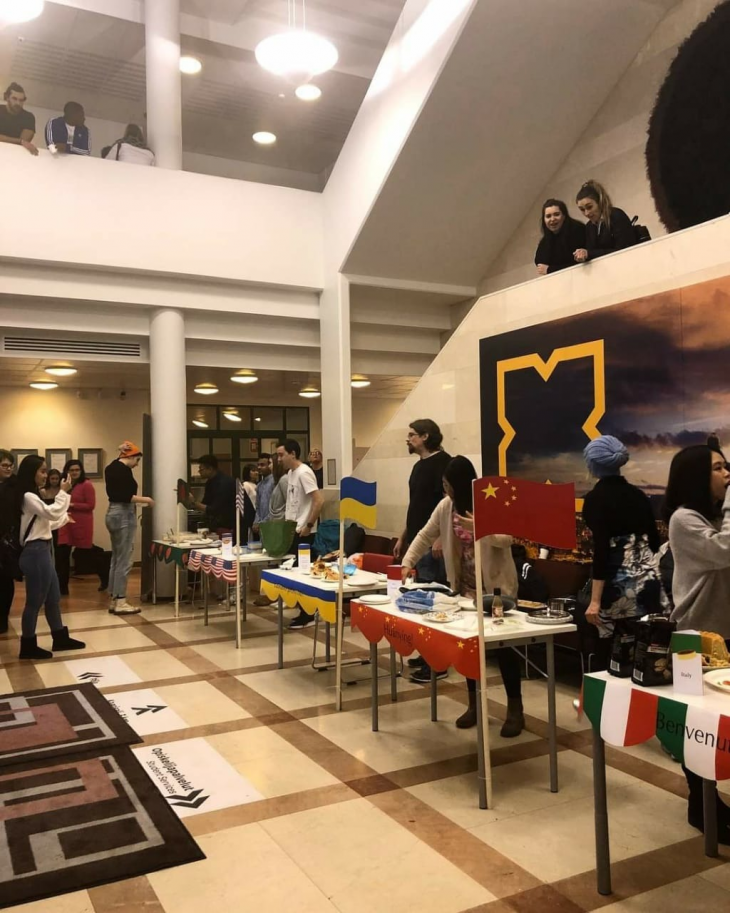 Most excited week of our curriculum is back. The International Week. Well, at least for some of us. This week is about many things but what it brings to our mind first is the food tasting. For many students, it is just about the food tasting. You all will experience this year but we would like to remind the last year's experience.
As most of you know, our International Business program is changed to Digital International Business program. Last year on international week, the first day program included a workshop about digitization for students. This, somehow, tells us the effects of the program. Or it is a coincidence, we do not know. What we know is that the information and knowledge we have in the international week program is very much relevant to our life. Do not miss them. Copy your CV and give it away to people in workshops. You never know what will happen.
Job Fair event was kept in paja for 2 days. Interactions between school, students and employers to the maximum for very long time and some of our students got their internships from this event. Feels good.  But other than that, since it is called international week, lecturers from different countries and different schools came to our campus. Gave us lectures about their specializations. Mostly about business aspect but there was, of course, some interest for everyone from leadership to fashion.
One of the most entertaining events was the Fashion show. Our design students had prepared a fashion show for the week. Fashion TV on our school for 1 hour. And the crowd that took part in watching this was very big.
This week also happens in different countries. And some of our lecturers and students participate in those. Last year, we sent 3 students to Lyon, France. Muhammet, Tino and Dori. The experience in there was a bit different but the core idea of the event is the same. They did not have food tasting.
This year, you were informed about the program by The Insider. We would like to encourage everyone to take part in the whole week. Meeting new people, learning new things, gathering new information and tasting new food. Sounds exciting.
Feature Image by: Victoria Mokrushina

Latest posts by Muhammet Cakiroglu (see all)