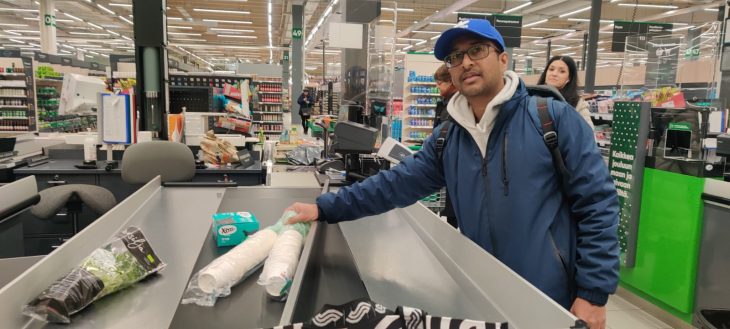 It was time to get ready for the International Day! 
International Day makes a wonderful experience in the university community. This is a vibrant gathering that brings together individuals with different personalities and cultural backgrounds from an educational institution. Such events demonstrate the skills of international competency in the community. It may encourage respect and understanding of diverse cultures. International Day helps students in every aspect. It not only builds cooperation but also helps them to grow a more global perception. There are several methods to celebrate an international day. One of the most fascinating ways to commemorate an international day is through food tasting.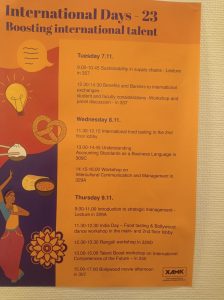 It was an interesting time from the start arranging such an event in the university. The organizing community played a key role, and the lecturers actively supported the students at every point. All the arrangements were made according to a well-planned agenda. Around one month before the celebration day, the students of the organizing committee visited every classroom and announced about the International Day planned to be held on 08th and 09th November 2023 in the university. They explained to students how the event was going and the procedure for participating in the event. They asked for suggestions and answered the questions students raised about the event, and it helped everyone understand. The university management was the official financial sponsor for the event. They agreed to pay for the ingredients cost of the dishes that each country group is going to prepare. All the students were extremely excited to participate in this event and it was a great motivation for them to show their cultural uniqueness.
After a few days, the students received an email campaign with an Excel link where they could update the specifications of the foods they intended to cook. Also, the names of group members, the list of ingredients required, and the possible shopping date were requested to be mentioned in the Excel.
It was the time for a shopping day and the committee scheduled a time and asked students to come to the supermarket called "PRISMA" near the city. With a list of ingredients, one or two group members from each country participated in the shopping. Lecturers also joined with them. It was an interesting experience for them all. Walking here and there around the huge supermarket and finding the required ingredients as per the list was not an easy task. But their enthusiasm and joy let them forget about their tiredness. Payments were made with the university credit card by the lecturer and students were left happily full of bags with groceries. Next, the time for the food preparation.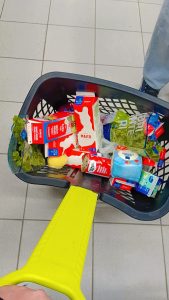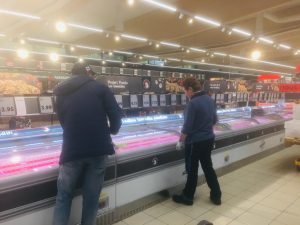 Overall, the shopping day was a momentous experience, and it added another wonderful memory to the International Day event more memorable.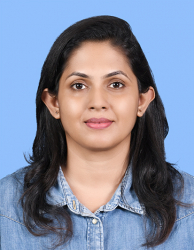 Latest posts by Hiranthi Weliwattha
(see all)