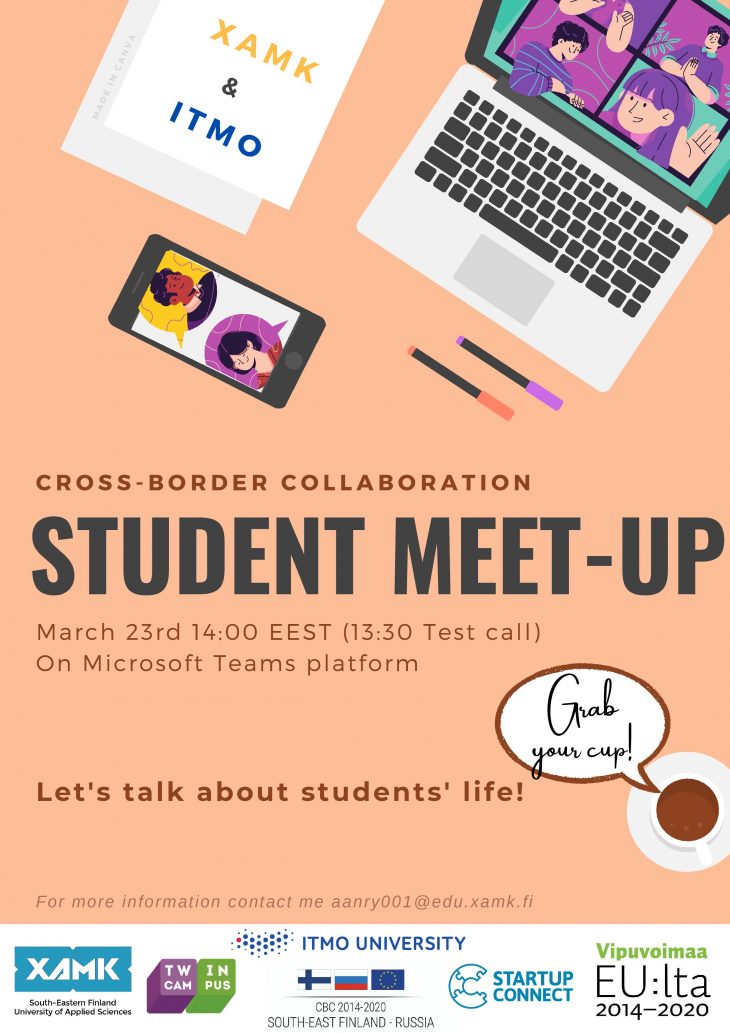 ITMO university and XAMK: Borderless Discussions, Future Collaborations For A Better Student Life Quality
Hello dear readers!
On the 23rd of March I participated in an event that gathered XAMK and ITMO university. I represented Klato ry – the BBA student association, Insider student magazine, and ESGE project.
This great event was organized by Anna Ryndina – Communications Specialist at Startup Connect, Minna Nieminen – Project activity responsible at Twin Campus, and Henrik Dombovari – Chairman of Patteri ES.
The test meeting started at 13:30, we had a few small talks, prepared our coffees and then came back at 14:00.
The meetup agenda fell into 4 parts:
– Student associations introduction
– Common interest map
– Platform development ideas
– Conclusions and feedback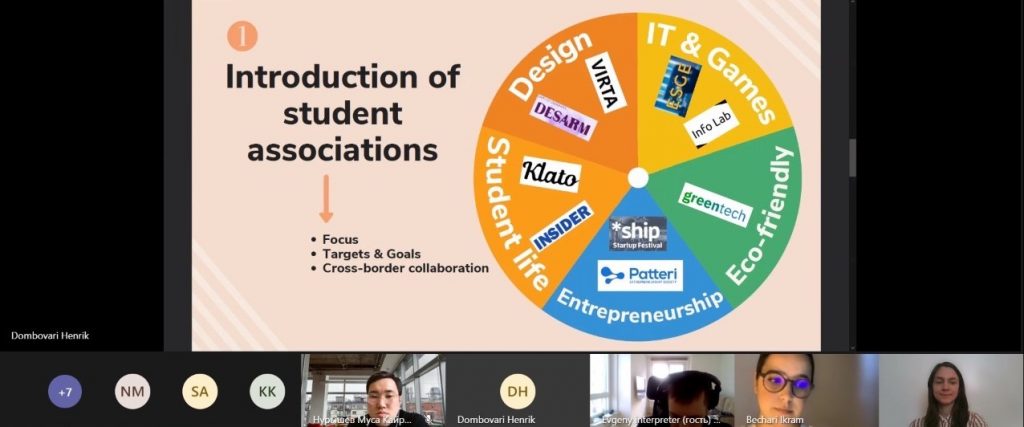 Anna, the leader of the meeting, began with giving some rules to have an efficient meeting. Then, the student associations and the different projects introduced themselves stating their main focus, targets & goals, and cross-border collaborations.
The meeting had a relaxed environment and was well organized.
Besides, there was a translator, to translate everything said from English to Russian and from Russian to English.
In the meeting there were representatives from both universities.
And, here are the categories that were present in the meetup:


Design category

: Virta, DesArm


IT & Games category

: ESGE, InfoLab


Eco-friendly category

: GreenTech


Entrepreneurship category

: Patteri ES, *Ship


Student life category

: Klato ry, Insider Magazine, ITMO association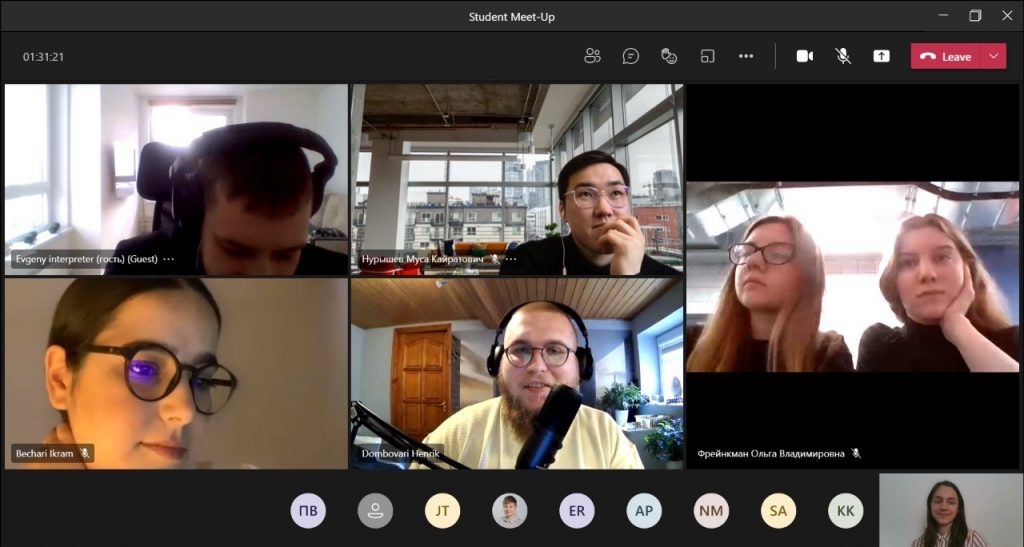 At the end of the meetup, everyone said a positive feedback about this event.
This kind of initiative is beneficial, opens new opportunities, and allows people coming from different backgrounds to collaborate.
I'm glad that I participated because I got to know new people and I may work on a cross-border event in the future with the people I met there.
I'm looking forward to participating in the next meetup.

Latest posts by Guest Writer
(see all)