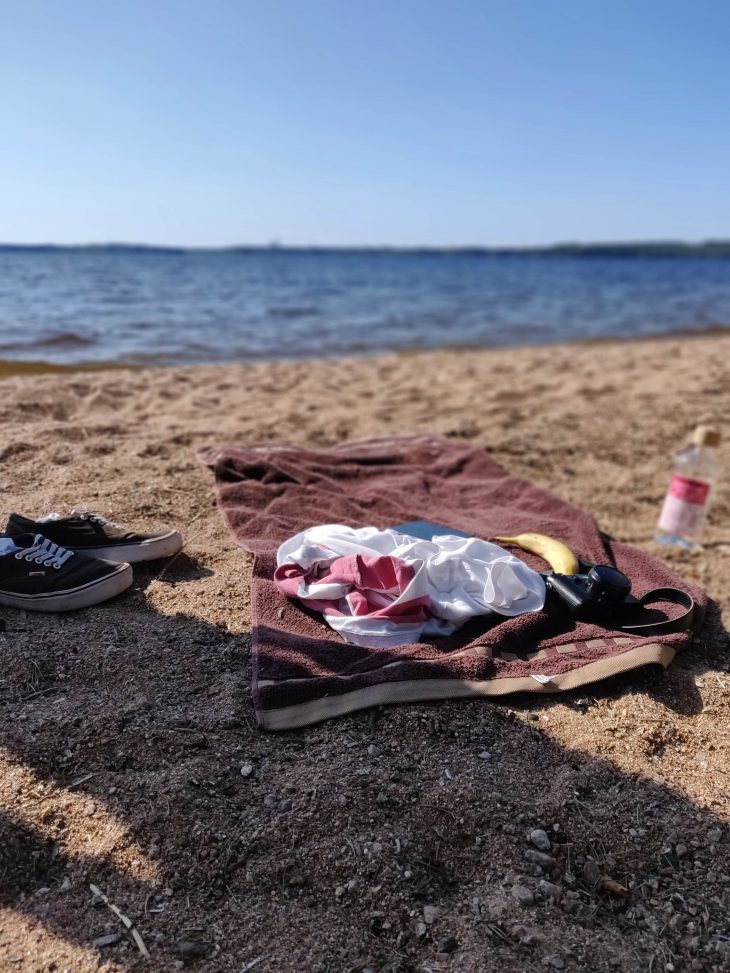 On 29th August 2019, the university organised a team building excursion for the new Digital International Business students, at the Latupirtti cabin near the lake Lappalanjärvi in Valkeala, that is about 20 min (17km approx.) from the campus.
Since the DIB19 group is comprised of students who ae not only from Finland but also from diffeent parts of the world, for most of them it was a totally new experience to have a session with the colleagues and teachers outside the normal school environment.
As it was just their second week of studies, not all the students had joined in yet, but still on the day of excursion, more than 30 students were able to make it as the school provided them cars for transportation.
Being the last few days of summer, fortunately it was a sunny and pleasant day to spend the day in the forest by the lake. Many of the students were excited as soon as they saw the lake as the water was warm enough to enjoy swimming there.
After the students were done witnessing the beautiful surroundings, they were instructed by the teachers to create as diverse and multinational groups as possible for the upcoming tasks that the lecturers had planned for them. This trip commenced their studies for the course of Intercultural commpetence which was conducted by both Sara Czabai and Slaveya Hämäläinen.
To begin with, the students had to go on a treasure hunt where everything in their lists had points and the team with the most, took the lead. Apart from chanterelle mushrooms, everything else was not much of a challenge for the students to find. This treasure hunt was followed by another task, which was about understanding the concept of personal space according to different cultures.
After these two tasks, the students were given some break during which they enjoyed grilling and having sausages. While most of the students were content after the sausages, some of them decided to take the proper use of the nice weather opportunity and go for a swim in the Lappalanjärvi lake.
As soon as the break was over, the teachers had planned the last task for the day in which the different teams were given basic material like ribbon, scotch, 20 pieces of spaghetti and a marshmellow. The task required the students to build a structure so that it is the more higher than others and could hold the marshmellow on top.
The main purpose behind these tasks and this day was to teach the students about different skills required while working in a team and at the same time making it fun for them, which according to the feedback of the students and teachers, was succesful enough.
Latest posts by Prakhar Sharma (see all)