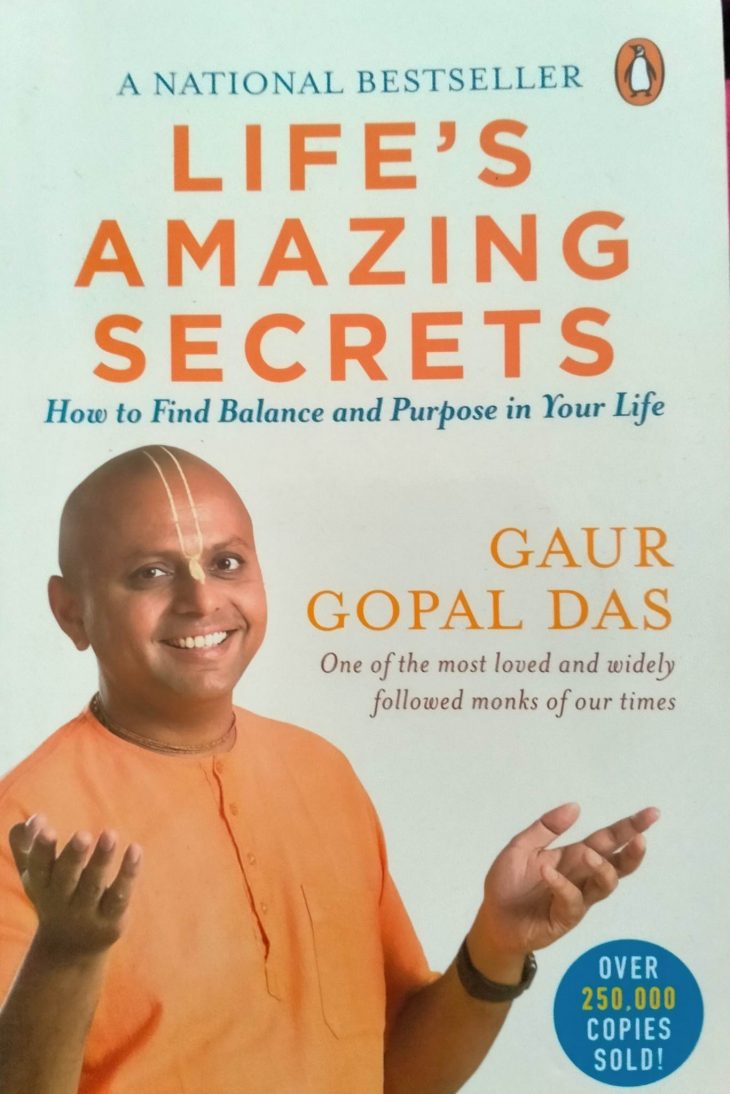 Vol 25, Issue 20, 24 March 2023
The book called "life's amazing secrets" is a book that enfolds the secrecy of how to find balance and purpose in your life. The book explains the key point of creating an equilibrium between the major aspects of our life. the elements are compared to the four wheels of a vehicle which are personal life, relationships, work life, and social contribution. It also showcases several relevant examples of his life associated with these four vital situations.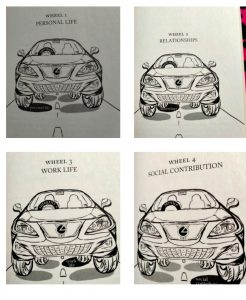 Talking about the author, Gaur Gopal Das, is one of the most loved and widely followed monks of our times. His lessons and saying inspire many people around the globe. This is the first book that has been written by him. However, there will be many in the future for sure. Recently, in January his brand-new book has been published, called "energize your Mind". It would surely make people have their noses in a book.
Particularly, I liked the way his thoughts have been poured into the book. The book explained smoothly the four major features of life. You must have to have complete balance among all the four wheels of life personal life, relationships, work life, and social contribution by following practices such as spirituality, associative, integrity, and services respectively in all particular fields.
Also, loved the concept of explaining the Japanese concept of "ikigai" in a short but descriptive method. It has been mentioned that it is essential to understand the "value in living". Everyone must try to find out the purpose of living.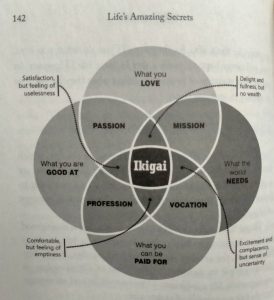 Overall, it has given solutions to many questions or confusions faced in life. The answers to many problems have been given through the conversation shared between Gaur Gopal Das ji and Mr. Harry who are stuck in a traffic jam in Mumbai's street inside his super expensive car. Their journey of some minutes has given life lessons that can unfold once you go through the book. Also, some of the ideologies have been shown through the pictures that can teach us how to react in a scenario where one becomes helpless towards a given situation. It is a lovely book and highly recommended to go through any time when you feel low in your life or whenever you want to grow as a human being.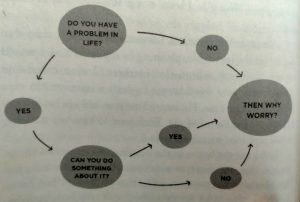 Latest posts by Sneha Dahal
(see all)