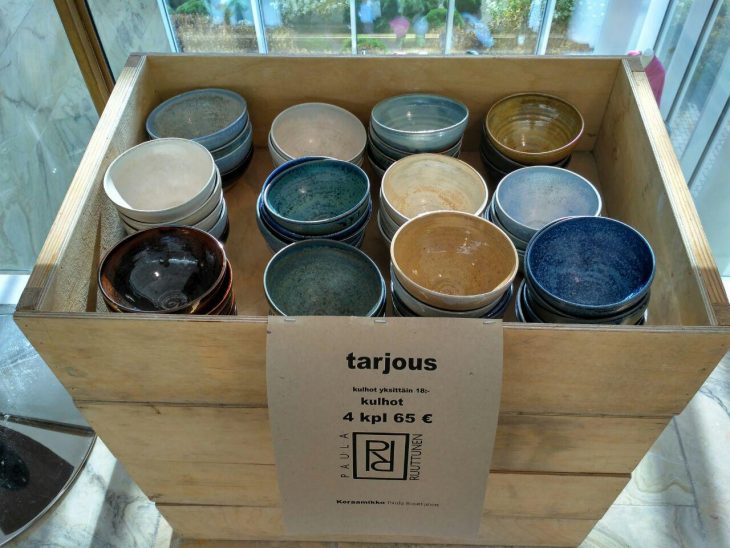 MAD Design market is an event organized within a framework of Mikkeli Art & Design Week 2017. On 23th of September, 47 designers from all over Finland gathered in Mikaeli Concert Hall to present and sell their goods. The market is running for the third time. Until then, it took place in Tempo Culture House, but due to lack of parking places and difficult access for disabled people the market moved to Mikaeli, said Elisa Hillgen, artist and organizer of the event.
On this design market, one can find handmade soap and ceramics, wooden bow ties, candlesticks resembling a melting ice, colorful hobby-horses, three-dimensional wooden snowflakes, black-and-white graphics, minimalistic silver rings or jewelry and accessories from excess leather.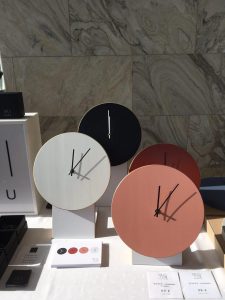 According to Pauliina Rundgren, designer and the market's coordinator, the key trends of modern Finnish design are vividly presented here. She says Finnish designers are searching for inspiration in nature. Simple muted colors and natural materials are at the peak of this tendency. The second thing is using the recycled materials, as for example bracelets made from old bicycle tires.
Paulina claims that Finnish designers are very popular in Asia, especially in Japan and China. She said, back in the 60s, Japan was in love with large famous Finnish companies like Arabia or Artek, but nowadays local independent designers are gaining popularity. In her opinion, the key feature of Finnish design, which makes it so popular, is simplicity. Simple, natural, and minimalistic- these qualities make it ultimate and endless, summarizes Paulina.

Latest posts by Anastasiia Abgarian (see all)