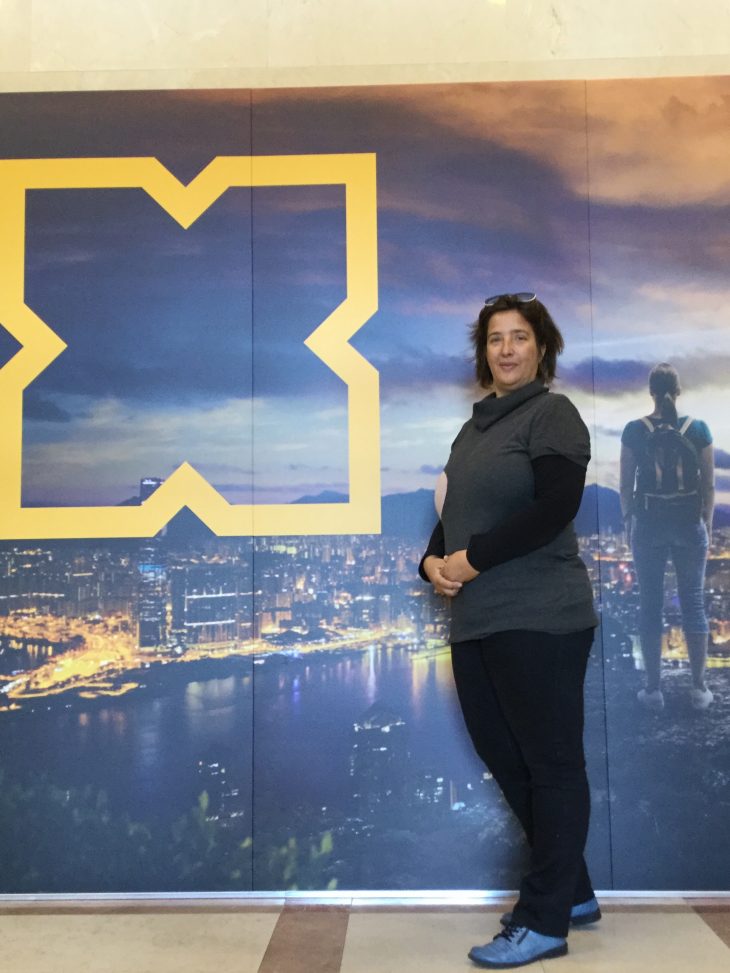 Guest lecturer Kristina kastelan is from Croatia. Kristina is from the university of Rijeka faculty of economics. She has been teaching in the university since 2003 and that's around 14-years. Kristina's hobbies are skiing, scooper diving and anything that is connected with the sea. She has also been scooper diving instructor last summer.
Do you have any favour Finnish dish or have you tried any Finnish food?
Well, I prepared salmon yesterday in the oven and It turned out quite good. Also I tried a reindeer meat 2 days ago. I was quite surprised. I did not know what to expect but it tasted a little bit like a liver but it was okay. It was nice to try but I will keep the salmon.
What countries have you visited?
Well, mostly I have been in brazil since I was born in there. Also I have visited most of south America, USA, Sweden, Austria, Russia, Turkey, Italy and Finland now.
If you would like to visit country where would you like to go?
I would love to go to Spain and Portugal.
What are your 3 best life skills?
My three best life skills are adaptable, communicative and open minded. I would say that I have never thought about it but I believe this makes people progress if you have these 3 qualities.
What advice would you give to the students that are interested to go to Croatia for the exchange program?
I would advise them to enjoy, to have fun and to see as much as they can because there is a lot to see and do in Croatia. Also I would advise them to take their courses seriously in their study period. And if you are thinking to do the exchange program than I would recommend you to come to Croatia.

Latest posts by Hafsa Farah (see all)