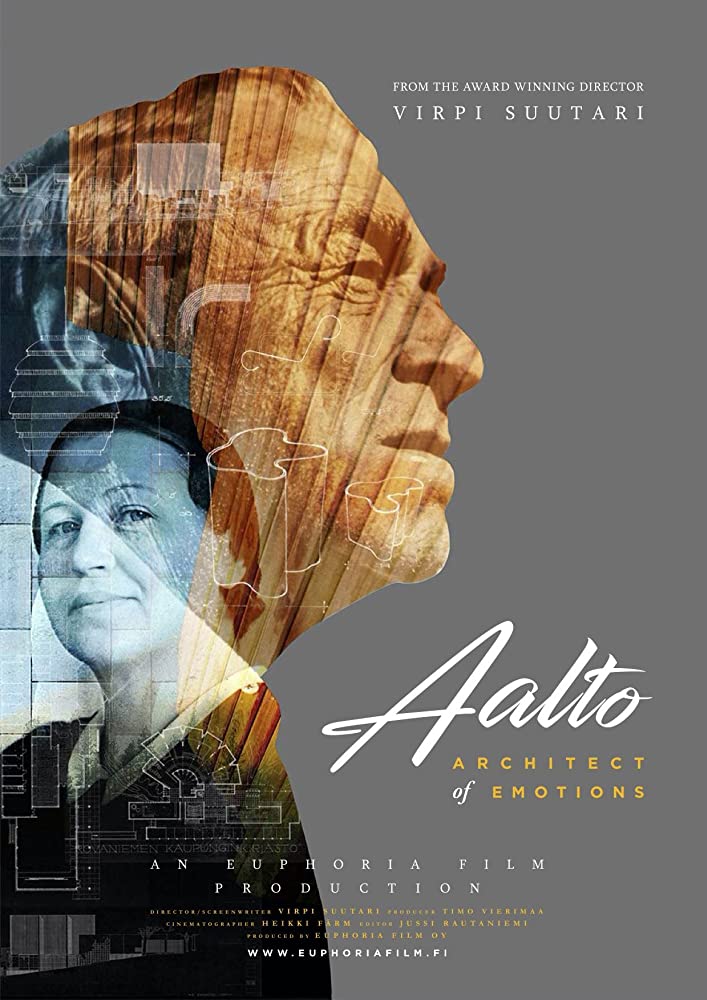 Director: Virpi Suutari
Producers: Timo Vierimaa, Virpi Suutari and Martti Suosalo.
Aalto was a documentary about Alvar Aalto's work. Aalto is one of Finland's most famous designers of all time. He is also known worldwide, and you can see his work around the world for example in America and of course in Finland. The documentary tells you mostly about Alvars career with his wife Aino Aalto. We get closer to the Aalto's personal life's with love letters they sent to each other over the years. The movie really captured how together they were more powerful than without each other.
The movie tells you what was Alvars biggest inspirations, and how he got to the visual solutions he gets. If you have never seen his work, I would highly recommend getting to know it, or at least try to see this movie. The movie beautifully shows famous buildings and describes them.
I would recommend the movie if you want to learn about Finnish history a bit more and about one of its best designers. IMDb has a score of a 7.8 for this movie and I agree with it. It is truly an excellent movie to see.

Latest posts by Guest Writer
(see all)