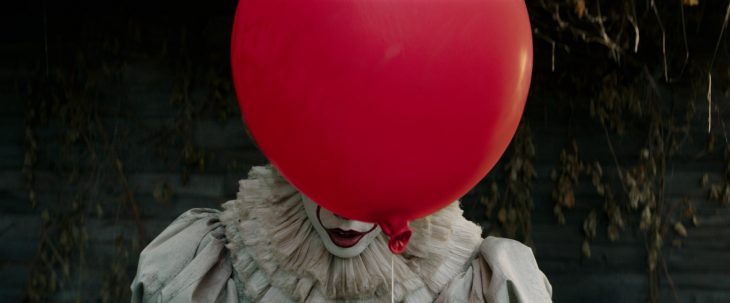 Director: Andy Muscietti
Writing: Chase Palmer, Cary Fukunaga
Leading cast: Bill Skarsgård, Jaeden Lieberher, Finn Wolfhard
The movie "It" is based on a Stephen King's horror novel of the same name. The story begins with Children starting to disappear in a little town called Derry. The streets are filled with rumours about a killer clown called Pennywise. Group of kids decide to take on a mission that leads them deep into the sewers of Derry to reveal the mystery behind the missing children.
The movie is one of the most highly viewed movies in theatres at the moment. "It" had its premiere in Sep 8, 2017.
Movie captures the eighties essence well. It is made with a hint of eighties moviemaking style to it, and the acting is implemented in a very good level. Wanted suspense was well created with music, that was composed by Benjamin Wallfisch. Atmosphere thorought the movie isn't as scary and distressing, as I had anticipated. The movie allows the viewer brakes from being distressed, by adding humour and glimpses into 13-year old kids' lives and problems. "It" as a movie falls into the milder side of horror. I hardly think that it is going to leave anyone traumatized, and it fits in with the people who usually don't feel comfortable to see horror films in theatres.
Movie to me is entertaining and worth your while to see.
STARS: 3/5

Latest posts by Hugh Clack
(see all)