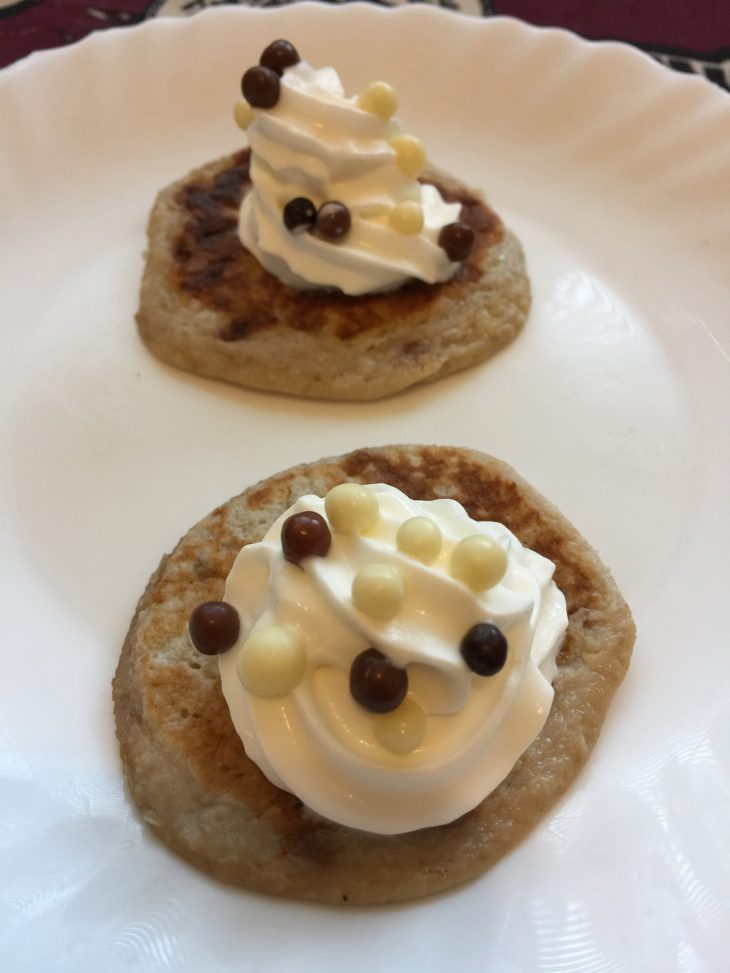 Ingredients:
0,5 dl flour
1,5 dl raspberry oatmeal (you can also use normal oatmeal, I personally prefer this one)
1 tablespoon sugar
0,5 teaspoon baking powder
0,5 teaspoon baking soda
A pinch of cinnamon & salt
1 dl buttermilk
2 tablespoons of melted butter
1 large egg
How to make it:
First weight flour into a dry measuring cup, make sure you don't put too much flour. Combine raspberry oatmeal, sugar, baking powder, baking soda, cinnamon and salt. I personally added a bit more cinnamon than recommended, because I love the taste of it.
Once all the dry ingredients are combined and mixed well, combine buttermilk, melted butter and egg in different bowl. Mix this with the flour mixture, stirring until moist.
Once all the ingredients are mixed, heat a non-stick pan (preferably a griddle, if you have one). Add a little bit of butter to the heated pan.
Spoon about 2,5 tablespoons of batter onto the pan. Turn pancakes over when tops are covered with bubbles, and cook until bottoms are lightly browned.
Once the pancakes were ready, for extra taste I added whipped cream and chocolate chips. Another and perhaps healthier alternative is jam.
Enjoy ;)!

Latest posts by Hugh Clack
(see all)