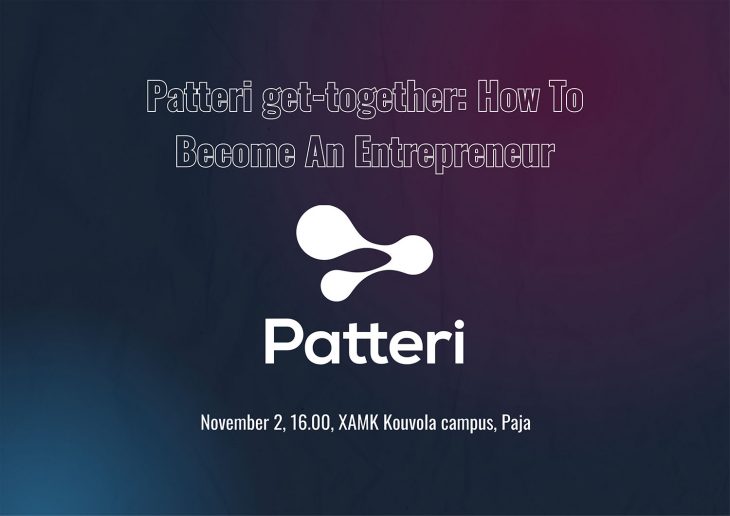 Patteri Entrepreneurial Society
Vol 25, Issue 06, 14 October 2022
What is the "entrepreneurial society"? How does it help to develop a business idea, and gain knowledge and real experience?
Hi, my dear reader! My name is Sabina Akhmetova, I am a second-year student in the Digital International Business degree program that is taught on the Kouvola campus. In this article, I would like to introduce you Patteri ES and its members, tell more about our activities and the benefits it could bring you.
First things first, Patteri is an entrepreneurial society founded in 2015 that unites all entrepreneurial-minded people. But to be a part of it, it is not necessary to have a business idea or to think about opening your own company. "Besides supporting student entrepreneurship, we also want to offer students connections to work life and build bridges between students and local companies," – says Mari Kirjalainen, our Communication Manager in Kouvola. Indeed, our goal is to build a community of international people with different cultural backgrounds and work experience.
For example, Douaa Chaloun, Events Manager, participated in the largest international Startup Festival called SLUSH. And it was the event that made her take a fresh look at the world of entrepreneurship and Startups especially – she was a *ship Startup Manager. "I had no clue about the meaning of a Startup but due to this biggest event in Finland, I learned and understood more about the meaning and their interesting effect on the world currently," she says. After that, Douaa had a strong desire to open her own business in the future. And Patteri is her first step on this path: "It has allowed me to meet new people who share the same interest and ambitions as me," she continues. "We all want to learn, improve, and become the best version of ourselves. I believe these opportunities are irreplaceable and important in the student's life."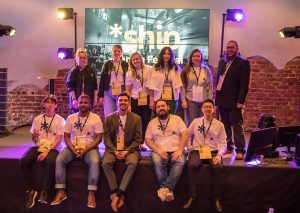 In fact, Patteri is a great place where not only students will be welcome. One of our members in Kotka, Eric Littell, an Alumni of Digital International Business, works at XAMK as a project Worker. He decided to come on board because "Patteri gives the chance to learn a lot about event management and entrepreneurship. It is also a great community to be part of and we see each other as family."
Indeed, we are talking about Patteri precisely as our small (only for now!) family, which consists of people from all over the world: Finland, Morocco, Brazil, Sri Lanka, Vietnam, Bangladesh, Russia, and Kyrgyzstan. This, for example, was the reason for Jasmin Salmi, one of the newcomers from Mikkeli, to join our community: "Patteri is about the people in it. All people give you new opportunities and ideas. Also, I am trying to make contacts around the world including Finland."
So, if you are still in doubt about whether you should join Patteri, you should! Here you can get real experience by working on various projects ranging from marketing and event management to graphic design and photography! Your contribution to the development of the community will be appreciated and you will be able to receive optional credits in turn, and such an extracurricular activity will look great on your CV. In addition, as mentioned above, one of our goals is to help international students integrate into Finnish society, and Finnish students gain experience in interacting with other cultures without leaving their homes. We are going to achieve this by connecting our members and local companies, so Patteri is a great platform for finding Practical Training or work place.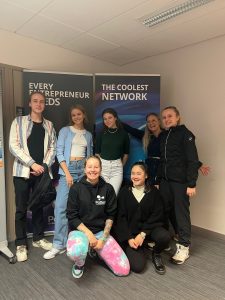 And of course, with all this, we are aiming to help our students to open businesses and startups, thereby developing a whole region. If you have a business idea or you have already started your own business, but you lack mentoring and guidance, contact us by filling out the form at the link below or by sending us an e-mail, and we will be happy to help you!
In addition, come to our event called "Patteri get-together: How to become an entrepreneur", which will be held on November 2 at 16.00 in Paja, Kouvola campus. Its main goal is to give everyone interested practical information on how to open a business, get funding, and motivate you to do this big, but decent action!
The program looks like this:
– 16.00 Patteri presents and get to know each other / Antti Leppilampi
– 16.25 Startup fund XAMK / Minna Lehesvuori, Development Manager & Entrepreneurship services of Kinno / Timo Lehmusmetsä
– 16.35 Entrepreneurship story: Outi Ihanainen Rokio & Tiia Hamro-Drotz
– 16.50 Interview with an international entrepreneur in Finland: Vu Huynh
– 17.00-18.00 Let's talk! Snacks at Paja upstairs
Register for the event via the link below because places are limited. And feel free to reach out to us if you have any suggestions for the program.
https://link.webropolsurveys.com/S/3CF52BED3DF3CFDC
For those who have decided to join the board or would like to develop a business idea, fill out the form and welcome!
https://link.webropolsurveys.com/Participation/Public/6caaa915-d3d2-4a4c-b497-8155300db27b?displayId=Fin2627224
Stay tuned!
– info@patteries.com – E-mail
– https://www.instagram.com/patteri_es/ – Instagram account
Sabina Akhmetova
Patteri Entrepreneurial Society

Latest posts by Guest Writer
(see all)