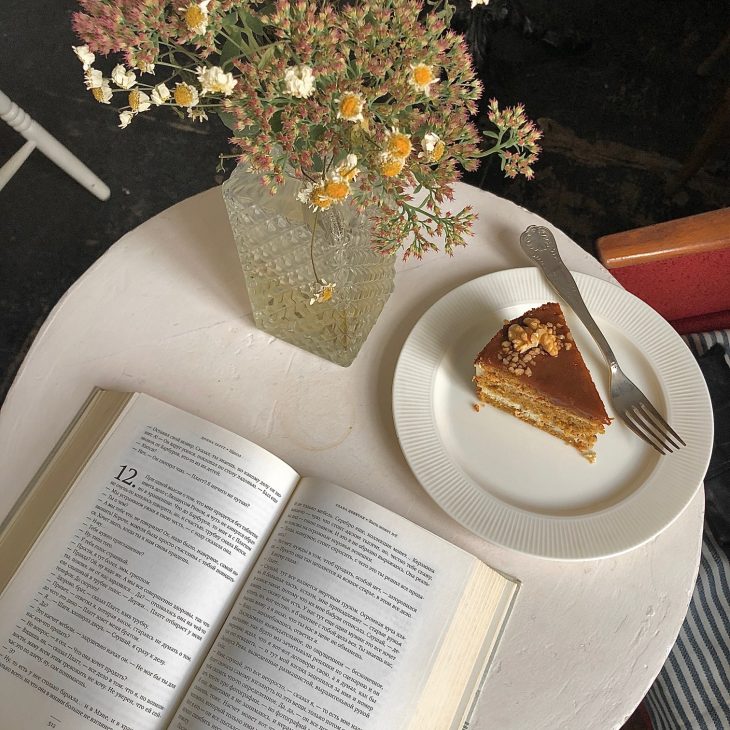 Autumn is a perfect time for reading because of bad weather, studying in a university and having more free time for staying at home at all. The weather is much worse than in summer. Long sunny days are replaced by awful rain and horrible wind, which make spending time outside uncomfortable. So decision to go home earlier than expecting and reading a book, while sipping hot chocolate with marshmallow, sounds great.
Best books for autumn are those books, which contain interesting plot. Characters of the book and story need to catch the readers attention and involve in a process as much as is possible, so they could fall out from the reality. Here is my personal list of 3 books, which I can recommend everybody for cozy autumn reading.
1. The Secret History, Donna Tartt 
This book is the first novel written by this author but one of my favorites. Donna Tartt has also written an amazing story called «Goldfinch», but I can't say that it will be interesting for everybody because the text has many references to art. Let's turn to our muttons, the narrative of «The Secret History» takes place at a Hampden College and telling us a story about 6 students. At first they were looking like an average students but one day near the Hampden occurred the murder. The novel is written from the first place, so reader can fell the specter of emotions quite well. Also the language is starling because the author is really talented women.
2. The diary of a book seller, Shaun Bythell 
The author owns The Bookshop, Wigtown – Scotland's largest second-hand bookshop. Shaun Bythell shows us a real life of a bookseller through one year with all its bad sides. Many people convinced, that having your own bookshop is very romantic, all customers are nice and you have a lot of free time to read all books that you are selling. But the truth is not so lovely. The diary format present to the reader everything from the first hand. I really recommend to read this book because it's full of the authors selfirony and interersting remarks about peoples behavior in a shop.
Also there is second book called «Confessions of a Bookseller» and one more «Seven Kinds of People You Find in Bookshops», which will be on sale this November.
3. Laterna Magica, Ingmar Bergman 
The last book, that I wanted to recommend is quite different from others because of the author, he is not a writer. Ingmar Bergman is a famous Swedish film director, known by the films called Persona, The Silence, Wild Strawberries and etc. «Laterna Magica» is his autobiography. The book will be interesting not only for those ones, who adore Ingmar Bergmans movies, because text is full of honest thoughts and is highly personal, that's why it is a wonderful amusement.
Thanks for reading and have a nice day! Write in the comments below, if you know other interesting books.

Latest posts by Guest Writer
(see all)