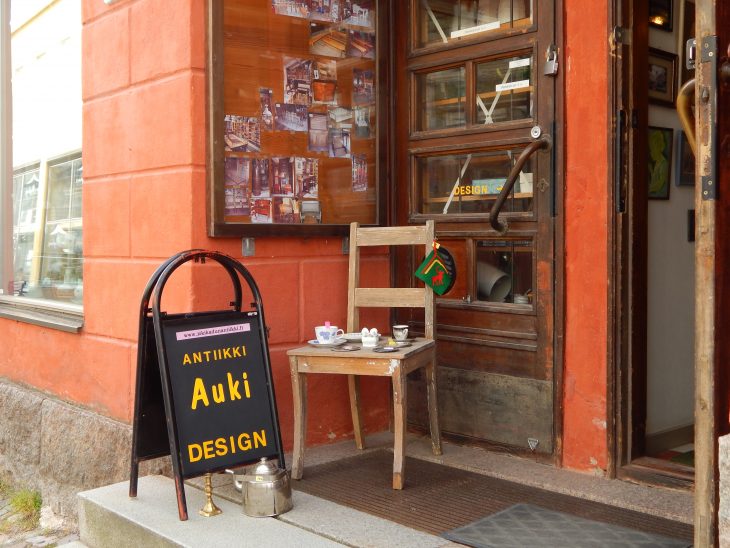 Porvoo – a dash of the old days
Busy getting around with assignments and preparation for the finals? No time for a full vacation? I am suggesting you take a one-day-trip to Porvoo to shake off and wind up just for a while!
The Swedish-speaking population of the place is quite much about 30% as a result of its history used to be colonized by Swedes in 13th and 14th centuries. Porvoo is one of the Finland's six medieval towns, giving it a touch of historical and charming feeling once setting foot onto its famous Old Town. The little town is filled with very signature medieval street pattern and the distinctive red colored wooden houses along the Porvoo River. How tranquil and serene it is to be emerge in such surroundings. Dear my international friends, it will be a sin if you do not even once visit this lovely city during your stay in Finland! Here are some random pictures of some random places I have visited in Porvoo, just a very few but I hope enough to evoke some interest in you.
Don't forget to hit some antique shop in Porvoo, may you not buy something, but sure will understand a little bit more about the place's history as well as culture throughout generations.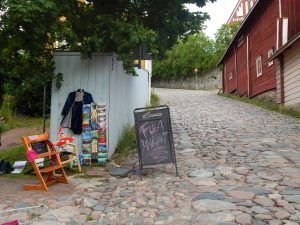 It is not difficult to find some pop-up flea market in Porvoo's old town. Cobblestone path and a sunny day, any better combination for a day out?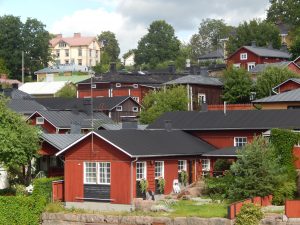 Signature red wooden houses – what make Porvoo unable to be mistaken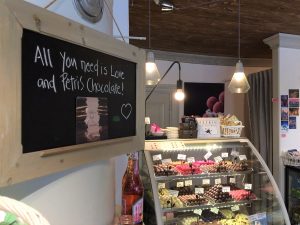 Have you been walking quite a long time? Stop by this chocolate room (PetriS Chocolate Room – Jokikatu 16) and taste its homemade chocolate please, I guarantee that otherwise you will regret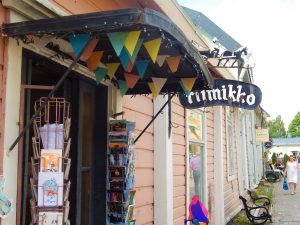 At the end of the trip let's buy some souvenirs and postcards!
Finally, I want to suggest you visit one of the most famous destination that you must visit while in Porvoo: Porvoo Doll and Toy museum. In here you can find thousands of dolls and other toys on display. I am pretty sure this will be a highlight for your trip, unfortunately I cannot show you any picture as last time I was here the museum was not in the opening time. But one thing for sure, I will visit Porvoo again someday to visit this last place in my Porvoo checklist. Anyone want to join in?

Latest posts by Guest Writer
(see all)