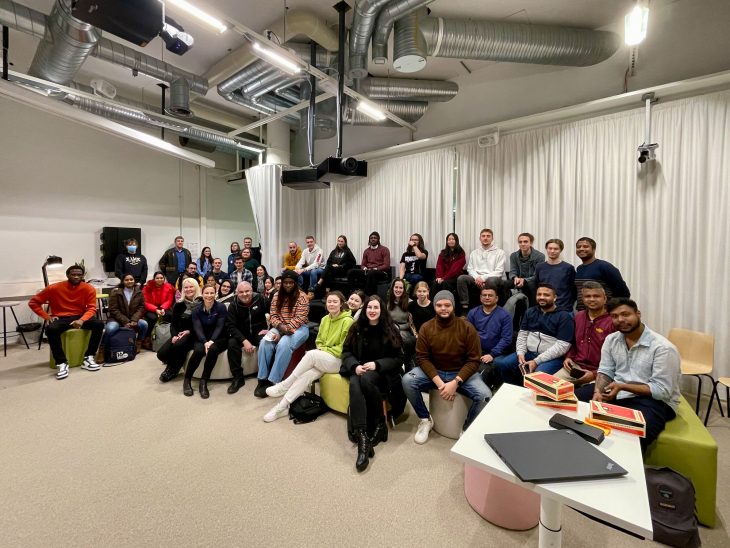 Practical Training and your route to a future career
Vol. 25, Issue 17, 17 February 2023
It is again that time of year when many students are looking for the practical training places. For most programmes trainings take place during the summer months, as that is when students usually have no timetabled studies.
In past articles, I have written about finding practical training places as a student and also finding jobs at or after graduation. I have also discussed the importance of networking to make contacts to help with this by getting your foot in the door or having someone on the inside to assist you. One of the simplest ways is taking advantage of the seminars and workshops offered by Xamk and the various projects that are constantly running.
On Wednesday the 8th of February, one such opportunity presented itself at the Kouvola Campus. The start of a project hosted by Riku Happonen to facilitate the transition of students to trainees to employees. The workshop presenters were Juha Kettola, Managing Director, Kauppavalmennus, Anne Ruohoniemi, HR Manager, Stora Enso Packaging Materials, and Saara Hirsto, Talent Acquisition Manager, Lumon.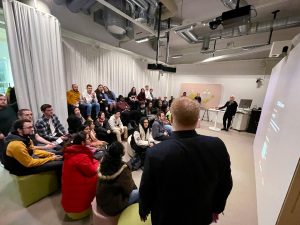 The aim of the project is to find ways for students to gain practical training positions, development projects and case studies, thesis topics, and finally future careers. The idea is to hopefully facilitate a smooth transition for students into their future career by working with the chosen company all the way through their studies.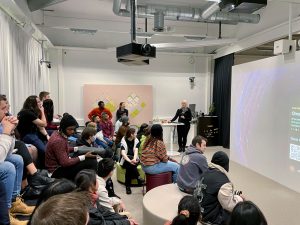 Although the project is just beginning, there is growing interest from companies to work with students in this way. This is especially true of companies that wish to expand their operations globally, or just those that are looking to recruit more employees locally. There is a shortage of labour in the Kymenlaakso region, and also in Finland in general. One of the key factors for the Finnish labour force is to bring new residents to Finland and one of the ways to do this is through international programmes such as at Xamk. There is also a growing number of immigrants to Finland that have the working skills to offer, but not the Finnish language skills employers expect.
This in itself presents a problem for employers in a region that is predominantly Finnish speaking, and who have not generally used English in the workplace. As was discussed at the seminar, both Lumon and Stora Enso, among others, are now addressing this issue. Starting with hiring non-Finnish speaking employees (who will in turn start coming to grips with the Finnish language through working life), and introducing English in the workplace initiatives through informal events and social happenings.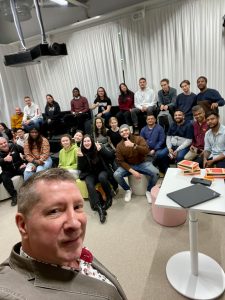 It is great to see this happening for students, and I for one feel that this is absolutely the right approach to take. It would be my dream to be able to offer students pre-arranged practical training placements at the start of their studies, so that they can experience and influence their future career from the very start of their study pathway.

Latest posts by Hugh Clack
(see all)