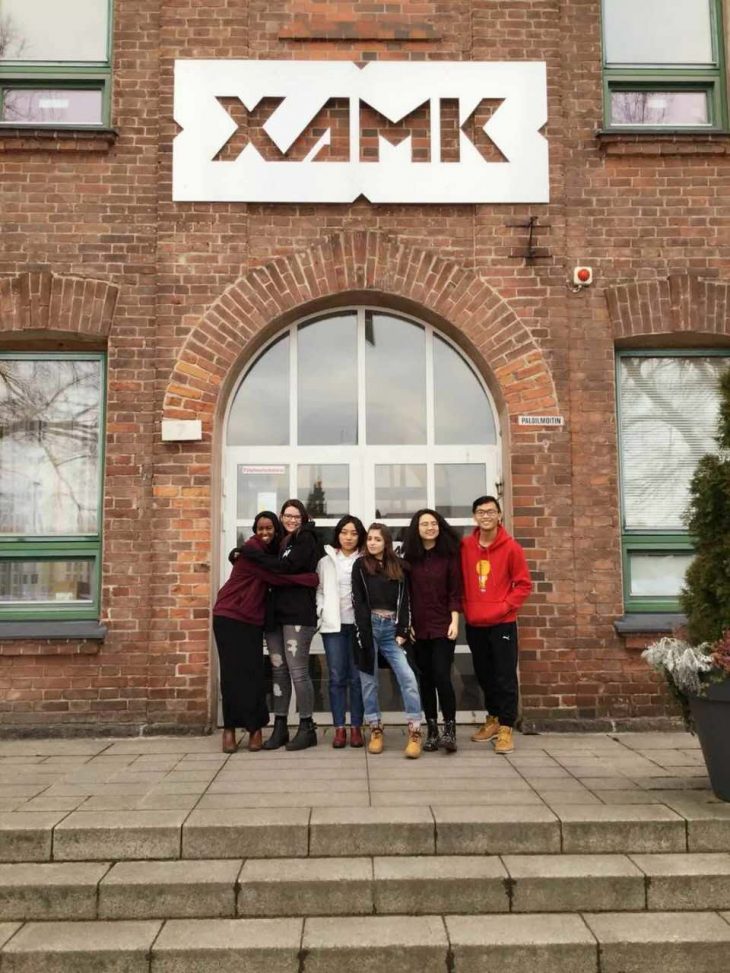 Insider Group
I have to say, time flies. From our first issue this semester, to the last issue this year. That's why I decide to do a special profile for all of our wonderful staff, insider doesn't exist without them. See you next year!
How do you think of our work in Insider this semester?
Trang: We have been working quite well with each other to produce lots of interesting articles. Everyone has their own fortes so each article is really unique.
Daria: Overall, I believe we need to concentrate on more specific topics, not just trying include a little bit of everything. And i cannot compare to how it was before, right now it was really comfortable even though we were covering stories from different town.
Do you actually gain something while working for Insider?
Stela: Of course, I gained very important things in insider. I gained an experience in something I love doing, i gained skills on how to write a real article and new friends well
Hafsa: Other than the credit and free past as a reporter. It's pretty good way to your practice writing.
How do you think of your experience in Insider?
Long: It was such an unforgettable experience when working with these amazing people. Everyone has their own talents and personalities but we were going well with each other.
Lotta: I have enjoyed doing the movie reviews, watching movies and writing the review has been like a weekly hobby and way to relax for me. I like how it kind of forced me to take some time for myself.
Three words to describe our group, what would they be?
Long: Friendly, Trustworthy, Dedicated
Trang: Diverse, thoughtful and fun.
Daria: Different, broad, bonded.
Hafsa: Awesome, understandable, hard-working.
Stela: Friendly, cooperative, skilled
Lotta: Fun, creative, social