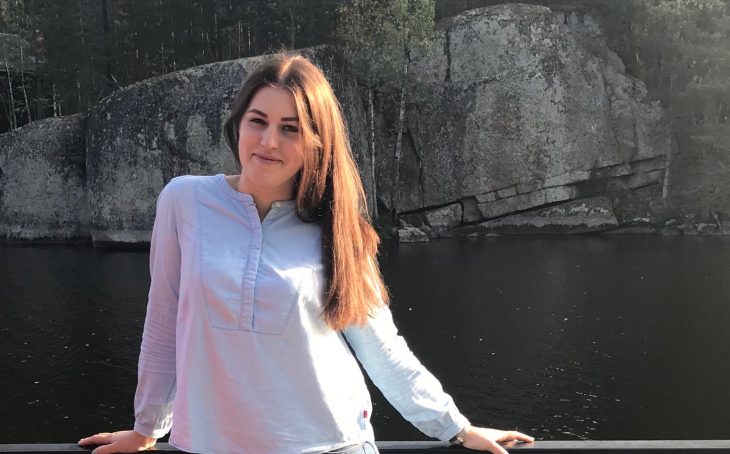 PROFILE: YULIA OGUIITCHOUCK
Where are you from? I am from Kyiv, Ukraine.
What do you study? I study Business Administration at IAE Brest, France.
Why did you come to Xamk for studies? I was interested in the Business program proposed here in English and, also I wanted to visit Finland. then decided to go on an Erasmus exchange program.
What do you miss about Ukraine? I feel comfortable here in Finland. I like this country. Even though we can't find some Ukrainian products. Hopefully, in less than three hours we can get to St. Petersburg to get Ukrainian products.
What do you like about the Finnish People? Finnish people are helpful and almost everyone speaks English very well.
What have you learnt so far while studying at Xamk? The courses are really interesting, but I think there are too many group works and no independent work at all.
What do you like now about Finland since you have been here for three months? The nature is really beautiful in Finland; it is one of the safest countries in Europe and in the world.

Latest posts by Elizabeth Akinlabi (see all)