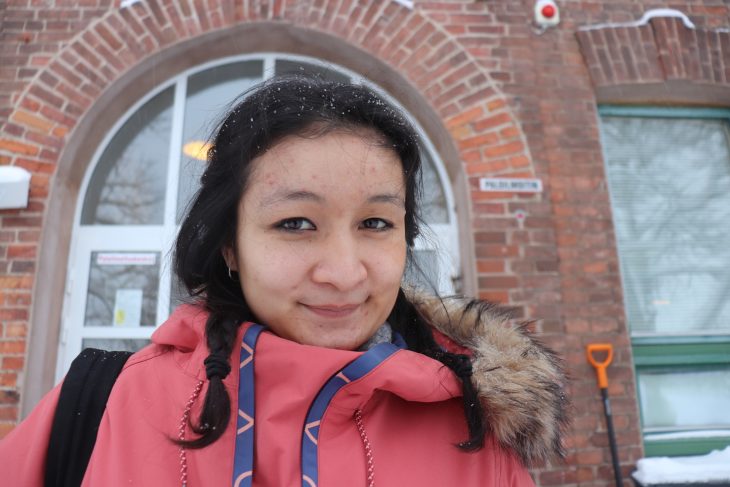 What is your name and where are you from? My name is Maud Aumiphin and I am from Saint-Raphaël, a little city located in the South-Eastern part of France.
What do you study? I study my Masters in Strategy Management at Université Lumière Lyon 2.
Why did you come to Xamk for studies? I came to Finland because I would like to improve my English and live far away from my family to become mature. Also, I came here to discover Finland landscapes. In addition, I moved here to know how the finish people live because in my country when it's snowing its apocalypse but here it's normal and now, I am used to live in this kind of weather, this is very good because before I hated cold.
What do you miss about France? I miss my mum's cuisine. I missed her "Tomate Farcies" it is called "stuffed tomatoes" in English. And, I miss the quality of the vegetables from France. –
How many countries have you visited? I have visited 15 countries. Just to mention a few, Australia, Iceland, Finland, Malte, etc.
What do you like about Finland so far? I like the sloppiness of people from Finland, i don't feel any pressure here my wears and lifestyle. I think the Finland people live more in contact with the nature than other the Europeans.
What is your passion? My passion is training in fitness center. In addition, I have discovered a new passion: It is snowboarding. I really like it and I have already planned to visit Kouvola's ski station next year to continue practicing snowboarding because this sport really makes me happy!
Where would you love to visit in the future after Finland? I really want to visit Venezuela, because I have never had the opportunity to discover Latin America.
What would you like to become after studies? After my study, I am thinking about openning a startup company or to become a market researcher in France.

Latest posts by Elizabeth Akinlabi
(see all)