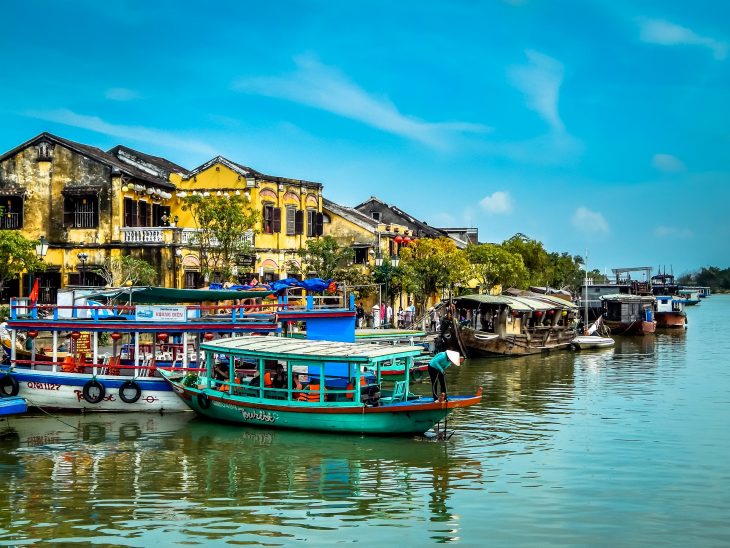 Are you planning to travel during this summer?
Is the destination in Asia? 
Why not Asia and especially Southeast Asia?
The second paradise that I recommend you for a summer trip is Hoi An, Vietnam. Unlike Kuala Lumpur with skyscrapers, shopping malls and fast-paced city life, Hoi An is a well-preserved town symbolizing Vietnam in its historical time. It possesses a unique architectural style that you cannot find anywhere else in Vietnam. Hoi An Ancient Town has become a UNESCO World Heritage since 1999. "To be like a local", you should definitely try a tour by motorbikes or cars from Hoi An to Da Nang and Hue which are popular destinations attracting a huge number of tourists recently. The best time in the year for travelling is from May to August when the weather is calm and warm.
Destination #2: Hoi An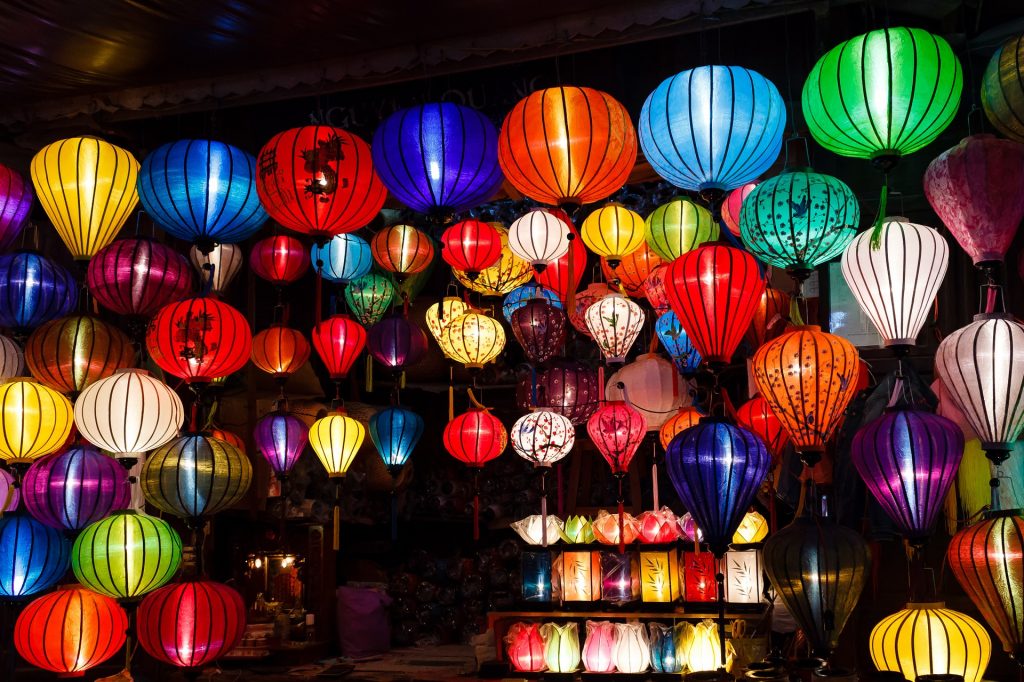 Characteristic: Peaceful and delightful town
Country: Vietnam/ Viet Nam
Centre areas by streets: Ly Thuong Kiet, Tran Hung Dao, Cua Dai, Phan Boi Chau, Huyen Tran Cong Chua, Tran Quang Khai, Tran Nhan Tong, Tran Nhat Duat, Tran Phu, Phan Chu Trinh, Nguyen Duy Hieu
Languages: Vietnamese but English can be used in some places
Currency: Viet Nam Dong (VND) – 1€ is approximately equal to 26,070 VND
Tips for money usage: Cash is more common and recommended, but cards are accepted in restaurants, hotels or convenience stores.
Airplanes available from Finland (according to Skyscanner): Firstly, you need to book a fly from Helsinki to Da Nang provided by Qatar, Finnair, Vietnam Airlines, Cathay Pacific. Then from Da Nang International Airport, there are several ways to get to Hoi An: by taxis, commercial buses or rental motorbikes/ cars. 
Budget for round-trip plane ticket: ranging from 617€ at the beginning of June (according to Skyscanner.fi)
Stay: 
*These locations are selected from AirBnb.com
Private room in house: Good Morning Hoi An – Surrounded by everything (12€ per night)
Private room in a hostel: Hoi An Riverside, Double Bed and Close to the Old Town – Bisou De La Riviere Hotel (13€ per night)
Private room in house: La An Deluxe Double with Balcony city view (18€ per night)
Eat:
You cannot say that you are in Hoi An without trying Cao Lau(Cao Lầu)which is a traditional local noodle with soup, meat and vegetables but it has its unique flavor. A famous place to eat in is 26 Thai Phien street, Hoi An Province.
Com ga Pho Hoi (Cơmgà Phố Hội) should not be missed in Hoi An. It can be found at Com ga Ba Buoi – 26 Phan Chau Trinh Street – from 11 AM to 19 PM.
Banh Dap Hen Xao (Bánh Đập Hến Xào) is a common Vietnamese-style snack that can easily be found everywhere in Hoi An. Banh Dap Hoi An restaurant is located at 679 Hai Ba Trung street which is close to Hoi An Ancient Town.
Bao Xeo (BánhXèo – Vietnamese pancake) originates from the South of Vietnam. However, Banh Xeo Hoi An is different thanothersdue to the freshness of raw materials and the crunchiness. You can give it a try at Banh Xeo Hai Son – 143 Ly Thai To street, Hoi An Province.
See:
Hoi An Ancient Town is the first destination in your calendar. It is an area with a diversity of activities including culinary, religion such as temples, sight-seeing with architecture and stores that sell local handicrafts and Hoi An souvenir.
Cau Chua Pagoda also known as Japanese Covered Bridge is one of the most iconic attractions in Hoi An for its historical beauty.
There are many assembly halls that are worth visiting such as Phuc Kien (Fujian), Trieu Chau (Chaozhou) and Quang Dong (Cantonese).
Visitors can learn about the processes how to make a handicraft product from Hoi An Handicraft Workshop. And you can get home some pretty local products.
An Bang beach is recommended if you want to lie down on the sand under the sun. It is not located inside Hoi An, but is 3km away to the East from the city centre.
For adventurers, Cham Islands can be your next challenge. You can buy a day tour on Klook.com (28.55€) or if you are a backpacker and feel freer when travelling on your own, commercial motorboats are available. However, price negotiation is necessary.
Suitable for budget travelers: Yes
Phases in Vietnamese:
Thank you = Cảm ơn (cam on)
Yes/ No =Ừ (u) or Có (co)/ Không (khong)
Goodbye = Tạm biệt (tam biet)
I don't understand = Tôi không hiểu (toi khong hieu)
Tasty = Ngon lắm (ngon lam)
How much = Bao nhiêu tiền vậy (bao nhieu tien vay)
Expensive = Mắc/ đắt (mac/ dat)
Beautiful = Đẹp quá (dep qua)

XAMK International Business '17, Kouvola.
INSIDER wll be a limitless inspritation for your creativity and satisfaction to express yourself through photographs and words.

Latest posts by Long Nguyen (see all)