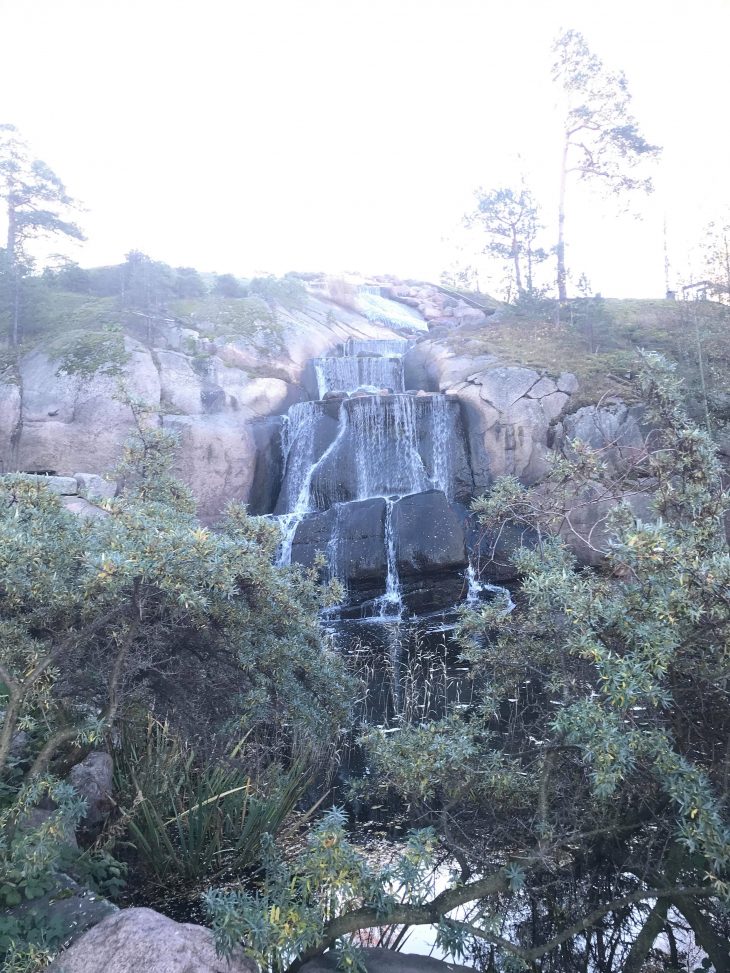 TAKE ME TO BANANA ISLAND IN FINLAND
Hei Kaikii!!!!
Oh yes! We have banana Island* in Finland. It is not even called banana Island, I just named it that way If you don't know. Imagine an island where only 10-20 people live, they have only one shop, a school, a church, some warehouses and so many military things. Strange, isn't it?  My question is how do they survive?  
Let's go on this trip with Yasmine Ohlendorf, an exchange student from Germany. She has been studying here in Kouvola for two months now. And guess what? She is a travel freak!! She wanted to see something new. So, thanks to our Erasmus tutors for organizing this trip to Haapasaari.  
Train tickets from Kouvola to Kotka cost only 4€ with the student card. Pretty cheap right? We got on the train at 8: am sharp in the morning, winter hat on, scarves and jacket. While arriving Kotka, we began to marvel, and we got so much excited and curious about discovering the #bananaisland in Finland.    On getting to Kotka, we walked down to the harbor, and here we are!!! We were all speechless admiring the nice view. There were little restaurants near-by, the smell of their fried fishes attracted us to go into them. But unfortunately, the fishes sold were raw.  Haaapasari Island is very known as a tourist place in Finland. It is a place to be! The inhabited island can be visited at any time of the year. There is a boat service to the island. The voyage from Kotka takes just over an hour. Please check the timetables before planning your trip, as the timetable changes in winter and summer time. You can check that with this website: https://www.finferries.fi/lauttaliikenne/lauttapaikat-ja-aikataulut/kotka-pyhtaa.html. Guess what happened?? We didn't take note of this, as we approach the harbor, we checked the timetables, and then, there was no ferry!!! What!  Jasmine heart skipped a beat. But with this beautiful ,  we decided to visit Kotka. There is a marine museum "The Maritime Museum Vellamo", nice restaurants where you could eat lunch for just 9€ during the hours of 1pm to 3pm.  We then decided to visit the beautiful city of Kotka.  We got to a spot close to the harbor, we found tall granite stones, they were about more than twenty of them. This strategic place is called "Sapokka Water Garden".  This water garden It has all the different type of granite stones in Finland. You can touch them and feel their different textures. These stones were used and recycled in various ways in this water garden. We hereby learned about different rock types in Finland and how they can be used.  Beneath this area, you will find a beautiful waterfall!!! It's a cool place to chill as we were already tired after the long walk. So, to continue with our impromptu trip in Kotka, we decided to visit Katariinan Meripuisto park. It's is just about one hour walk away from the train station. It a very interesting park as it's close to the sea. It's so breathtaking to enjoy real natural park and beautiful landscape of the sea. There is also a meditation Labyrinth and small artificial ponds.
Jasmine conclusion concerning this trip:
It was a nice sunny day. Of course, I was disappointed about the missing trip to the island. But the city is worth to visit once, nevertheless the city is quite small and the train station too. You can also have fun without spending a lot of money, just because of the beautiful environment, especially at the parks and the sea.

Latest posts by Elizabeth Akinlabi (see all)