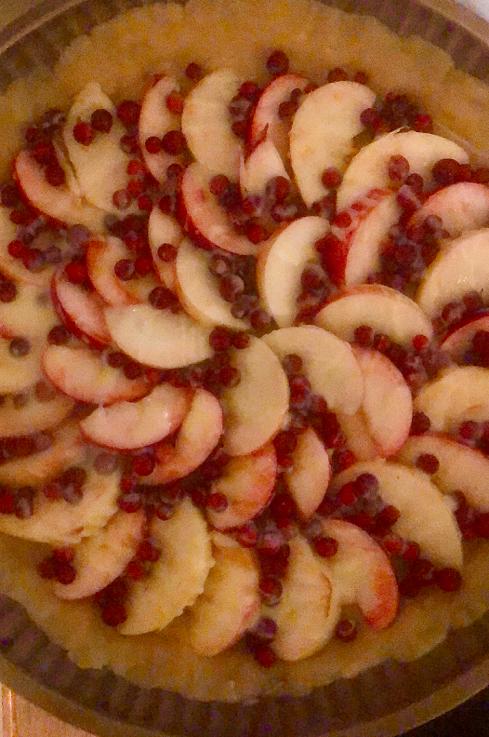 One amazing feature of an apple, except the fact that it has become logo of number one technology company in the world, is that this fruit is easily available in many countries any time of the year.
That is why Apple pie can be served in any kind of occasions and events.
By the way, interesting fact: there are more than 8000 different varieties of apples – it is the largest variety of fruit existing. Therefore, everyone can find an apple according their taste.
Ingredients:
1 bowl of apples
3 tablespoons of flour
1/2 cup of sugar (brown or white)
1 egg
1 tablespoon of lemon juice
1 teaspoon of spices according the taste (cinnamon/ginger/nutmeg) or berries
Directions:
Cut apples and remove the peel.
In one bowl, combine the sugar, flour and spices. Add the egg and stir the dough together with a fork or by hand. If the dough is dry, sprinkle up cold water over the mixture.
In the bigger bowl, toss apples with lemon juice. Add a pinch of sugar as well.
Layer the dough in the baking form and refrigerate it for about 10 mins.
Put the apple filling in the centre. Brush the top edges of the dough with the egg, and sprinkle with spices or berries.
Bake the pie on the average temperature 220°C for 30-45 minutes.
Enjoy😊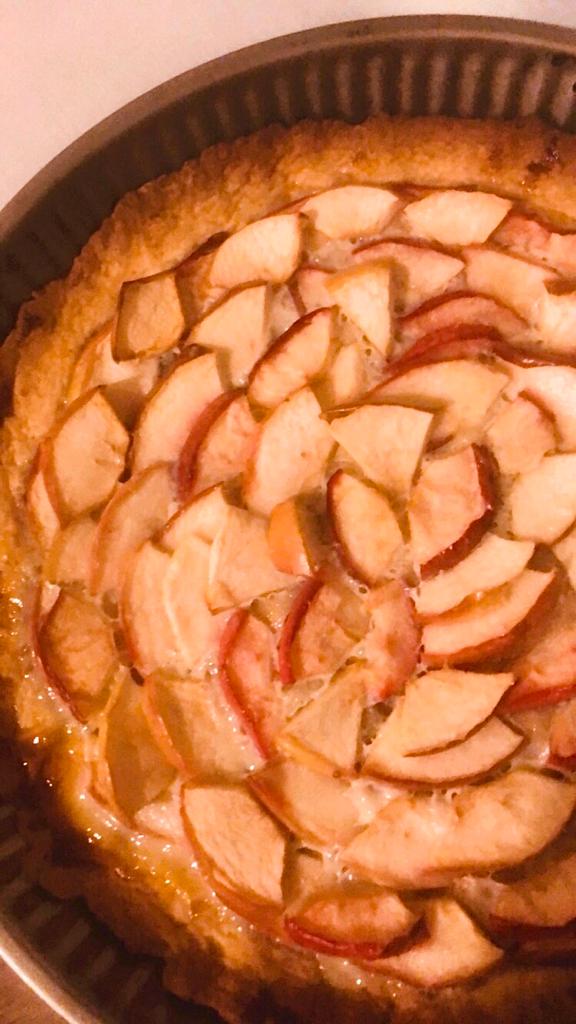 Photos and text by Anna Ryndina

Latest posts by Guest Writer
(see all)