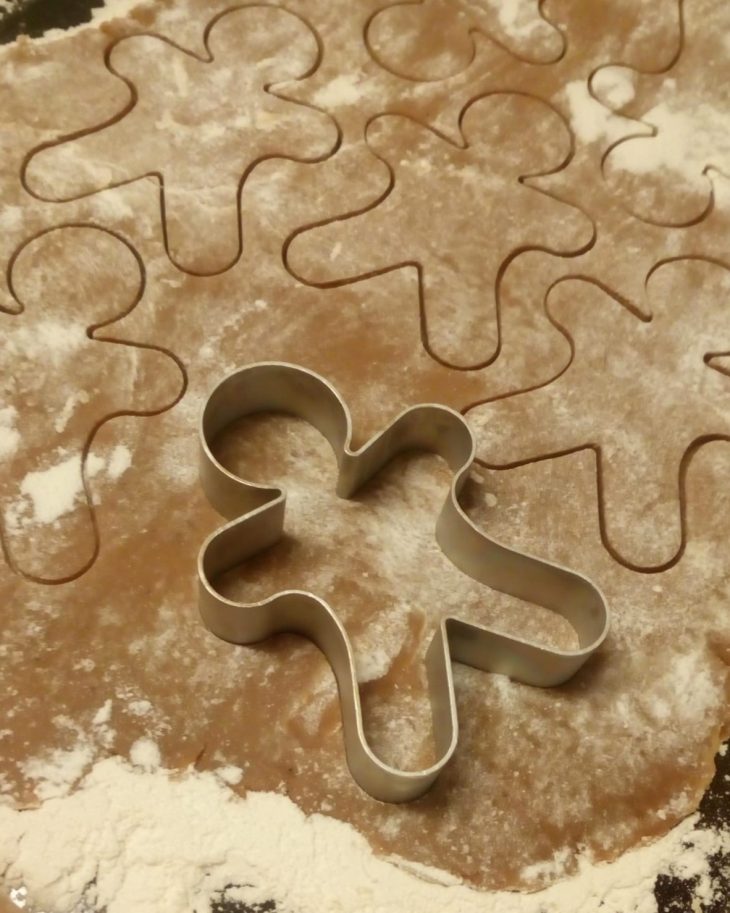 Recipe: Gingerbread Cookies
Christmas is coming! Decorations are everywhere, the snow covered our city and Santa is in Lapland working hard to wrap all the presents on time. It's the perfect time for the most famous Christmas dessert: the gingerbread cookies. This recipe is easy, delicious and will make your house smell like Christmas!
Ingredients: 350 gr flour, ½ teaspoon of backing soda, 2 pinches of salt, 150 gr sugar, 2 teaspoons of ginger powder , 2 teaspoons of cinnamon powder, ½ teaspoon of nutmeg powder, ½ teaspoon of clove powder , 150 gr butter, 1 egg, 150 gr molasses.
EXTRA: 170gr powdered sugar, 1 egg white, 1 spoon of lemon juice, sprinkles.
Equipment: Cookie cutter, rolling pin, oven paper, plastic wrap.
Take all the dry ingredients: flour, baking soda, salt, sugar and all the spices (ginger, cinnamon, nutmeg and clove). Put them all in a bowl and mix them together. Add the cold butter and mash it with the dry ingredients with a fork until it is light and fluffy. Now you can add the egg and the molasses. Mix everything again with a fork. Use your hands to create a nice and smooth ball. Wrap it in plastic wrap and let it chill from 1 to 2 hours in the fridge. Once the dough is chilled, unwrap it and roll it with a rolling pin. Use your cookie cutter to cut your shapes or you can just use a knife and some artistic skills! Put some oven paper on your oven sheet and move your beautiful cookies on it. Cook them in the oven at 180° for around 10 minutes. Your gingerbread cookies are ready to eat!
EXTRA: When your cookies are cold, you can decorate them as desired with an icing and sprinkles. To make the icing you just have to mix powdered sugar, egg white and lemon juice together.
Happy holidays! 😊
Latest posts by Claudia Riva (see all)