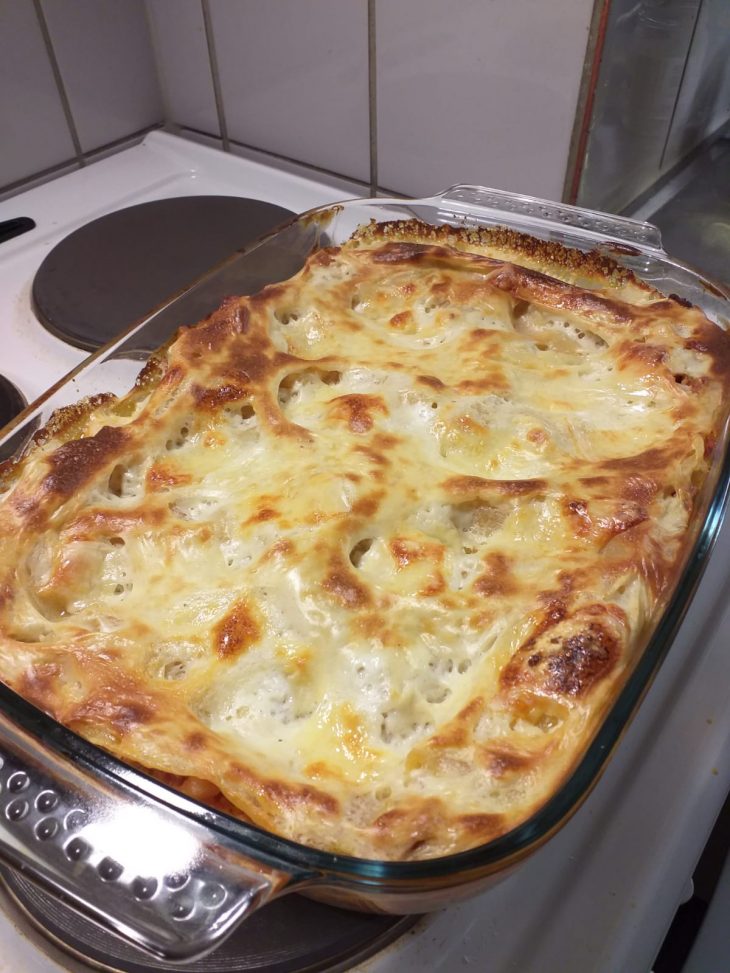 Lasagne is that dish that everybody loves, but that no one wants to cook because too long to prepare. My Italian grandma revealed me the secret of the best lasagne. But since I'm just a student in Finland, I had to adjust her secret recipe to this "lifestyle". So, in case you are bored during the weekend, here is a faster version of delicious lasagne on a student budget! Feel free to make a bigger portion and freeze it. You will not regret it when you'll go home, after a long Monday in university!
Ingredients: 1 pack of dried lasagne sheets, 1 l milk, salt, pepper, 100g flour, 1 big carrot,1 stick of celery, half onion, 700 gr minced meat, 1 can of tomato sauce, oil and grated cheese.
Start by cutting your carrot, onion and celery in small cubes. Put a pan on the stove, add some oil and the vegetables that you just have cut. Let it cook for a couple of minutes. When the vegetables are ready, add the minced meat and a pinch of salt. Wait that the meat looks done, add the tomato sauce, salt and pepper. Now that your ragù is ready, you can start preparing the bechamel (white sauce). Put the flour in a pot. Turn the stove on and add the milk little by little while mixing the ingredients with a whisk. When the sauce is starting to boil, add salt and pepper. Both of the sauces are ready now. Time to start building our tasty lasagne! First of all, preheat the oven at 180°. Take an oven pan and add a little bit of the two sauces. This will help to not get your lasagne stuck in the pan. Cover it with a layer of lasagne sheets. Now add other layers with the two sauces, cheese, lasagne sheets and keep going with this order. Finish the final layer with white sauce and cheese. Put it in the oven for around 30-40 minutes until they are golden-brown and bubbly.
Enjoy!
Latest posts by Claudia Riva (see all)