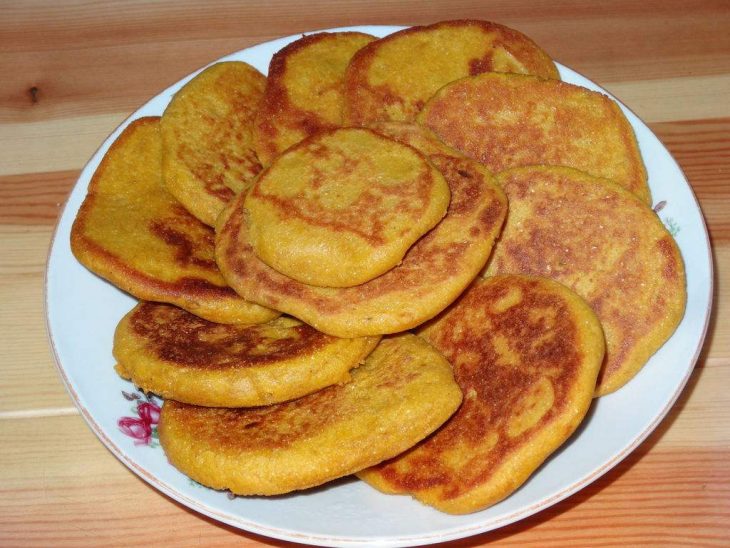 Chinese Pumpkin Pie
Pumpkin pie is a traditional Han Chinese snack. It is sweet, soft inside and crispy outside, loved by all age groups in China.
Ingredients:
-glutinous rice flour (200g or as needed)
-Pumpkin (200g or as needed)
-sugar (120g or as needed)
-Oil as needed
Instruction:
1. Peel the pumpkin and chop it into chunks.
2. Put the chunks into microwave oven for 5-10 minutes or more until they're soft enough.
3. Press and stir the pumpkin until they become mud-like.
4. Mix the flour with pumpkin mud and make them into dough, add water in moderation if necessary. Knead the dough for several minutes until smooth
5. Divide the dough into several portions.
6. Deep-fry until golden brown in both side.