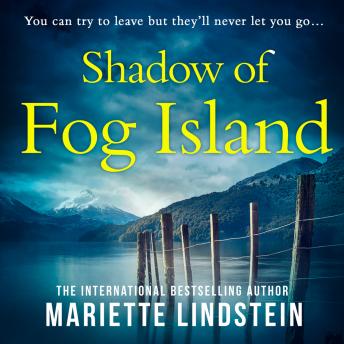 This is a continuation of last issue's book review regarding the Fog Island -trilogy, this time I am reviewing the second book. The book is called Shadow of Fog Island and it was originally released in October of 2020.
Sofia Bauman is free from the movement, physically at least. But what have those years done to her mind? Franz Oswald is in prison but that doesn't seem to stop him. He is famous and charming person with a skill of manipulation.
Is Sofia free from ViaTerra? Is she free from Franz Oswald? Or has she gone mad herself?
Now that I have told you some background and a little bit about beginning of the book, let me tell you my favourite characters. Simon, Sofia and Franz. Simon, a rather older man, is a farmer at ViaTerra and a good friend of Sofia. He is a person with little fear or hurry, a quiet but intelligent person who values the little joys in life. Meanwhile Sofia, the main character, ––is quite brave person who isn't that easy to manipulate. She is a risktaker and has a strong mind that is a reason Franz likes her too. Franz is like the intelligent evil in this story. I must admire his capabilities in manipulation, networking and leadership. He has somehow made himself godlike to the people of ViaTerra. He keeps his people under his command and has created a network to support his power. He has done his PR properly, keeping people interested in him and ViaTerra, thus getting people to join his movement. Lack of empathy and psychotic but intelligent mind makes him to be a good evil character in this book.
I know I didn't rank this book as highly as the first book. As a sequel this didn't impress me like the first one although knowing the characters helped me to get more immersed in the story. In this book you can see love and hatred, innocence and evil. The book depicts the situation where you want to let go of something that doesn't want to let you go away. The frustration, the despair. I would not recommend this book to people nervous of violence, psychological or physical.
I rank this book 3/5.
The third book "Children of Fog Island" hasn't come available in English at the time I wrote this article. I will write a review on the third book when it becomes available.

Latest posts by Guest Writer
(see all)