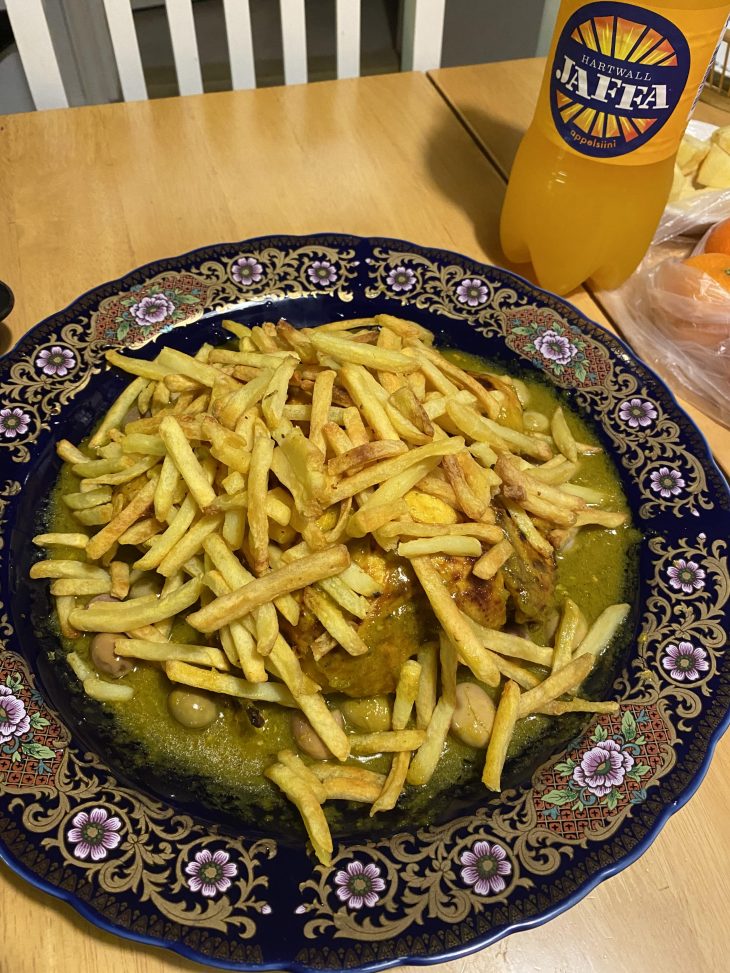 Traditional Moroccan food
This week we had an opportunity to present our food and hopefully, we tried many specialties the Russian cuisine Bangladesh Bulgarian Hungarian and Vietnamese as well. But how about my dishes?
I Had prepared a Moroccan meal called "Daghmira" it's grilled chicken with a special sauce that we as Moroccan we dip the bread on it and we eat it. It's so delicious So now let me start with the main ingredients:
For the sauce
-1 chicken
-2 onions
-1l of water
– 1/2 tsp Cumin
– 1/2 tsp ground Pepper
-1/2 tsp Salt
– 1/2 tsp Paprika
– 1 tsp ground Ginger
– 1/2 tsp Curcuma
– a generous pinch of saffron threads
– 1 tbsp Coriander or parsley
– Garlic
-1/4 cup vegetable oil
We mix all these ingredients together with a blender and then we put them in a casserole dish
At the main time, we clean the chicken using lemon and salt and then we add it as well to the casserole
When the chicken is cooked, we separate it from the sauce and we glaze it with some of the oil from the sauce, and brown it for 20 minutes at 400 F/200 C, turning it a couple of times to brown it evenly. A whole chicken might take up to 30 min.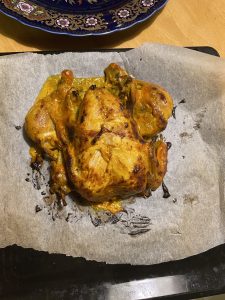 While the chicken is in the oven leave the sauce on the stove until the liquid will mostly be reduced.
Finally, we put the sauce first and then the chicken in the middle of the plates, and if you would add some fries in the top as decoration you can and olives as well!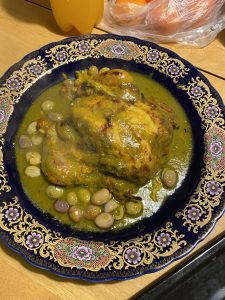 شهية طيبة

Latest posts by Guest Writer
(see all)