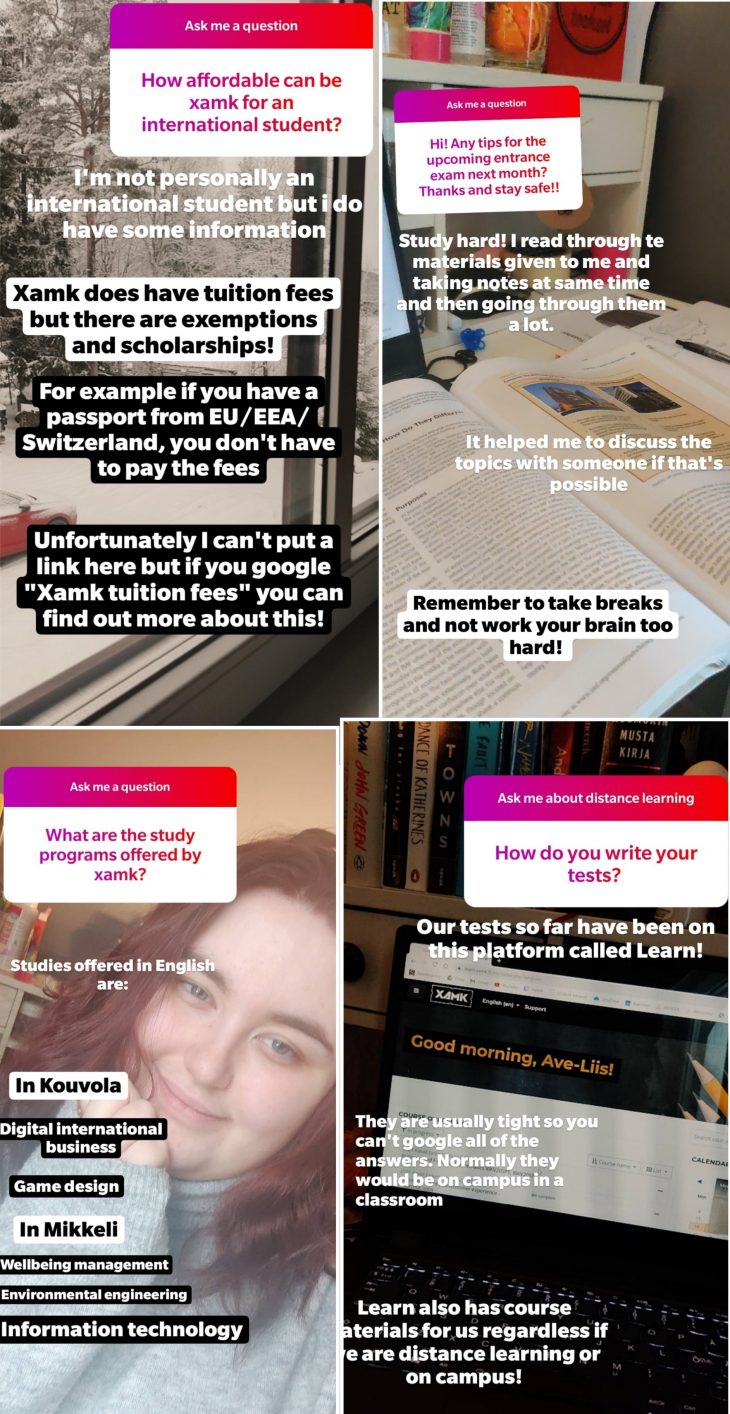 I got this unexpected opportunity to talk about my education program to Xamk.fi Instagram! I wanted to share my experience with you how that process felt and what I got from it.
I was in a meeting with my boss from my practical training and one of the persons handling reservations for the account was present. Unexpectedly I was asked to maybe do some content on there around the time people were applying to study. Hesitantly I did agree on it and forgot about it for a while until January came around. Then some emails back and forth, I got instructions what I can and cannot do and the date witch I should make the content.
I started to get nervous the night before because I was worried of not making good enough content, especially now that we are in distance learning it seemed harder. My topic manly was how my day looks as a student. And I showed that in pictures, but they had to be different and that's when you have to get a little bit creative. The easy way out would to be only take pictures of the computer but that's not fun is it.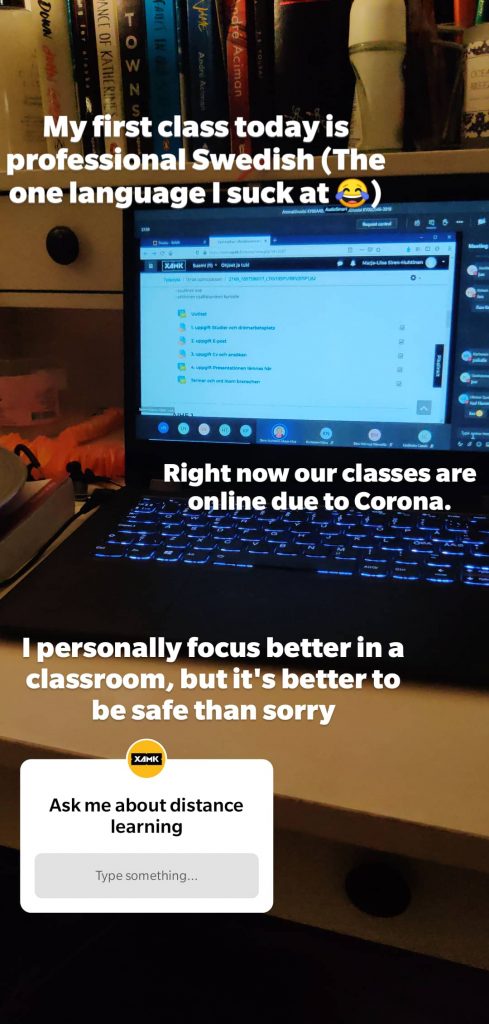 In the end, I got really good questions from people applying and studying for entrance exams and I tried to answer them as best as I could as a student. I even got some private messages asking more about the educations programs and I linked as much information as possible.
It was still weird, and I am shy, but I still got results and people seemed to like them! I would recommend doing something like this if possible it's a fun experience and you can be creative at the same time when working!

Latest posts by Ave-Liis Koobak
(see all)