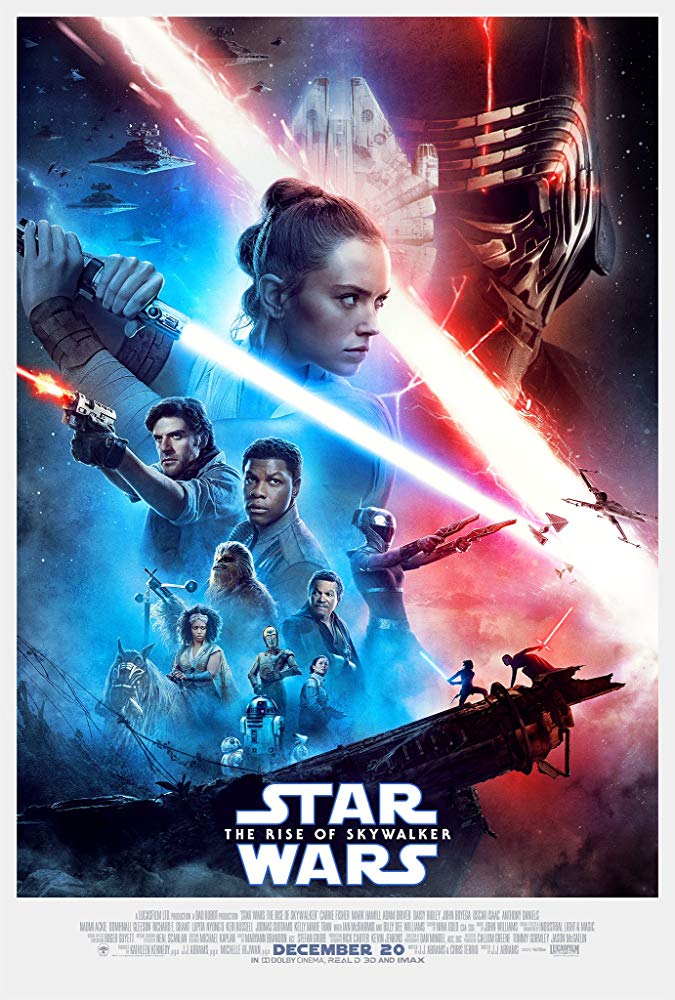 Star Wars: The Rise of Skywalker
The end of the saga…. for good?
It's been almost a month since the fans of the 43-year-old franchise got their last piece of the Skywalker puzzle. And now that this trilogy is finally over, it is safe to say that yet again this movie also proves that how these recent Star Wars movies were just… not needed.
J.J Abrams, known for his directorial work in Lost and Star Trek, directed, produced, as well as was responsible for writing the script for this last movie in the Star Wars sequel trilogy. After the huge success of the first movie The Force Awakens, which he directed as well, he had a lot of expectations in finishing off the series on a high note. Unfortunately, this time it didn't really take off.
Now, it is not easy to predict whether it will be a hit or a miss, let alone MAKE, movies like Star Wars which has a deep emotional place in the heart of its fans, and still Disney decided to make a whole new TRILOGY. Actors like Daisy Ridley (Rey), Adam Driver (Kylo Ren) and Oscar Isaac (Poe Dameron) reprise the main roles as they tried to cover up the mess created by the poor storytelling and unnecessary plot holes.
But it wasn't all bad as no matter how many times there were "uh…what just happened?!" moments, John Williams's music surely did its magic and took the viewers on a nostalgic ride with all the scenes and references to the previous movies. The action and stunts performed in the movie are impressive, but then again, are totally unnecessary for the scenes they are.
To sum it up, this movie, with all its "cliché-Disney" moments still wasn't able to match the high standards of its predecessors and is recommended for those who are there just for the sake of the story. Let's just hope that Disney sticks to its more interesting projects such as The Mandalorian and there are no more let downs like this "Rise…"

Latest posts by Prakhar Sharma (see all)