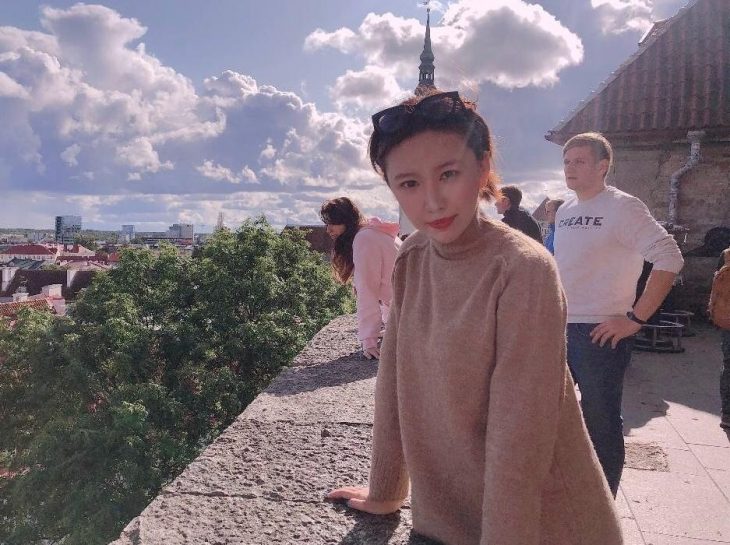 Hi, I am Yifei. I am 20 years old. I study International Business in XAMK. I am from China. I have been born in a small city which is located in northeast China, its name is Panjin in Liaoning province. I grew up there until I went to university. I think it's really nice for me to grow up in Panjin. I adapt to a small city's life, I can meet my friends everywhere, such as shopping plaza or restaurants. Everyone almost knows their peers and our parents are also classmates when they were young. I feel it's very comfortable for living.

 We live near airport, it's very convenient for us to go everywhere all around the world. When we are free, we usually go to Beijing, the capital of China, which is a very big city. Maybe you know, there are many people in Asia, especially in China. We also can feel the busy pace in Beijing.
When I was young, I have many interest classes, such as electronic organ and dance. But unfortunately, I didn't stick to them. At weekends, for people our age, we like to go to the cinema, hang out in the shopping mall or have some snacks.

The reason that I chose XAMK is that I knew Finland is a highly-developed country in the world. And there are many beautiful natural sights. Thus, I choose to study here. I think studying in Finland is much more different from China. In Finland, teachers always ask us to do teamwork or study in a group. I think it can improve many abilities. And we don't have many exams, the tasks are always easy. But in China, we usually have so many exams. We all study under enormous pressure for many years. Some foreigners always say Chinese students are exam-machines, they just know how to get high grades but don't know how to operate it. I think it's the biggest disadvantage, but we don't have any solutions. Because there are so many people in China, we just can use this way to distinguish the differences.

  I want to study for a master's degree when I graduate. But I haven't decided if I study business further. I also like International Communication. Maybe I will study International Communication for master. And I want to study and work abroad in the future, my dream job is working in the Ministry of Foreign Affairs.


Latest posts by Arian Ukaj
(see all)