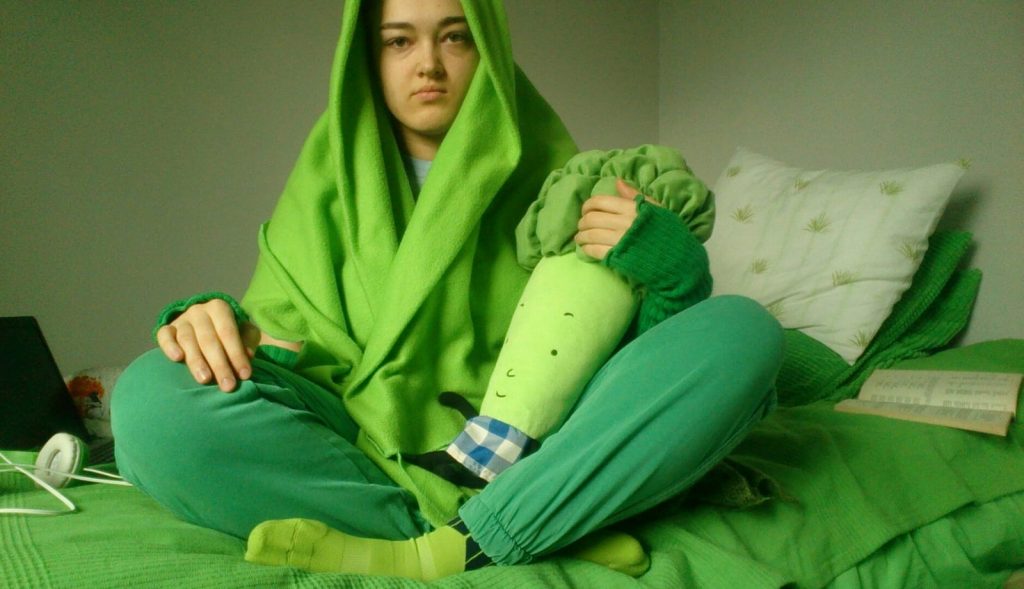 Hello! I'm Zuzanna Wolek. I study game design at XAMK and green is my favorite color. 😊
I was born in Poland in 1999 in the city of Krakow. I grew up like in the border of the city. I didn't go out much, I liked staying at home and drawing. Painting and Drawing it's what I've been doing for my entire life. I speak Polish and English. Currently, I'm learning Finnish and  German language. I'd like to learn Russian in the future too.
In-home I finished IBDP, so I wanted to use that to study abroad. Last year I came to Finland To study game design. I like the forest a lot and Finland is known for the amazing forest. Kouvola it's cozy with good nature. While growing up I wanted to be a paleontologist(studying fossils like dinosaurs). I really liked it but outside of the USA, it's not taken seriously.
Game design is challenging cause we create characters from our imagination, we do concept art for it basically painting the character, we do 3d models, we write a storyline for the game. Gamer programmers put everything together. I like the education here, some parts I was familiar with, like drawing and painting but we learn things like I never heard before. I think the teachers do a great job cause at the same time I don't feel lost. People say that in Finland it is the best education and I think they are right. Teachers are very helping with everything.
Next year we will have practical training and I am waiting for that. I believe I can find myself in a good place. If I get a job here, I would be happy and if I would get a job in Poland I would be happy with it too. 🙂
My dream job would be to find a job from the house that I could be anywhere and still get earnings. My dad is a soul proprietorship businessman and often he works from home, I'd like to be like my father.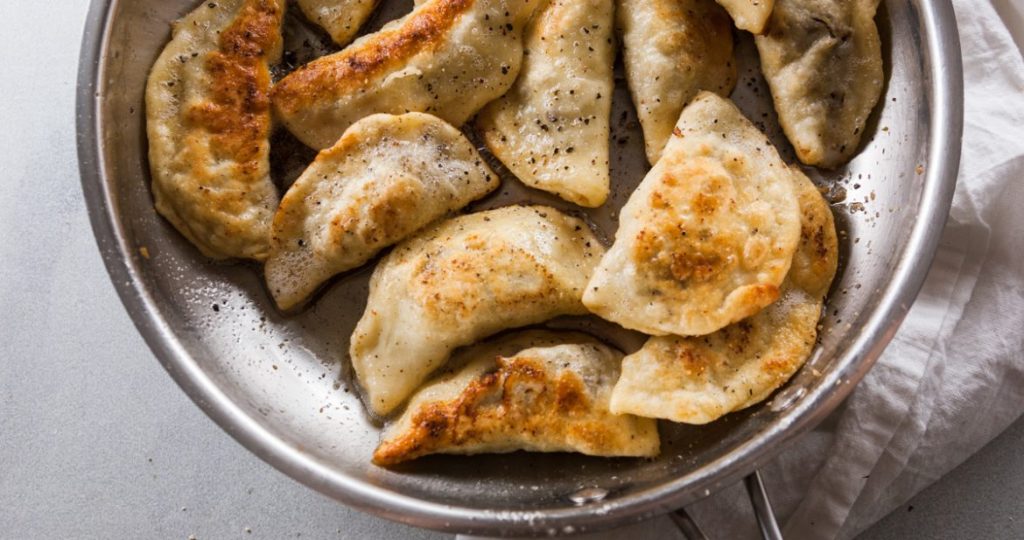 During the autumn break, I went to Poland. I have a big family so everyone wanted to see me and we were having fun. Dumplings (pierogi) are a big thing in Poland. With my mother, we made 6 different types of dumplings for a party. If you guys are passing by, try pierogi!

Latest posts by Arian Ukaj
(see all)