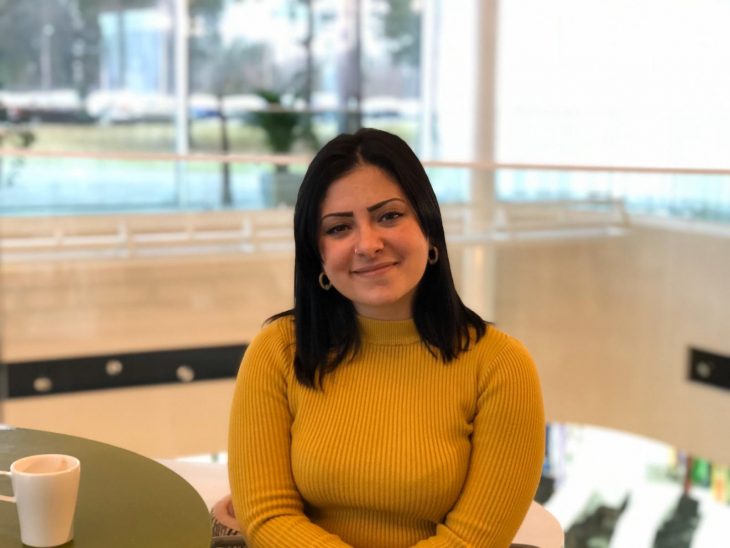 Meet Chiara, exchange student from Italy!
Hi! My name is Chiara and I come from Italy. I live in Sardinia, a beautiful island in the Mediterranean sea. It's a little paradise in the summer: there are beautiful beaches, the sun is always so warm and you can relax with your friends!
In Italy, I study Business and Management in the University of Cagliari. I decided to study business because I'm really interested in understanding how is working the business model in which we are living. I specialized in Marketing because it's something in between business and psychology. I find very interesting to understand the psychological aspects behind a customer behaviour.
I chose Finland for my Erasmus because I wanted to experience something new and completely different from my home country (I saw the snow for the first time here!). I chose XAMK because it's an university of applied science and it's very different from universities in Italy: in Italy lessons are always theorical, but here we have also many practical projects that help me to understand better what I am studying.
For the moment, I'm very happy about my experience in Xamk because I had the possibility to meet many new people, experience the best school system in the world and travel a lot! During these months I visited many finnish cities, Estonia, Sweden, Poland, Netherlands and in December I will finally go to Lapland! I really like how finnish people are open minded and I really love the nature here. I also like how university in Finland is giving me free time for the activities that I most like: learn new languages, photography, travel, walking in the nature and going to museums. I'm very passionate about art and I think that roman and renaissance art are very fascinating. But now that days are becoming shorter, darker and colder it's time to spend more time home with my friends, having deep conversations while sipping warm coffee and watching tv-series.
After my Erasmus I still have one year of University in Sardinia before graduation. And then I'm planning to continue studying for my master degree, probably something related to digital marketing and social media. But I still don't know where, in Italy, somewhere in Europe or who knows, maybe in Finland!
Latest posts by Claudia Riva
(see all)