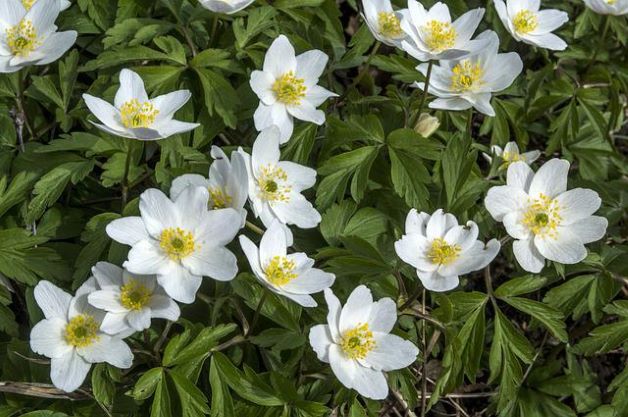 Studie plans for the summer
Spring is well underway and studies for this semester are starting to come to an end. Some Xamk students will graduate and the rest of us will continue our studies next autumn. For us that are continuing, there is a long summer break in between. Some students may be so lucky that they can spend almost the whole summer on holiday, while others will work and return directly to their studies without a holiday break. Personally, I fall somewhere between these extremes, as I'm sure most people do.
As an entrepreneur, I've never had a proper holiday, but this year I can take a couple of weeks off in a row. I haven't made any big plans for this time, the idea is just to relax and not think about school or work at all. There are a lot of great places in Finland that I've never been to before and I'd like to visit them during the summer weekends and then maybe during my holiday. For the time being, I don't want any stress or a specific plan.
What can you study in the summer?
A large proportion of students work during the summer to cover the cost of living for the academic year. For many, summer studies are a way to finance their living costs during the summer months, as they can apply for summer support from KELA.
My advice is that you should always ask for a separate document for all your dealings with KELA, as I myself have been advised incorrectly on three occasions about these summer months. I tried to find out well in advance which months I could apply for and how much I could earn in those months. To be absolutely sure that I was doing the right thing, I checked the instructions from KELA twice and each official told me the same instructions. I did what I was told and still, the result was that I had to pay back the benefits a year or two after. Since then, I have only dealt with the department by email, leaving a trail of everything.
But anyway, back to the actual topic. Traditional summer studies are independent study courses, which are advertised on the institutions' own websites. Summer studies can also be self-paced online courses, where lectures are "attended" online as recordings.
Other reasons to study in the summer
For many, summer studies may seem like a completely repulsive idea, but for others they are a sensible solution for their current situation and their future. For example, if you want to speed up your studies and graduate earlier than you originally planned, summer courses will more than help you do this.
Especially if you are already in the working life and used to multi-task with your studies and work, taking a course or two over the summer is not a big deal or a change in your everyday life. So, get those much needed credits and make your life easier for the autumn and next spring.
Campusonline is every student's friend
I find what CampusOnline has to offer quite interesting. I am particularly interested in the courses on cybersecurity, cloud computing and various publishing platforms and tools, as they all support my current skills and profession in an excellent way.
You can check out what CampusOnline has to offer here. I highly recommend you do so, as there really is a huge range of courses on offer and some of them have a really long completion time. So if you want, you can start working on your assignments now in early summer and finish the course closer to autumn. Unfortunately, for English speakers studying their higher degree there's really not that much of non-stop courses, but some at least.
Whatever you do this upcoming summer, remember to enjoy every bit of it. As you may know, Finnish summers are beautiful but sadly short, so always make the most of the summer months!
Image for this article is from Pixabay, (Pirkko Valtonen)
Latest posts by Suvi Karell
(see all)