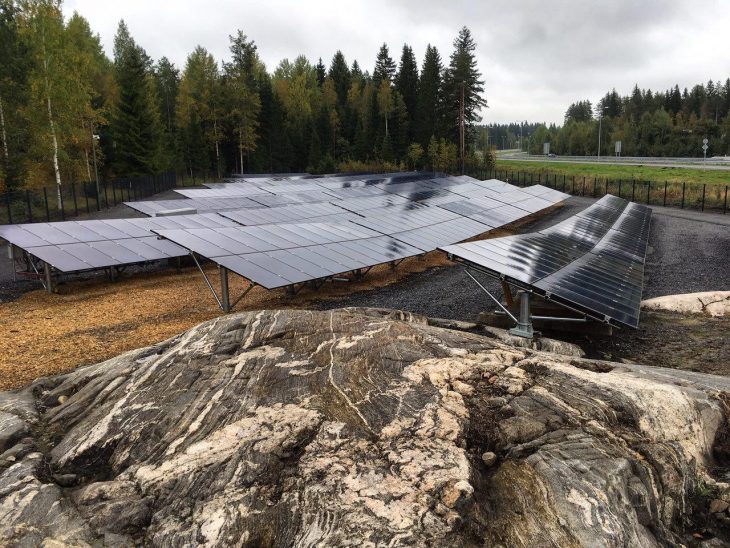 Have you ever wondered if Finland is a suitable location for solar panels? No more doubts – it is!
Students of XAMK implemented the project in cooperation with local company, Etelä-Savon Energia – one of the many companies in Finland interested in the development and increase of solar energy generation and the preservation of the environment.
In the beginning of 2017 the company constructed a solar power plant in the southern part of Mikkeli named "Sun Mikkeli". The Sun Mikkeli solar power plant combines the typical desire of ESE to do things outside of the box while conserving nature. The profit of the Sun Mikkeli plant will be directed for 20 years for the good of the children, war veterans and the endangered ringed seals in the Lake Saimaa.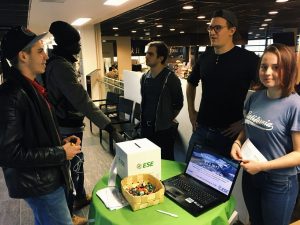 Overall, now they have 1132 solar panels set up next to the 5th highway to:
– investigate and prove solar opportunities in this region of Finland
– help people to see that solutions which seemed to be inefficient, already are able to take a lead
– provide 20 household with clear energy and money got from it put to the charity
– get 270 000 kWh of energy annually
The panels themselves are efficient for 16% (while global maximum solar panel efficiency is of 21%) and have a payback period of 15 years (while they can work for 35+ years).
So, is not it good reason enough to switch to environmental engineering program?

Latest posts by Daria Chekalskaia (see all)