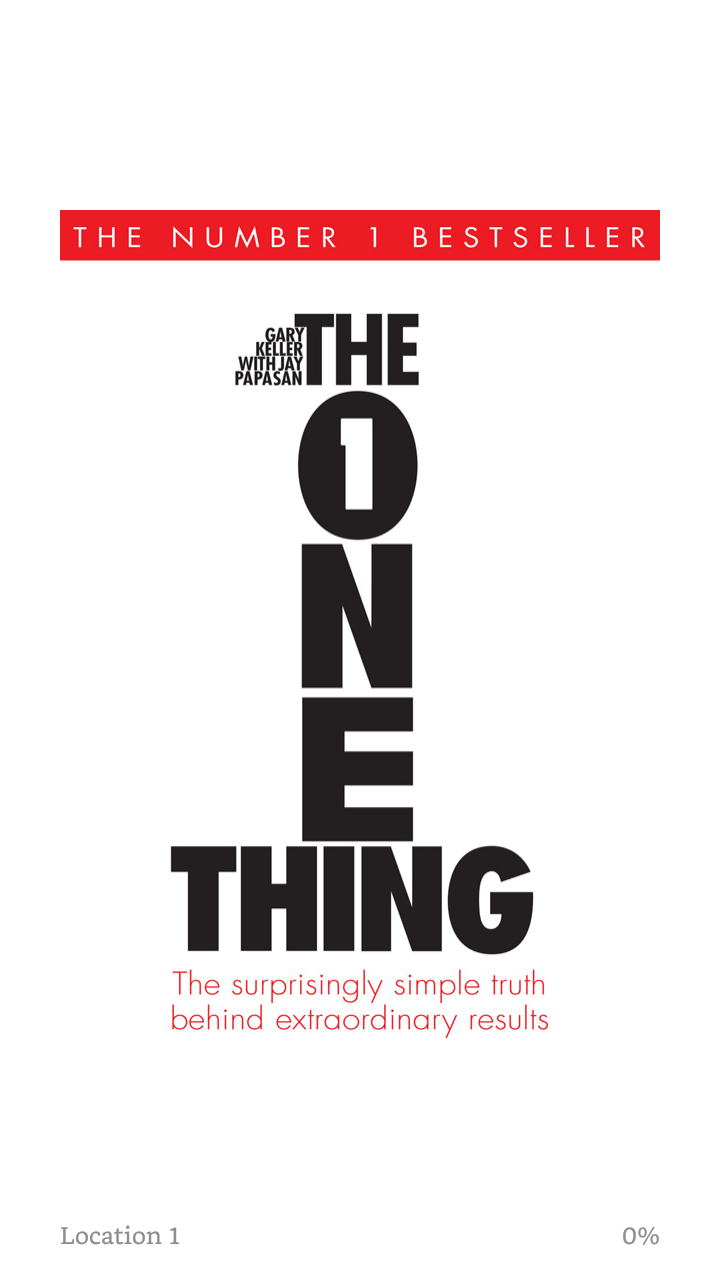 "Productivity isn't about being a workhorse, keeping busy or burning the midnight oil. It's more about priorities, planning, and fiercely protecting your time." –  Margarita Tartakovsky – The One Thing 
The One Thing is New York's number one bestseller. The book was published in 2013. Its was authored by Gary killer and Jay papasan. The genre of the of the book is a non-fiction. The book has a great theory, examples and practical exercises that we could try. Also, if you've ever felt like you have too much to do and can't get anything done, then this book will help you to focus on those big ideas into manageable bites. it's simple to follow and read.
So, the book is divided in to three category the lies, the truth and extraordinary results. The first category the lies he covers multitasking, discipline and habits, willpower and that is has a limited power life, balancing life and how you should take things slowly. One step at a time!
In the second part he covers focusing and great answer meaning by asking yourself quality questions. Lastly the third part is priority, productivity, commitment and your one thing.  The key Insight example of the book is, that it takes 66 days to create a habit, that multitasking is a lie and rather we should focus one thing at time to get a better result. Also, resting is as important as working, planning, respecting your work, learning to say 'No' and finally being like a surgeon and avoiding distraction.
Personally, I love this book and actually its one of my favourite books so far. The concept of the book is to resonate and illustrate how to tackle big goals, habits and ideas. Also, the one thing is good for anyone who's looking for simple book to read and straight advice.
Hope you like it. Let us know what you think!

Latest posts by Guest Writer
(see all)