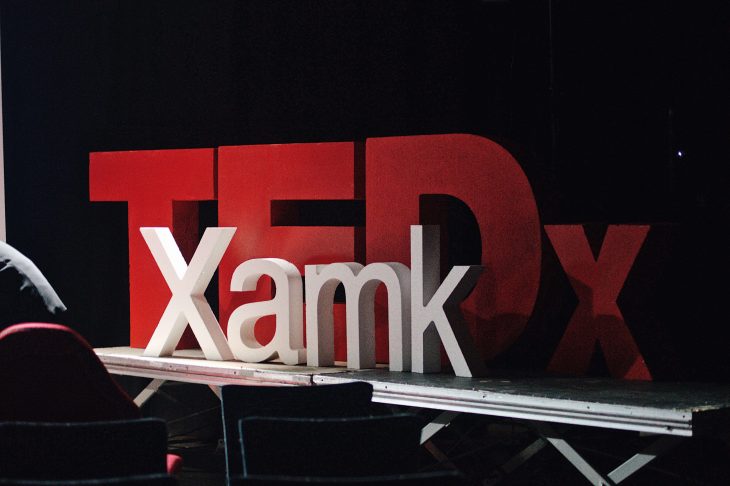 TEDxXamk 2019 Event: THE FUTURE IS TODAY!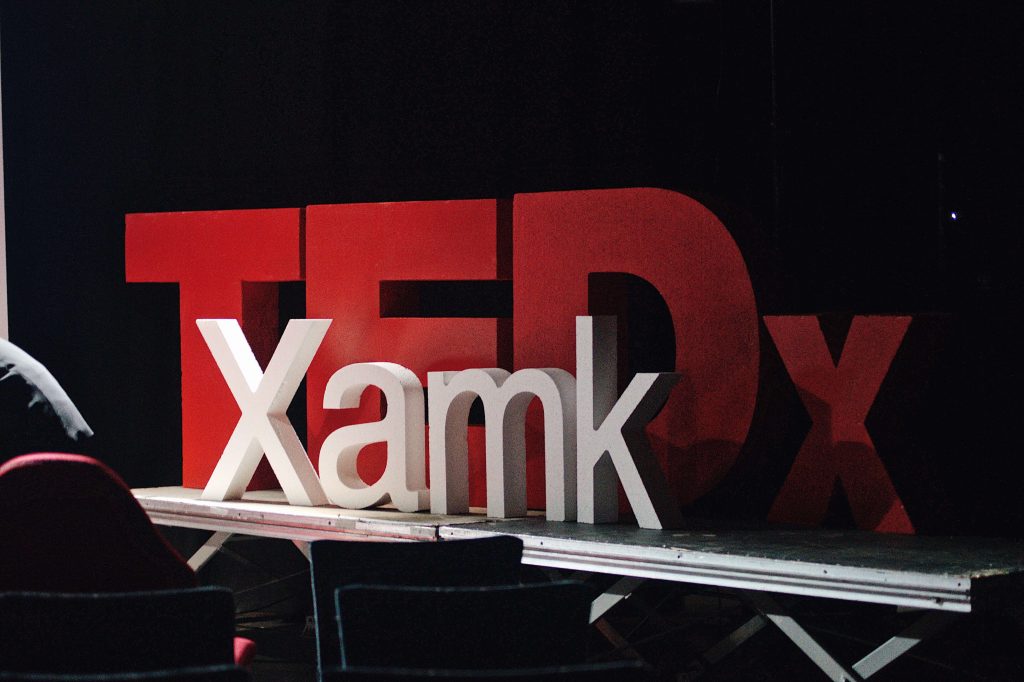 Last Wednesday, students of the International Business programme had successfully organized the first independent TEDx event with the theme "The future is today" in XAMK Kouvola Campus. TEDxXamk took place at Meduusa Studio and attracted more than 70 participants and 4 speakers from different expertises. 
TEDxXamk has brought global topics and spread great ideas to reach sustainable development in the future. Participants had paid attention and interacted enthusiastically during the event. There was also a small break, which treated people well with coffee, tea, snacks, fruits, etc and especially chances to communicate directly with speakers. 
TEDxXamk was not only a place for connecting and sharing but also nurturing good ideas to bring value to the community. A student who joined the event also shared: "TEDxXamk appealed to the young, with globally concerned interest and knowledge, will find answers and solutions to a better future life." And in case you missed it, check the highlights of speaker's sharing in TEDxXamk 2019 below:
Mari Pantsar, Director, carbon-neutral circular economy at Sitrafund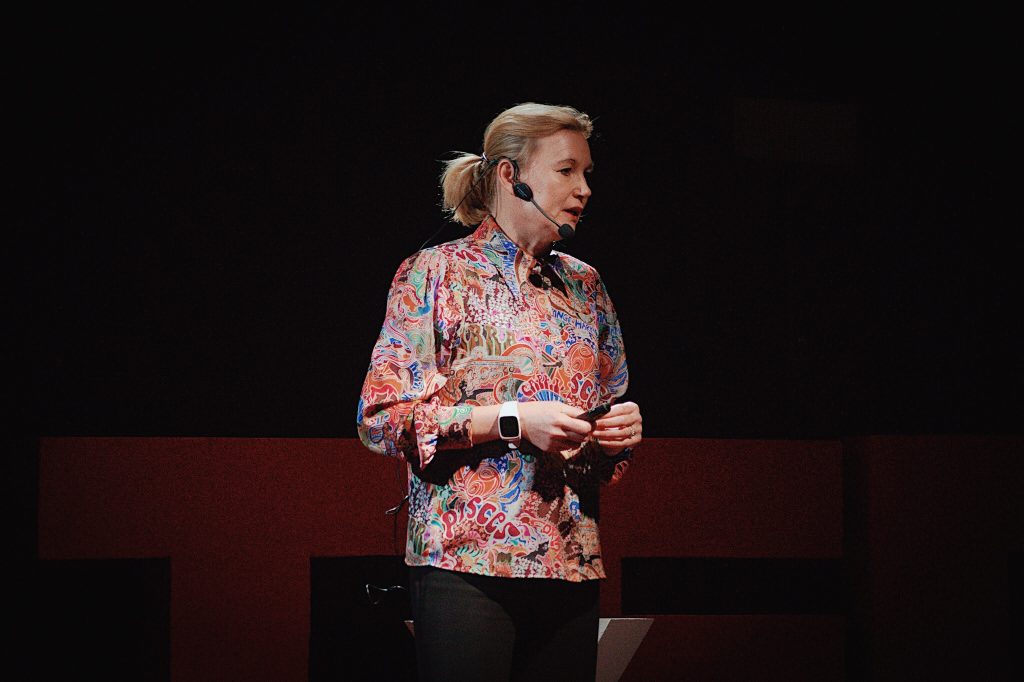 Mari believed that Circular Economy is not only a solution for global sustainabilities but it's actually much more – new important sources of opportunities, growths, and competitiveness. Mari clarified that the Circular Economy model is able to help companies both gain value and maximize the well-being of using natural resources. She also did mention that Finland is a pioneer country in the Circular Economy and showing its activities to influence this economy model as solution to the world. 
Quote of the talk: "Who knows when waste disappeared from the world?" 
Ville Virta, lead developer at SATO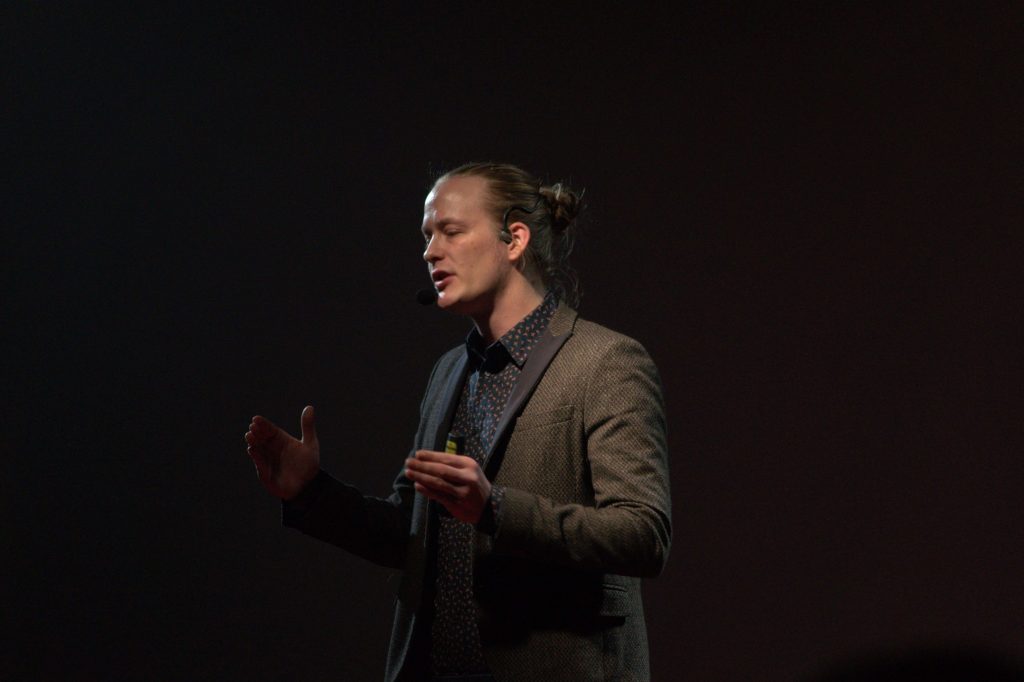 With his positive energy, Villa inspired all guests who attended the event with the idea of "risk-managing" – Moving fast and breaking things. Ville brought a different perspective on failures by telling real stories and examples. Besides mentioning the Triangulation of Business, the scale of fail, he proved that being not afraid of failures is important for both startups and personal growth. Individuals, who are the future, always move fast and learn from their mistakes.
Quote of the talk: "It's very important to forgive yourself for any possible failures, even before they happen. You will never perfect anything, you will just feel that it's good enough." 
Heta Heiskanen, Secretary-General in the Finnish Climate Change Panel, Ministry of the Environment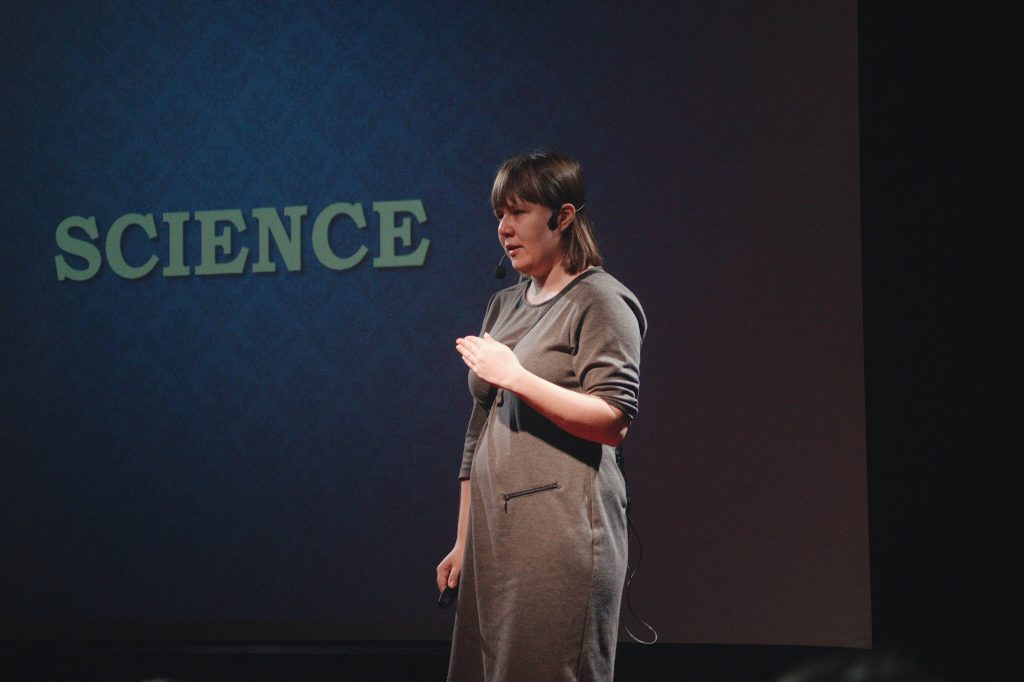 Climate change is an alarming situation that seriously affects the ecosystem. Wishing to inspire the world future generation of leaders, Heta spread to everyone 4 different angles that can influence and solve the Climate change crisis: Sciences, Cooperation, Culture, and Laws. Nevertheless, every single solution is not enough. Heta convinced that together we all can make the change in our limit time. Her sharing has actually motivated each person to embrace their own ideas, change their actions and bring value to the global community. 
Quote of the talk: "I am welcoming you all on board to take action."
Antti Merilehto, Author and CEO of AI Strategy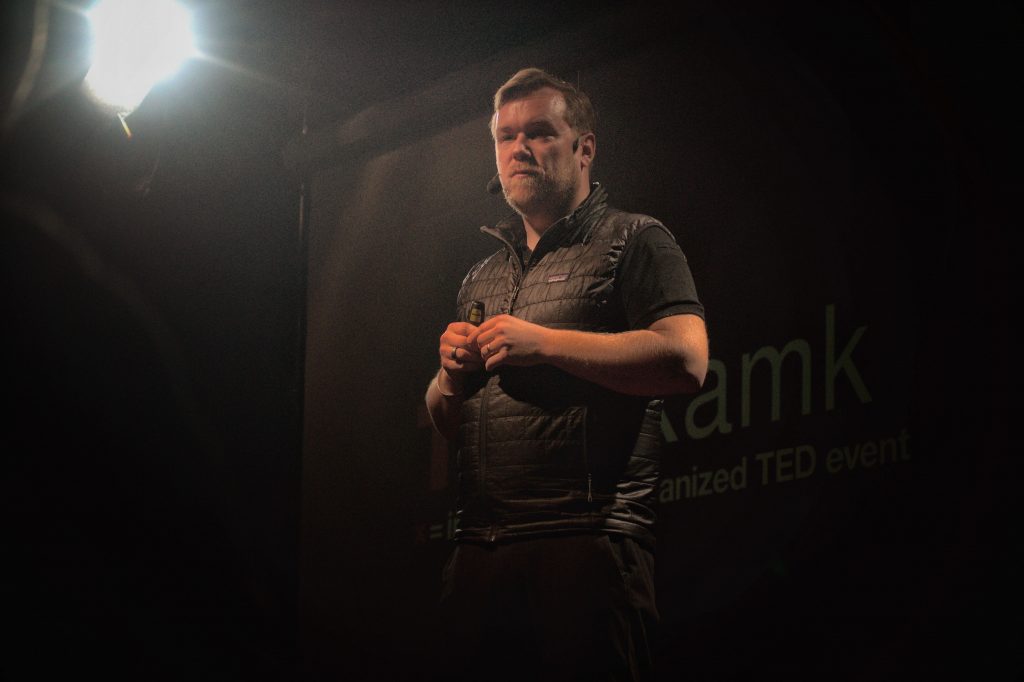 The TEDxXamk event also attracted attendants by the sharing of Mr. Antti, an author and CEO of AI Strategy Company, on the impacts of Artificial Intelligence (AI). Speaking in a logic, inspiring and attractive way, Antti emphasized that we have to understand how machines work now and then. By showing detailed examples and new perspectives, Antti agreed with the opinion that entrepreneurs should find ways to bring and utilize technology, AI and machine learning into its field to understand customers and behaviors better.  
Quote of the talk: "Machine are with us." 
After the event, speaker Antti had spent his priceless time to share his thought about the event with me. Just a few minutes but I did actually admire his energy, humor, enthusiasm, and knowledge. Antti absolutely enjoyed TEDxXamk and he highly appreciated the event organization from IB Students. From preparation, marketing to the stage, etc, all those things are well-arranged together. He was also impressed by the important themes shared by other speakers. Before leaving, Antti hoped that his sharing could awake students to think further and seriously take action. "Dear readers, you have to understand how Artificial Intelligence is shaping what you're graduating for and impacting what you are doing. We are all good at being humans, but at the same time, machines are with us. I really want you all now to figure out how machine learning is advanced and how AI would help you in the future."  – said Antti Merilehto.
TEDxXamk 2019 has come to an end but we believe that the event would be an unforgettable memory for both participants and the organizers. Time flies but the message from TEDxXamk will remain till the cows come home: The power of intergenerational and international connection will help spread ideas and initiatives in building a better life. The future depends on what we do in present!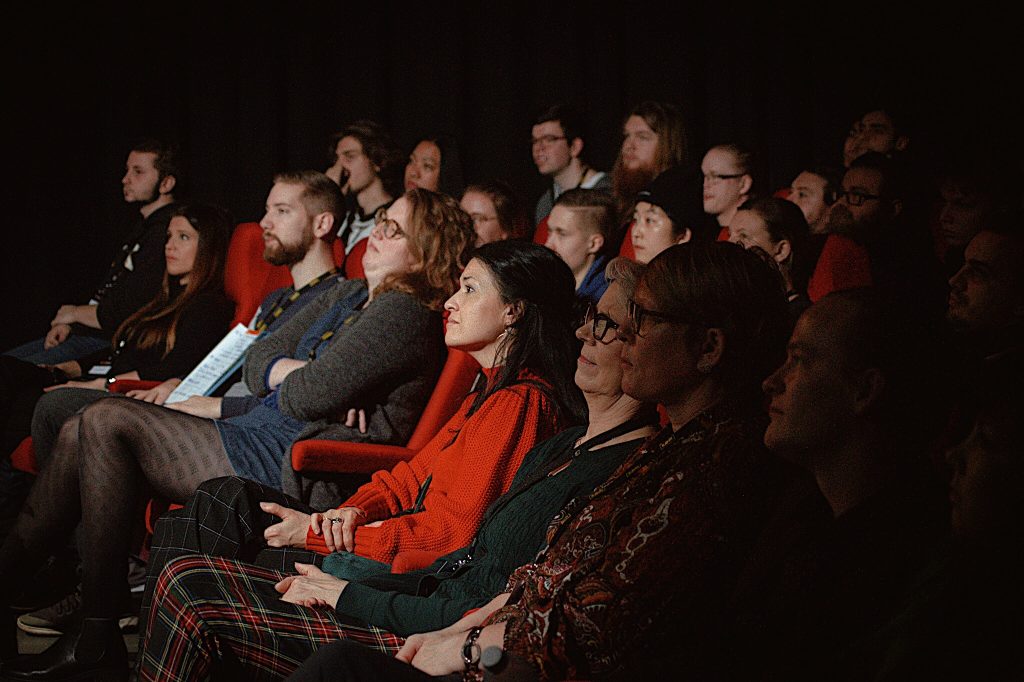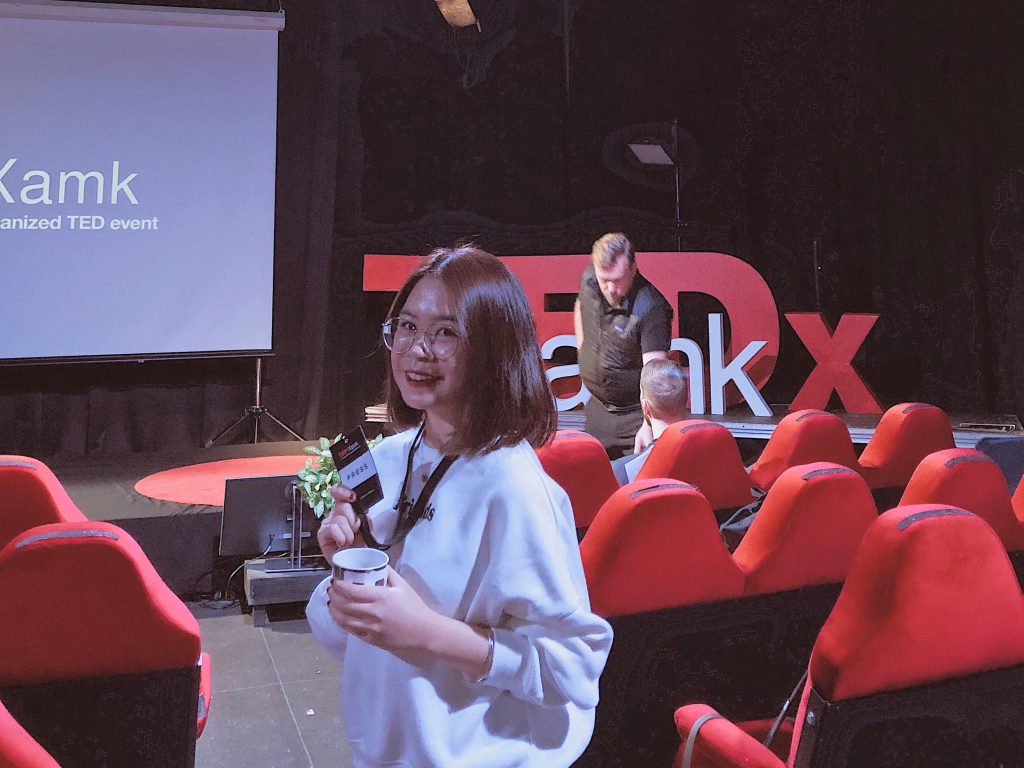 Photos by Huong Mai (Tra)
Written by Quynh Anh Vu (Daisy)

Latest posts by Quynh Anh Vu (Daisy)
(see all)