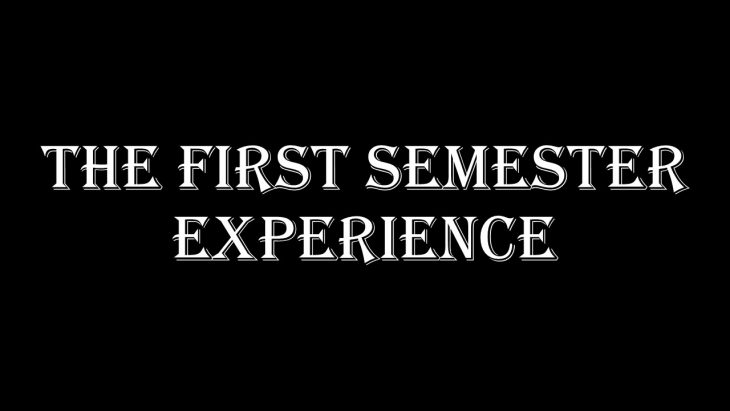 The First Semester Experience
The first semester is close to its end, and I, as a student from the first year of studying would like to share with others how was it and which helpful things I found out during this period.
Studying and personal time
It was not easy to get used to new type of studying and curriculum, which is totally different as was in my home country. 3-4, sometimes 2 days of having offline lessons made me think, that I am doing something wrong, because why I am not at university everyday from 8 to 16 o'clock? But, closer to the end, I realised that university is not about teaching, it is about studying. Due to this quite small amount of lessons, you have plenty of time, when you can grow and develop by yourself. I've started using my free time to study languages more, I took a place in a project about attracting Russian clients to Kymenlaakso region and, finally, I've started reading. The whole message of this paragraph is that you don't become upset if something goes as you expected, use new conditions as an opportunity to have even more benefits for yourself.
Food

If you want to save some money, buying at the same time good food it is a good idea to go shopping in the evening. In Finland, all groceries have their "best before" date, which means that this product is fresh until this date, however, you can eat it after too. So, going one hour before a shop closes, you can find a sale up to 70%. Another, obvious, but not for everyone thing is lunch at university's restaurant. Most of my mates, don't go to have a launch for 2.7 euro, when we don't have any lessons. The food is always good and it is much more convenient just take it, instead of cooking by yourself and I promise you, you can't eat chipper for the same amount anywhere.
Trains
In Finland, you will use train in 100 situation out of 100 times, and tickets can be cheap, if you know the system of increasing costs. The cheapest time is 2 weeks before departure, for example, to Lappeenranta it costs 3.8 euro, 10 days before already costs about 9 euro, less than a week – 11 euro. So, it is good to plan your trip in advance.

Latest posts by Guest Writer
(see all)