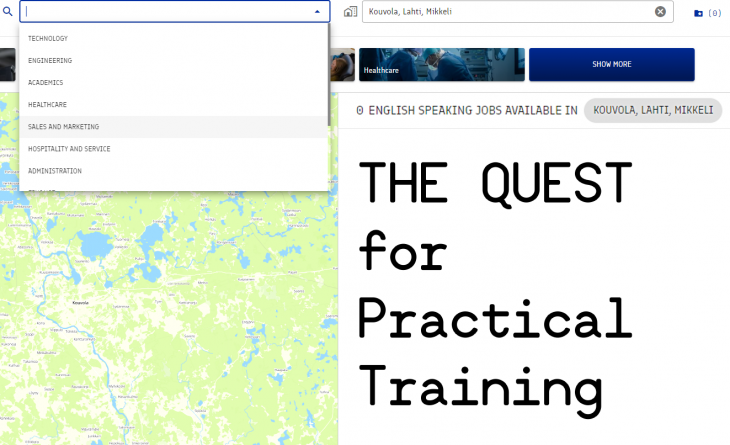 The quest for practical training – A new chapter
Volume 25, Issue 14, 27 January 2023
Before I started studying for my bachelor's degree, I would have never expected that looking for some place to accept my unpaid labour would be one of the most challenging parts of the process, but I'm running ahead of myself.
When you begin your first serious education, a new chapter in your life forms, and it is easy to feel overwhelmed, especially if you just happen to do it in a country that is not your own. During my first year, I was presented with the requirements for finishing the study program: pass the necessary courses, write a thesis and complete practical training.
First steps
As a responsible student, I chose to prioritise the immediate tasks and focus on my courses first. I never forgot about practical training, but the concept was unfamiliar to the 17-year-old me, and the deadline seemed rather forgiving.
During the summer after the first course, I started looking into it. What I found made me feel better, as I saw that almost every company I was interested in was apparently looking for talented students to work and train with them. This drove me into a false state of comfort, as I've decided to focus on finding practical training during next summer, assuming it wouldn't be too difficult.
I passed my courses with flying colours, made new friends and successfully lived through a global pandemic, but as the next summer came, I was once again facing the problem of practical training. But I was ready. I've made my CV, written my motivational letters, knew what I wanted and what I was capable of. And then it all started to fall apart.
The unexpected fall
Suddenly, it turned out that I couldn't afford to travel to a different city 5 times a week, and there weren't that many local companies looking for talented students. The ones that were, however, were not as enthusiastic about it as I thought they would be. "Surely any company would want a free addition to the workforce" I thought to myself, but it turned out that many companies viewed trainees as a liability rather than a benefit.
The process continued for months as I sent one letter after another, made cold calls, went to half-empty offices and spoke to people that seemed polite but unwelcoming. I was baffled by the fact that nobody wanted me, a promising young specialist, even for free.
Bittersweet end
Summer made change to spring, then winter, and as I was at my lowest, through a stroke of luck and unending effort, I was able to finally find someone willing to listen and help. "Ah, so a happy ending?" you might think to yourself, but when the whole process was over, I cannot say I felt very happy.
As I'm writing this, I understand that my story is not unique, nor is it particularly unexpected. Sure, I was carefree and irresponsible, but could the process of looking for practical training be different? Maybe, it is not just young students like me that should be responsible?
Valentin Vlasov
Digital International Business Student
Xamk Kouvola Campus

Latest posts by Guest Writer
(see all)