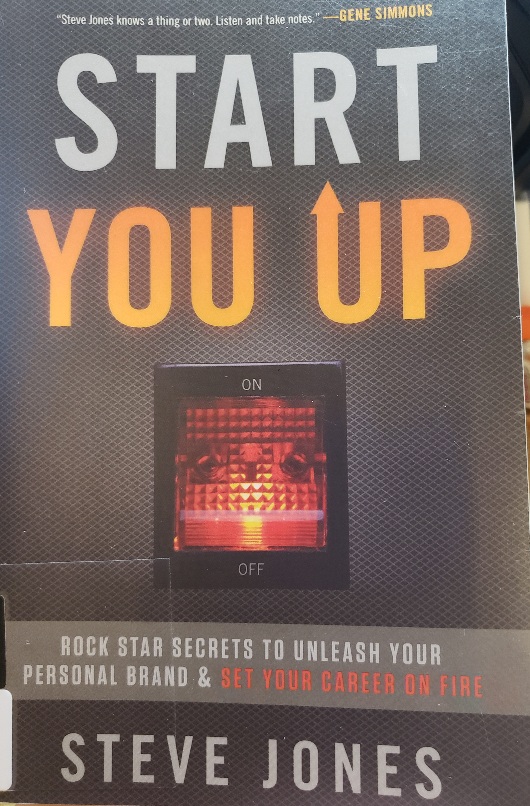 Book review "Start you up"
Vol 25, Issue 14, 27 January 2023
You are bewildered at asserting your self-worth. You are looking for effective ways for people around you to understand your abilities, understand your interests, and understand your deep subtleties. You want to assert your brand to open up job opportunities, as well as opportunities for advancement in work. You should read "Start you up" by Steve Jones.
The book teaches readers how to shape their brand. The language is close, with a hint of humor. The author refers to rock stars in terms of life, and lifestyle. From there, gentle, close, honest lessons are learned. If you are a music lover, especially Rock music, this is a book that you cannot ignore. The book consists of 5 parts. Chapter 1 "Positioning" teaches you to discover yourself with a story of your own. When you read the stories of rock stars in the process of building your image, you can build your personal image according to those techniques. Chapter 2 "Presentation" helps you better see the right frameworks for personal branding. At that time, your brand is built to be both true to who you are, and effectively attract those around you. Chapter 3 "Passion" will help you get close advice. You will find motivation at work. The job is not just about completing tasks and receiving a monthly salary. Work will become a passion that keeps you motivated to overcome difficulties. Chapter 4 "Purpose" is crafting using a personal brand to make the most impact. Chapter 5 "Profits" is about generating a profit, emotionally or fiscally. This is a book that has a personality in each story and each content. Daniel H. Pink, author of To Sell Is Human had a general review of the book as follows: "There are stories with a purpose – they have much to teach us about persistence, leadership, and excellence – but they're also a heck of a lot of fun to read".
What are you waiting for without contacting Xamk's library to read the detailed content of the book? Let read it on cold weekends! You will get more than dull sadness on cold days.
Latest posts by Phuong Pham
(see all)