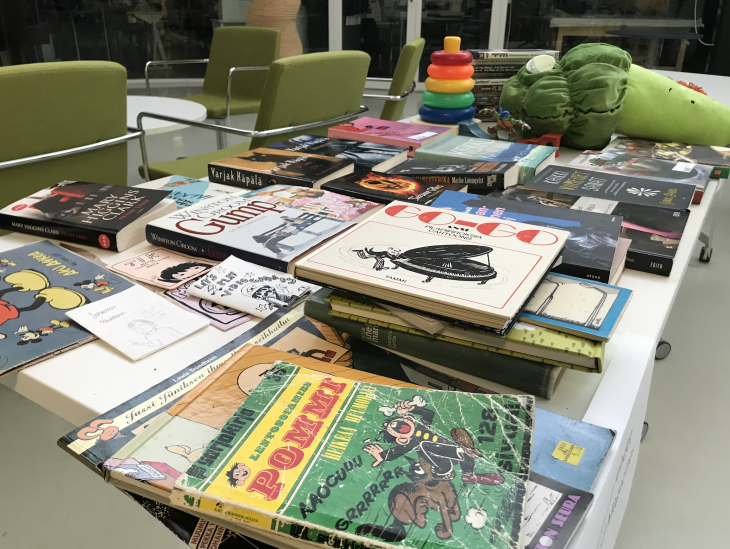 TREASURY EXCHANGE WEEK AT XAMK
"BRING, TAKE AND DONATE" is the slogan of the Treasury Exchange Week – an annual event held in Kouvola Campus by Xamk and Student Organization Kaakko in collaboration with Vienon Kammari.
The purpose of this event is to encourage students and staff members to share their unused or no-longer-used items to the people that are in need. Participants can give away or take home any products that are available and for free. Selling is not allowed in this event. Items of all categories are welcomed. For instance, shoes, clothes, books, kitchen utensils, bags, mattresses, or even stuffed animals. After the Week, remaining items will be donated and delivered to Estonia by Vienon Kammari.
As usual, this year, Treasury Exchange Week was held in Paja Gallery Space in Kouvola Campus from 8th to 12th of April. A large number of items were shared among participants.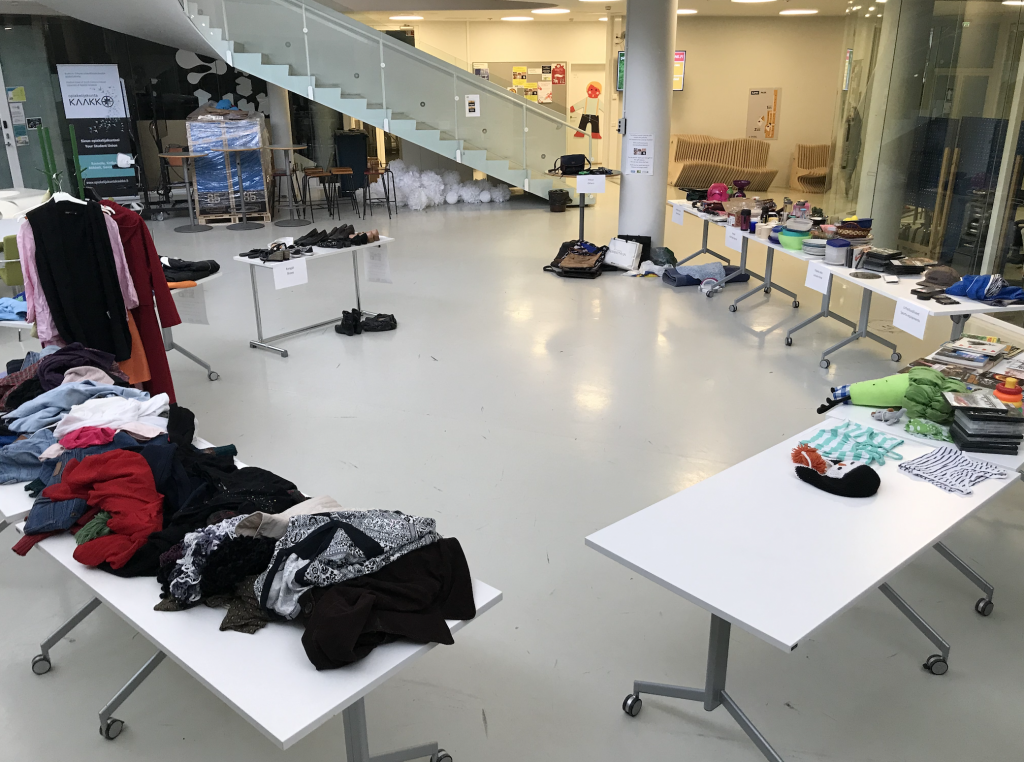 Fact #1: Do you know that in Finland, secondhand stores are popular because Finns will consider recycled items before buying any new products?
Fact #2: Tori.fi is the largest second-hand online shopping platform in Finland where you can find almost all products with reasonable prices and condition or you can sell your unnecessary items.
Fact #3: Second-hand stores (kirpputori) can be found in many cities in Finland.
Circular Economy is an economic strategy that goods are recycled and reused throughout the process. It helps to minimize waste dumped into the environment as well as maximize efficiency in using resources. Researchers suggest that Circular Economy should be the future of doing business in order to tackle the crazy good consumptions over the globe. Every day, a huge number of new products are purchased, and unnecessary items are thrown away. It seems to be "unhealthy" and "inorganic".
Finland and Finns are in the right track to a future without waste.
If you regret because you did not make it the Week and have some items that need to be given away, do not worry: UFF is a non-profit, non-governmental humanitarian organization that collect funding by collecting unused clothes and selling them in order to provide equal opportunities, reduce poverty and tackle climate change in Sub-Saharan Africa and India. Items can be donated through containers placed throughout Finland. You can find the nearest location on their website: uff.fi.
Stay healthy and organic to the environment and surrounding people!

Latest posts by Long Nguyen
(see all)