Since Finland, especially Kouvola, has not many touristic things to offer (except for nature), for me as an exchange student it is nice to visit Finland's neighbour countries from time to time. For this article I chose to write about my adventures in the biggest country of the world, Russia.
Booking this trip was kind of a spontaneous action, as my roommate just came back from her hometown St. Petersburg and was so enthusiastic and passionate about her city (just as all the guys I met from St. Petersburg are!). So I decided that I definitely want to go there!
That is all well and good, but as I'm an exchange student from Austria I would have needed a tourist visa from the Austrian embassy (As the electronic visa is only available from the 1st of October as I learnt later on..).

Thank god, there is a company which offers 72h visa-free tours from Helsinki to St. Petersburg via the ferry at a price even students can afford! Unfortunately, I booked last minute (~2 weeks before departure) so it was not possible to stay at least for one night in St. Petersburg, because the ferries were simply sold out (no wonder!).
Due to my schedule and the fact that I wanted to see St. Petersburg in the autumn I chose to book the trip anyway.
My ferry departed at Helsinki Terminal 2 at 6 pm on a Friday. Until then, I was not sure if they would even let me check-in, because a lot of people told me I will need a guided tour to be allowed to step on Russian ground. Thankfully, when I arrived at the terminal the women at the check-in told me that a shuttle service from the port to the city centre is included in my ticket price, which counts as a "guided tour" (relief!).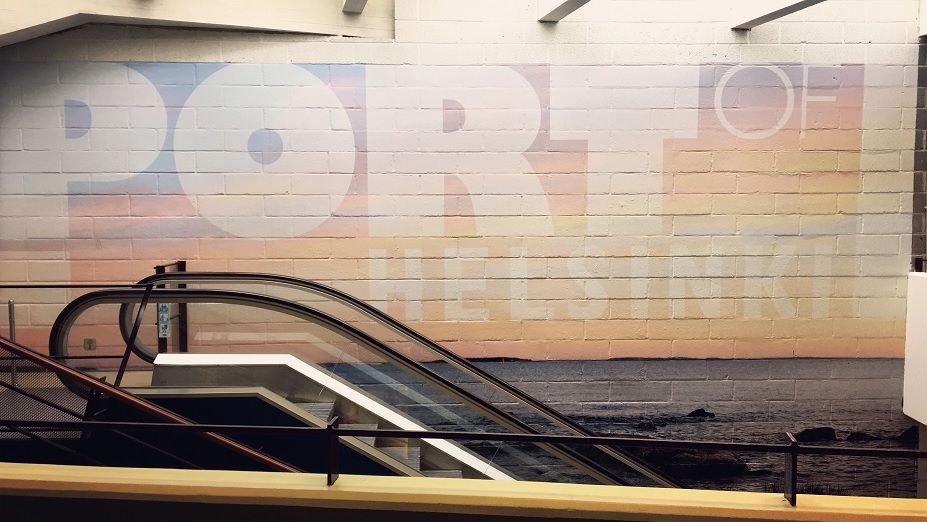 At 3 pm the boarding began and I have never been more excited! Mainly because I was going to Russia for the first time in my life, but also because I've never been on a ferry that big and even slept on it! So I kept on walking on the ferry for hours and just looked at the sea, appreciating the vastness of the ocean. On this day, I went to bed early because the next day, on Saturday, the ferry will arrive in St. Petersburg and I will have less then 6 hours to see this magnificent city.
Saturday, 9:00 am: The ferry finally arrived in St. Petersburg.
I was super excited and couldn't wait to get to the city centre – just as all the other passengers. Soon my excitement vanished as all the passengers were guided to the passport control and honestly, Europeans don't even know how lucky they are these days! This control felt like it would take ages and in my mind the clock kept ticking – 5,5 hours left for sightseeing.
After a view odd questions like "Is this really you on the picture?" and "You dare travelling alone?" I finally passed the passport control and went to the city centre with the shuttle, where I arrived at approximately 10:30 am.
As I stepped out of the shuttle bus, I could not believe my eyes, what a wonderful sight this city was. Huge antic buildings, aesthetically beautiful and of architectural magnificence, possessed an elegance that had created a particular fascination to me.

Thanks to my roommate, who wrote down all the cool stuff I should do when being in St. Petersburg, I had an amazing day, even though it was not for long.
I visited the Hermitage museum, St. Isaacs Cathedral (unfortunately I had no time to go upstairs to enjoy a beautiful view) and the church of the saviour on blood. Besides that, I went to a hell of lot souvenir shops, because the souvenirs in St. Petersburg are just ridiculously funny! I had a lovely dish for not even 5€ at a Georgian restaurant and an even better dessert, because my roommate also gave me the hint to visit a dessert restaurant called Pyshechnaya, where they sell a traditional Russian dessert called пышка (Pyshka).
One of these costs ~15 rubbles which is about 0,20€. Besides the student friendly pricing, Pyshka is an amazing dessert, but I do recommend ordering not too much, as they are quite stuffing.
пышка
After that, I chose to visit one hidden sight of St. Petersburg, the metro stations!
Those are one of the world's deepest subway systems and in fact, one of the world's most beautiful. So, if you're planning to go to St. Petersburg plan time to at least visit the red line, as it is out of this world!
After that, it was already time to go back to the ferry. At 7 pm we left this beautiful city, but as we passed by these giant bridges in the glow of the red sunset, I was sure I will come back again very soon.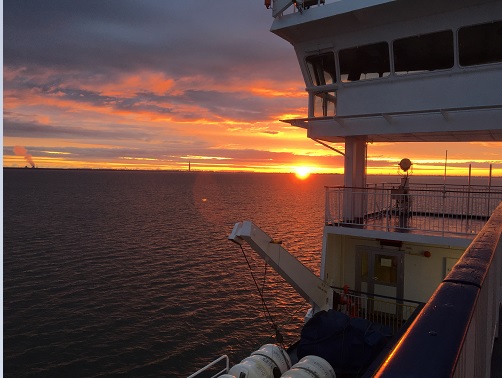 International Business exchange student from Austria @ XAMK, Kouvolan campus

Latest posts by Jasmine Laimer (see all)