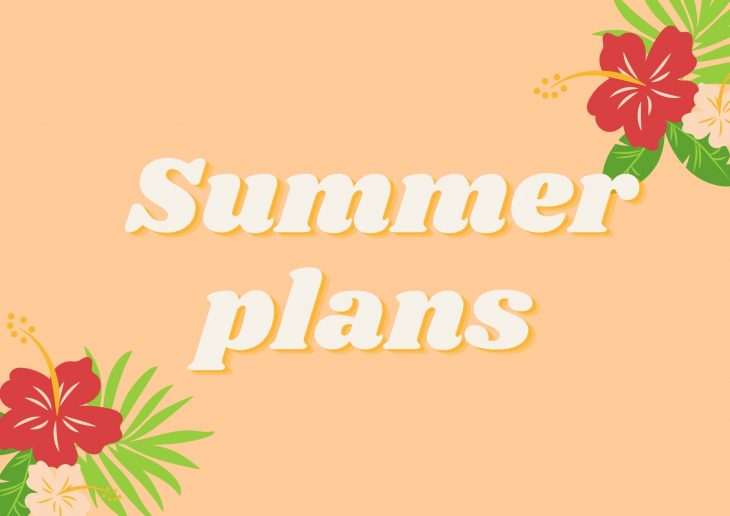 What to do in the summer during Covid?
What can we really do during covid-19? I have some ideas that might make the sunny days ahead a little bit less quarantine.
Gardening
Don't worry, I am not saying you should have a big yard full of plant boxes, though that is still an option if you have the space. But for student's I was thinking more of little pots filled with spices! It's a great way to get organic spices and save a little bit of money. My favorites are mint, basilica and spring onion!
Hanging out with friends
Though bars and clubs aren't really open right now, I feel like there are good options for small meet ups. For example going to friends cottage somewhere grilling and swimming is truly the best summer thing to do. No cottage? How about you go hiking and find those grilling spots! It's a great way to get some exercise and have a lunch with friends!
If hiking isn't really your cup of tea, have a picnic somewhere! In the park or someone's backyard. It doesn't have to be fancy to see your friends.
Outdoor activities
I haven't camped in years and I think this summer could be the perfect time to do so! Go with your family to get away from the house for a bit and enjoy the nature and birds singing. I have also thought about biking to go eat lunch somewhere near here by the water. A good thing to also do outside is to just exercise to get that fresh air. Summer is not the time to be outside if there is nice weather.
I also think it's possible to go to the beach! Just remember to stay away from people and keep good hygiene.
Thank you for the year and lets hope the covid situation gets easier!

Latest posts by Guest Writer
(see all)