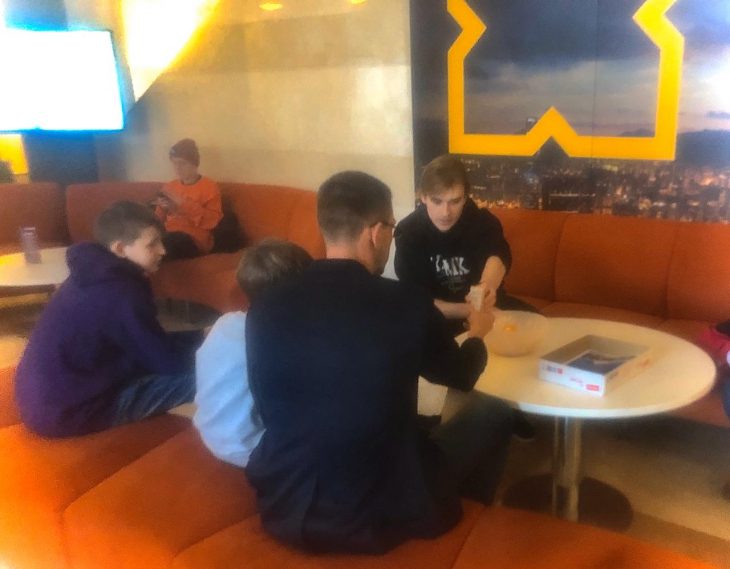 Why did you choose XAMK for studying? Ambassadors of XAMK university must answer this question quite often during university presentations and meeting with potential foreign students.
Time of choosing future university is probably the most stressful and adventurous in every school graduator's life. That is why it is very important to know in advance as much as it possible about degree programme, campus amenities and specifications of foreign country if the matriculant is planning to study abroad.
That is why XAMK university is opening doors for potential students and their parents even before beginning of studying process to satisfy their curiosity by organising campus excursions, university presentations and opportunity to talk with 2-year and 3-year students.
On the question about reason for choosing XAMK university Russian mother of two schoolers who are planning to join Finnish university in several years answered:
"Many Finnish Universities including XAMK provide education in English language. Also, there are many modern degree programmes, for example Environmental Engineering or Digital International Business, which don't even exist in some countries. Besides, XAMK has several campuses in different cities, which are making our options more interesting and wider in terms of different locations in Finland. That is why we are visiting different campuses right now to provide best options for our son once he graduates."
To sum up, XAMK is providing a unique opportunity for everyone who is interested in studying in Finland to receive an International Bachelor's or Master's Degree certificates, learn from the best teachers from all around the world, experience exchange studies and fully explore international studying environment!
Photos and text by Anna Ryndina

Latest posts by Guest Writer
(see all)