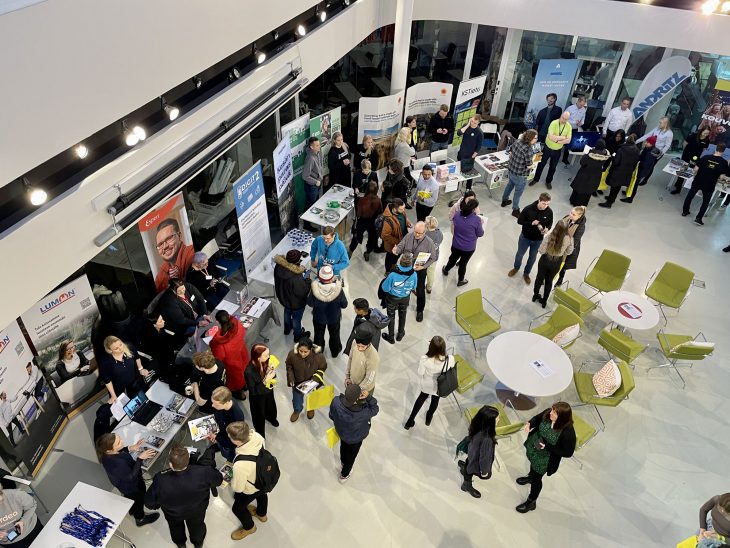 Xamk will pilot a new practical training model for International Degree Students 2023
Volume 25, Issue 14, 27 January 2023
It is a common knowledge for staff members that finding a practical training position is very difficult for students who are not native in Finnish. This has been a continuous problem for decades and the "brain leak" is flowing as many international students who wish to integrate Finland after graduation leave the country unhappy as the culture does not support this.
I have studied BBA & MBA degrees in international study groups. BBA comes from Vaasa University of Applied Sciences in mid-2000's and MBA from University of Eastern Finland mid-2010. I have seen in person above mentioned situation too many times with my friends as companies require a good level of Finnish even from international students in order to a job, but Finns do can operate in English too as we are good at it but a bit shy.
New model in post Covid19 era is needed and Xamk will challenge the status quo in Finland
The world we used to know went insane early 2020 and everyone is still trying to survive from the fall. Companies have woken up the situation that finding skilled employees of tomorrow has to start today and international degree students can be the answer. Xamk R&D collaborate with leading exporting companies of Kymenlaakso from different industries trying to solve problem of the decades: Who should take action and solve practical training lock and how?
With our new project we collaborate with HR units of the companies in order to create paths to employment. University of Applied Sciences has tools like practical training and thesis while companies have their own HR recruitment processes. Our aim is to create a company specific new process together to each participating company that includes elements from both in order to maximize opportunities of international degree students while ownership of this concept is within Xamk staff. We want to change culture both in our UAS as well as in the leading companies of Kymenlaakso so we only choose companies that have exporting activities thus their official communication is in English. Finnish is of course added value if one is capable to communicate with it even in small scale but English is priority to both parties.
What is it for me?
If you want to integrate to companies, you need to have desire to live in Finland after graduation. One should start being active during studies by focusing degree based practical training and thesis into same company. Training can be either basic or specialized separately or combined. Thesis is your opportunity to show expertise if topic is chosen to the field that you want to build professional career and topic comes from the company needs.
We will organize events during 2023 and 2024 where you can pitch yourself and your story to the companies that are looking for trainees in different international operations. Some companies are exporting already and have several countries with offices while others are in the stage of creating global value network so they will pitch themselves to you. You might need to travel to Kouvola or Kotka campus but it would be an investment for the future.
If this raised your interest, then contact the author who leads the project for more information of the process.
Riku Happonen
R&D Project Manager
Xamk Kouvola campus
Photo: Hugh Clack

Latest posts by Guest Writer
(see all)