Your chance to get the practical training completed!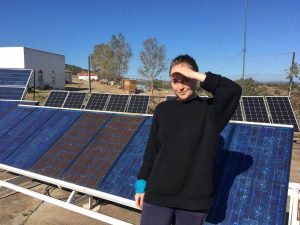 Vol. 25, Issue 24, 21 April 2023
I understand that being required to complete an internship can be frustrating, but there are alternative ways to gain professional skills and earn the necessary practical training credits. With the right motivation and a well thought-out plan, you can present your idea to your mentor and have it count as an internship. In fact, there are plenty of unconventional options available that can give you valuable experience. I've personally tested this approach and it worked for me.
The best platforms you definitely should use
🌱LinkedIn – is ideal for entry-level positions. When searching, pay attention to job descriptions that mention opportunities specifically designed for students to gain practical training. Utilizing relevant keywords in your search can greatly enhance your results and help you find the perfect opportunity.
🌱 Erasmusintern.org is widely regarded as an excellent resource for finding internships. It specializes in providing international internship opportunities for students and recent graduates. The platform offers a diverse range of internships across various industries and countries. If you haven't already done so, bookmarking Erasmusintern.org can be a great way to keep it easily accessible for your internship search.
🌱 My favourite is European Solidarity Corps (ESC) program, because I completed half of my own practical training with it. ESC program offers a unique opportunity to engage in volunteering activities that not only contribute to social causes but also provide valuable professional exposure. I was working on closed loop systems, eutrophication, climate education and permaculture – who said that 1 month of (paid) professional volunteering cannot be a practical training? 
Internships and volunteering platforms
Internships are undoubtedly a valuable option for gaining practical experience, but it's important to expand your search beyond individual companies. There are numerous organized programs that cater to youth and provide excellent opportunities to gain hands-on experience. Let me share some noteworthy examples below:
🌱 The World Bank Internship Program (BIP) is offered twice a yearn topics such as environment, natural resources management, agriculture, urban planning.
🌱 Environmental Jobs provides mostly opportunities for UK, but there are sometimes golden positions for volunteering online. Stay tuned.
🌱 ClimateScience Olympiad Volunteering is a volunteering opportunity to join the global and widely popular olympiad. You can work several hours per week according to your desired interest and passion, so give it a shot!
🌱 German Society for International Cooperation (GIZ) GmbH provides a lot of internships but usually German is required.
🌱 Tesla internship program is open for the Environmental, Health & Safety dimensions.
🌱 Self-paced internship in Forage. If you're seeking valuable work experience with renowned companies such as BCG, EY, Deloitte, and more, consider participating in self-paced internships offered through platforms like Forage. While you may not be able to officially label it as an internship or work experience, you can still obtain a certificate of completion, which can significantly enhance your CV.
Fellowships
Fellowships is a more elevated form of professional development compared to internships. While internships typically focus on providing hands-on experience and exposure to a specific field or industry, fellowships are designed to offer a deeper level of engagement and learning.
🌱 Local Pathways Fellowship (it's annual, this year's deadline unfortunately passed)
🌱 Make an impact Fellowship (they open periodically) 
Opportunities to increase your chances further in the career
🌱 UN courses that will provide the certificate for your portfolio can be a great asset early in your career. One such course is Policy Coherence and Systems Thinking for Sustainable Development (enroll by 12 May 2023). You can also check these free online courses from SDG Academy.
🌱 YOUNGO Youth Network is an amazing network to join to build a career on the international level. You can start by volunteering some time in the working groups of you interest and write a report/youth statement which will also count as practical training. Apart from policy-making, you can participate by volunteering in the COY17 organization team (like COP27 but for youth), opens shortly before each COY.
🌱 Check out the huge list of UN-affiliated internships. Yes, it is possible to get there after studying in XAMK and having demonstrated leadership and some passion through volunteering. Yes, it is possible to get there after studying in XAMK and having demonstrated leadership and some passion through volunteering. These internships offer a remarkable opportunity to contribute to global initiatives and gain firsthand experience in areas such as sustainable development, human rights, and international cooperation. They provide a valuable platform to work alongside professionals in the field and make a tangible impact on pressing global issues.
🌱 UN Volunteering. Not only will you cover your practical training, but you will also add a prestigious organization to your CV. UN Volunteering offers a range of assignments in diverse fields, allowing you to engage directly with communities and contribute to positive change. By volunteering with the UN, you not only gain hands-on experience but also become part of a global network of individuals committed to making a difference.
🌱 UNFCCC Internships provide a unique opportunity to work with the United Nations Framework Convention on Climate Change (UNFCCC), contributing to global efforts in tackling climate change. As an intern, you will be involved in projects related to climate policy, sustainable development, and international negotiations. This experience will deepen your understanding of climate change issues and allow you to contribute to the implementation of climate action on a global scale.
🌱 Internships at FAO (Food and Agriculture Organization) offer a chance to work on critical food security and sustainable agriculture projects. Through these internships, you can contribute to global efforts in eradicating hunger, promoting sustainable farming practices, and advancing food systems. It's an excellent opportunity to learn from experts in the field and gain practical skills in agriculture, food policy, and rural development.
🌱Volunteer and engage with MOCK COP, a youth-led initiative that mirrors the United Nations Climate Change Conference (COP). By participating in MOCK COP, you can actively contribute to discussions on climate change, engage with global youth networks, and raise awareness about the urgency of climate action. This volunteer opportunity allows you to develop leadership skills, network with like-minded individuals, and be part of a collective voice advocating for a sustainable future.
Please, visit other articles I shared on the topic to learn more about opportunities for environmental engineering students and everyone who is interested in developing themselves in the field of sustainable development. 
Daria Chekalskaia,
Production Assistant, Edufication.com
Environmental Engineer
Xamk is involved in Talent Boost work, aiming to advance employment and attachment of international talents to Finland. For more information, do not hesitate to contact talentboost(at)xamk.fi.
Latest posts by Daria Chekalskaia
(see all)