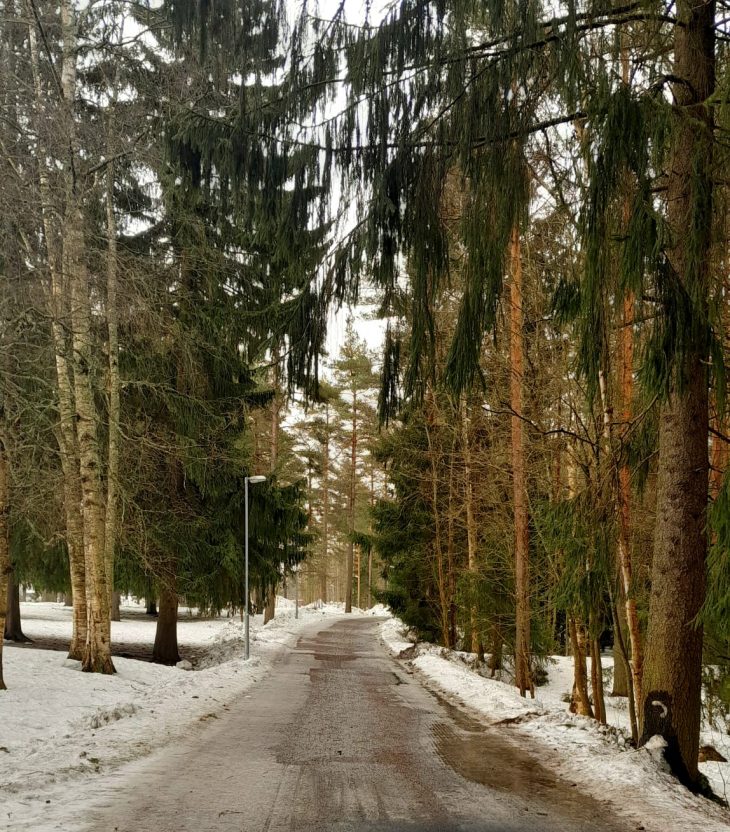 Kouvola – A place to remember
Vol. 25, Issue 24, 21 April 2023
Kouvola is a city located in southeastern Finland in the Kymenlaakso region. This is a beautiful city with multiple attractive spots to visit.
Kouvola was founded in or inhabited in the Middle Ages with development starting in the 1870s. As students tend to usually keep indoors, the chance of actually exploring the beautiful city is low. During winter, due to heavy snow, it gets quite hard to go outside and enjoy for people who like nature. One can go for activities like skiing at the Ski Resort in Kouvola.
As summer is approaching, the greenery has started to grow and the air has begun to feel warmer. Kouvola has long gorgeous roads that are isolated and covered by trees. Going on long walks and admiring the surroundings and taking in the view of the things Kouvola has to offer is a delight.
Coming to Kouvola, the church is an amazing spot to visit. There usually are meetings as well held every Thursday where different topics are discussed in regard to your personal faith. The community that the church has can give a student who is not aware of Kouvola's environment or needs emotional support can help them. It is also a great place to hang out with people.
Happy bowling is a place where one can go by themselves or their friends anytime and enjoy. Bowling is a relaxing activity and helps with releasing your stress whilst also enabling you to enjoy.
Kouvola has a variety of things to offer. Even though a little remote, it has started to develop more and continues to integrate internationality into its culture. Thus, Kouvola is an amazing city to visit when coming to Finland.