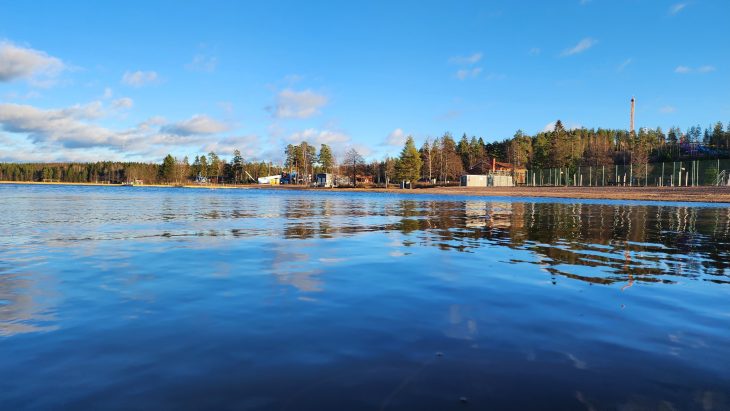 KOUVOLA- an ideal place to live
Vol. 25 Issue 09, 18 November 2022
Greeting from KOUVOLA
The city is located in South-Eastern Finland, near the Kymi River, and encircled by forests. Kouvola is a rare example of an urban-rural hybrid that is home to sports, culture, and nature. In addition to being the biggest garrison city in Finland, we are one of the biggest rail transport and logistics hubs. Kouvola is the ideal area to live in thanks to its 400+ lakes, record-breaking warm climate, and other wonderful features.
Directions to Kouvola:-
Most likely, the airplane will touch down in Helsinki when we arrive in Finland and Kouvola. We might think about renting a car at the airport if we intend to go to Kouvola or remain in Finland for a longer time.
Train travel is the quickest and most well-liked method of getting to Kouvola. Kouvola is a well-known rail hub in Finland and Northern Europe, so it comes as no surprise that getting there by train is simple. Also, we get tickets in advance from Finland's state railway from VR if we wish to be ready.
Kouvola can be reached by bus if we do not feel like riding the railroads. Additionally, Onnibus frequently has excellent deals. Near the city's center, at the veturi Shopping Center, there is a bus stop of Onnibuses.
Fortunately, Kouvola is a hub of knowledge for industrial management in two principal areas: Technological and Commercial breakthroughs and railroad logistics. Kouvola Vocational Institute provides various learning possibilities for individuals and work teams. The goal of studies can be an occupational qualification. The most famous local University South-Eastern University of Applied Sciences (Xamk) offers bachelor's and master's degree programs in English.
A business specializing in apartment management and leasing is held by the City of Kouvola and is known as Kouvolan Asunnot Oy. Around Kouvola, they have 200 properties to their name. They used English in customer service. The rent is inclusive of sauna, laundry use, internet access, heating, and water. A variety of home aspirations can be realized in Kouvola. The city of Kouvola is the one for you whether we are seeking a rental apartment or a place to call home. The environment, space, and way of life are all enjoyed here. Rural areas with small villages, city life in downtown, and fantastic scenery along the Kymijoki river. If we want like calm beaches, tiny rural towns, or urban cottages, Kouvola also offers a lovely environment for cottages and recreational accommodations.
Kouvola's Ureheilupuisto Swimming Hall, also known as Sports Park, is in the heart of the city. As a result, I frequently attend this sports park, which is fairly popular. Beautiful flowers, expansive laws (ideal for a picnic), a water feature, a pleasant playground, and free exercise equipment (an outdoor gym) are all present there. In addition, there are tennis courts, an athletics field, a Finnish baseball field, an indoor ice rink, a free skateboard park, a free disc golf park, a frisbee park, a swimming hall with noteworthy architecture, and more in Urheilupuisto. There are fantastic cross-country skiing trails in the winter and nice running trails in the summer (next to the swimming hall). There is entertainment there for both adults and children.
Everywhere in the nation and outside, people appreciate Kouvolan Lakritsi licorice. Inka paahtimo in voikka roasts Sysi- Kymi and Kouvola-kahvi Coffee. Kaslink is renowned for its top-notch dairy and oat goods. The vegan craze is symbolized by the vegetarian pasty called Vihis, which is created by Hoviruoka. We do not just drink ordinary coffee here in Kouvola, we drink Kouvola coffee. At Papulaari, a tiny coffee shop offering a variety of sweets and pastries, you might purchase this regional specialty. They also have a fantastic tea variety if you want that instead of coffee. This is nothing new that wine and cheese go together just like bread and butter. The perfect companion for locally produced berry wine is, as you might have guessed, locally produced cheese also.
Thank you, Readers.
Amandeep Kaur Brar
DIB2k22

Latest posts by Amandeep Brar
(see all)