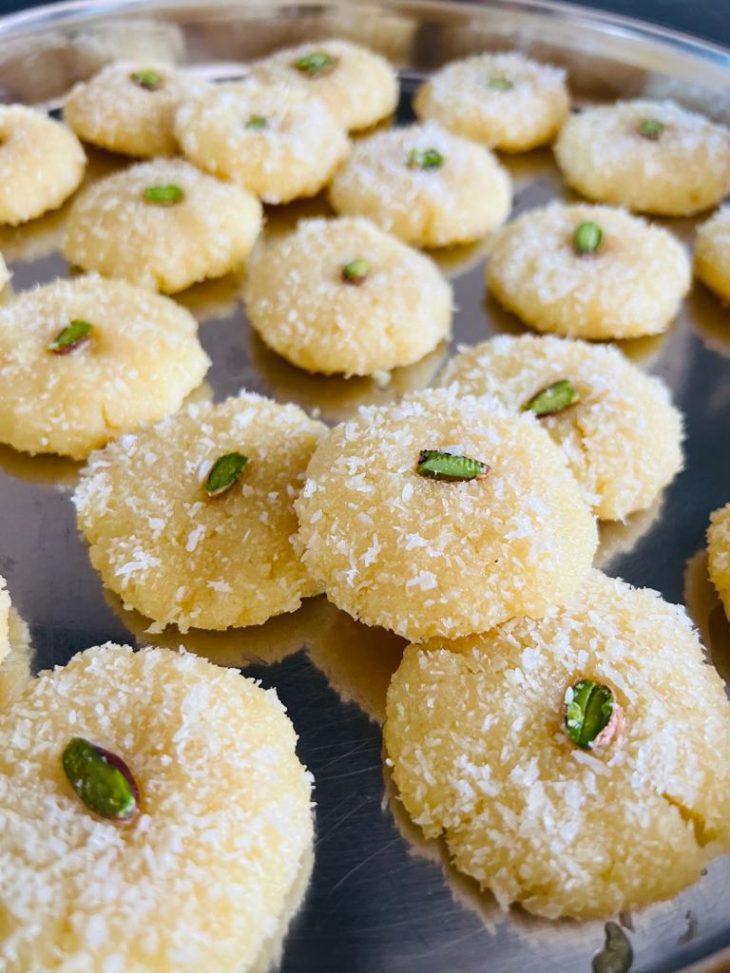 Vol.25 Issue 20, 24 March 2023
Coconut Barfi is a popular Indian dessert that is made with grated coconut, sugar, milk, and flavored with cardamom powder. This sweet treat is often served during festivals and special occasions and is loved by people of all ages. To make coconut barfi, the first step is to sauté grated coconut in ghee until it turns slightly golden. The sugar and milk are then added to the pan and cooked until the mixture thickens and starts to leave the sides of the pan. Cardamom powder is added to enhance the flavor of the barfi. The mixture is then poured into a greased pan, allowed to cool, and then cut into small squares or in circle shapes. Here is a simple recipe for making Coconut Barfi:
Ingredients: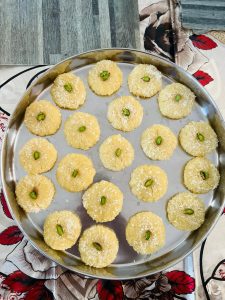 2 cups grated fresh coconut
1 cup sugar
1 cup milk
½ tsp cardamom powder
1 tbsp ghee
Silver vark (optional)
Directions:
Heat ghee in a heavy-bottomed pan over medium heat.
Add the grated coconut and sauté for 3-4 minutes until it turns slightly golden.
Add the sugar and milk to the pan and stir well.
Cook the mixture over medium heat, stirring continuously, until the sugar dissolves completely.
Add the cardamom powder to the mixture and stir well.
Continue cooking the mixture, stirring frequently, until it thickens.
Starts to leave the sides of the pan, this may take around 20-25 minutes.
Once the mixture thickens, pour it into a greased square or rectangular pan and spread it evenly.
Smooth out the surface of the mixture and press it gently with a spatula to make it compact.
Allow the mixture to cool down completely.
Cut the mixture into small squares or circle shapes.
Optional: Top with silver vark.
Serve and enjoy the delicious homemade coconut barfi.
Coconut Barfi can be served as a dessert after a meal or as a sweet snack with tea or coffee. It can also be decorated with edible silver foil or garnished with nuts and dried fruits to make it more festive and visually appealing.
In conclusion, coconut barfi is a delicious and popular Indian dessert that is loved by people all over the world. It is easy to make, requires only a few ingredients, and can be customized to suit different tastes and preferences. So, if you are looking for a sweet treat to serve your guests, or simply want to indulge in a delicious dessert, give coconut barfi a try and savor its rich flavor and texture.
Thank you, Readers.
Amandeep Kaur Brar
DIB2k22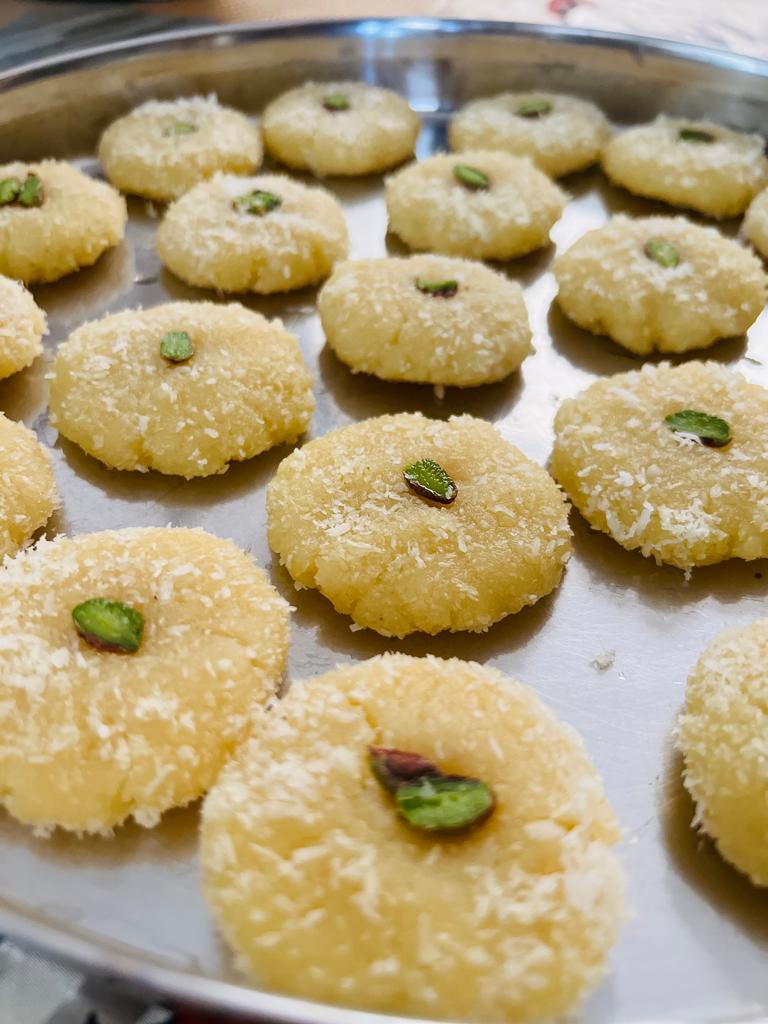 Latest posts by Amandeep Brar
(see all)