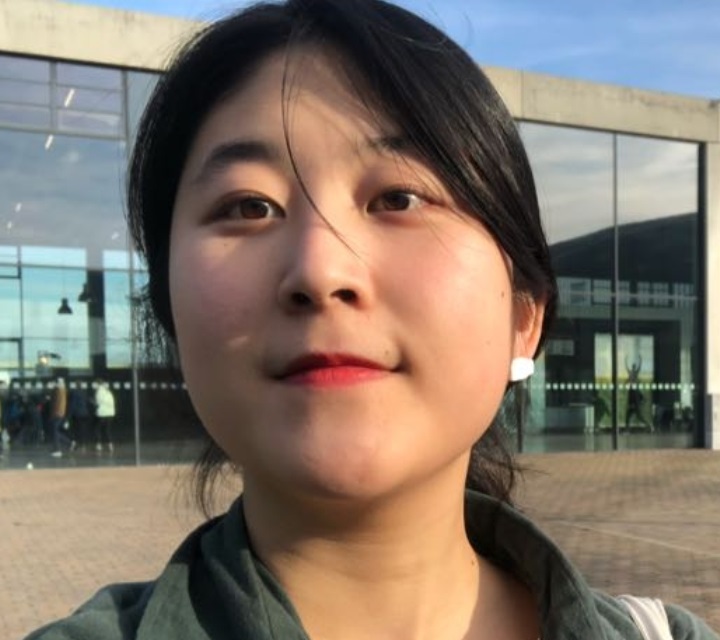 Chelee Chun
I study Product design, I'm an exchange student.
I was born in Daejeon. It's one of the big cities in South Korea, close to Seoul and it's about 1.5h travelling time with train. Daejeon its more like industrial city one of the most famous engineering university. Actually, my university is in a different city in the south. I've been studying here for 4 years now.
I always wanted to study abroad to learn things that I haven't learnt at my university. I was interested in European countries and XAMK has cooperation with my university and they teach Computer engineering Product design as well. It is a huge field, students start 3d design (making products) I am interested to study digital design (building web pages and more social). In XAMK we have Digital media, so we learn to design and a bit further when we design the platform, we learn how to build it with simple codes and that helps me make realistic products.
I'm also taking more real design courses such as making some design with wood and metal. Those I haven't experienced much in Korea and here they have machines that make them and teachers help us all the way starting from building the idea. In Korea are more and more designers that deal with digital products and there are a lot of companies and startups that make products and platforms build with digital devices. I'm expecting to get some work experience in this field in the future.
So far, it's totally different from South Korea. My city is so big but Kouvola it's much more relaxing with its nature and lakes. During September, I've been to several places around here and it was a great experience. I met a lot of people from different countries because there are a lot of international students, it helps me to get a lot of diverse experience. I've been to Helsinki as well and cities in the north like Tampere, Mikkeli, Lappeenranta, Porvoo.
Before I came here, I didn't have much knowledge about education here. Instructors gave us freedom and at the same time, they are ready to help us and the lessons are very independent. It was a short time to experience all the beauties of Finland. If I have a chance to come here, I definitely visit again.
Next year I'll be graduating. Going to work for big companies it might be difficult because the competition is very high. People tend to find jobs in public places. Many people don't want to work in small companies cause the workload is about the same but is much lesser payment.
I think now it's becoming easier to start your business in South Korea. Young people are challenging the business with new startups, there are many foreigners that are coming to South Korea to start businesses. It's becoming more and more globalized and definitely you can meet many people when it comes to high tech, investors as well.
I encourage anyone to go abroad for studying.

Latest posts by Arian Ukaj
(see all)